By Bob Rosen
The Federal Highway Administration has put together a list of 150 highways that have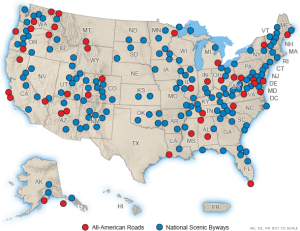 been designated either National Scenic Byways or All-American Roads.
The America's Byways website is searchable by state and each selection provides maps with highlights of interesting and historic destinations along the roadway.
Finding a scenic byway might give you some ideas for a day trip or a ride of longer duration.