TERRYVILLE, CT – It's not uncommon when attending a vintage motorcycle show to spot a brand with an unfamiliar and/or rarely-seen name. The standout Friday at the opening day of the National Meet staged by the Yankee Chapter of the Antique Motorcycle Club of America was a British-made 1919 Sparkbrook.
It was parked in the building where judging was to be held, although it was ruled out of the show because it couldn't be started at that moment. The Sparkbrook's owner is Howard Brooks of Shelton, CT and he's had it "probably north of 30 years."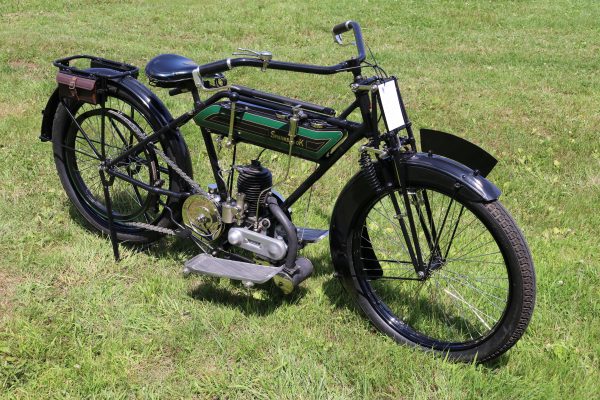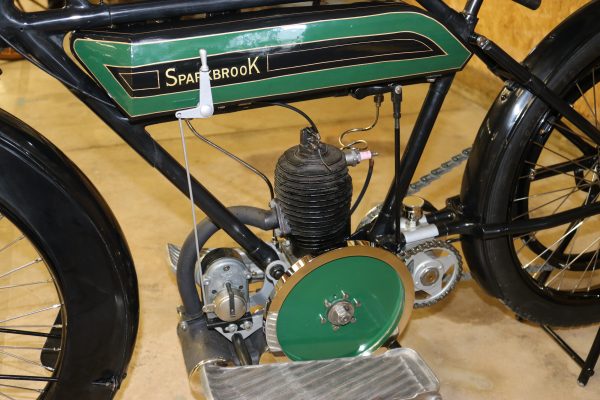 Sparkbrook was based in Coventry, England and began in 1883 as a bicycle company. It wasn't until 1912 that it built a motorized sidecar rig, followed in 1914 by motorcycles. The company lasted until 1924/1925 when it was acquired by Singer. It only produced a total of 3,000 motorcycles.
"It's didn't last long," said Brooks, who reported that he's "made an awful lot of parts" for the Sparkbrook. The model is powered by a Villers engine.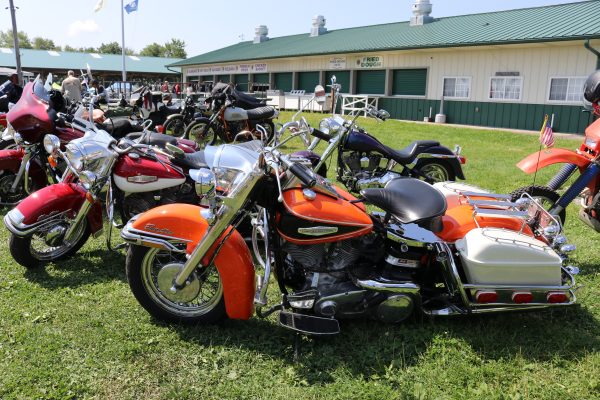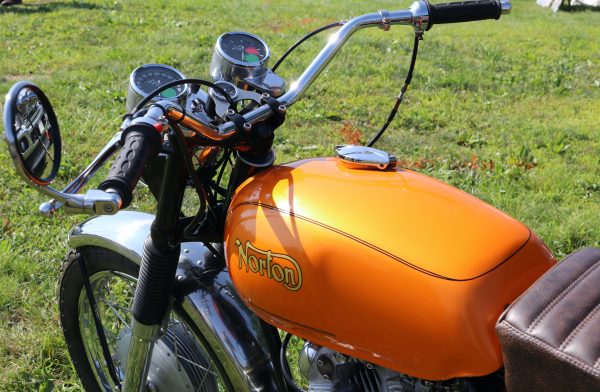 Across the show area at the Terryville Fairgrounds hundreds of old motorcycles and tens of thousands of parts could be seen. "The supply of parts here is staggering," said Yankee Chapter president Maine "Ted" Smith. He declared at midday that the large turnout was producing the "best meet ever."
Seated on a concrete barrier near the entrance, Smith continued, "Look at the traffic behind me. It's like non-stop."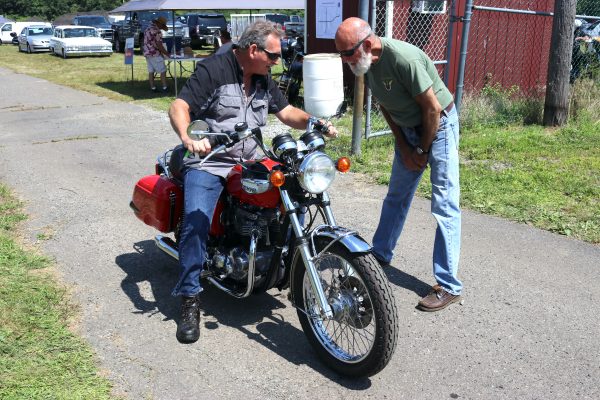 An exact head count could not be determined because AMCA members get into the show for free whereas the general public pays admission. "It's a very good public turnout," Smith said.
The National Meet concludes its two-day run today.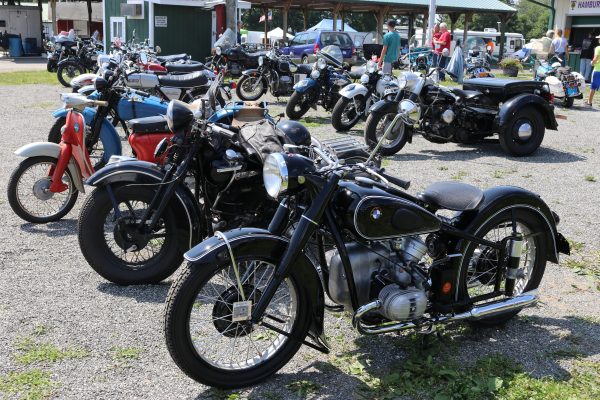 Hello! If you enjoyed this story, please share it with other motorcyclists by clicking on the social media buttons below.