Back in college at Ohio Wesleyan University, I had an amiable, wise politics and government professor named Art Peterson. Dr. Arthur L. Peterson held an undergraduate degree from Yale University, a master's degree from the University of Southern California and a doctorate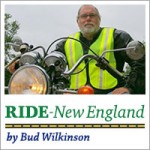 from the University of Minnesota. He lived on a farm outside of Delaware, Ohio, where OWU is located.
When he wasn't teaching, he was heavily involved in the Republican party on the national level. On three occasions, he was chief of staff of the Republican National Convention Platform Committee. He wasn't just an academic but he actually got his hands dirty in the political gristmill. Art Peterson was the real deal.
Sitting his classes back in the early 1970s, I marveled in his enthusiasm for politics and his belief in our system of government. As I recall, he often invoked a phrase from German politician Otto von Bismarck. "Politics is the art of the possible," Peterson said repeatedly, recalling Bismarck's words.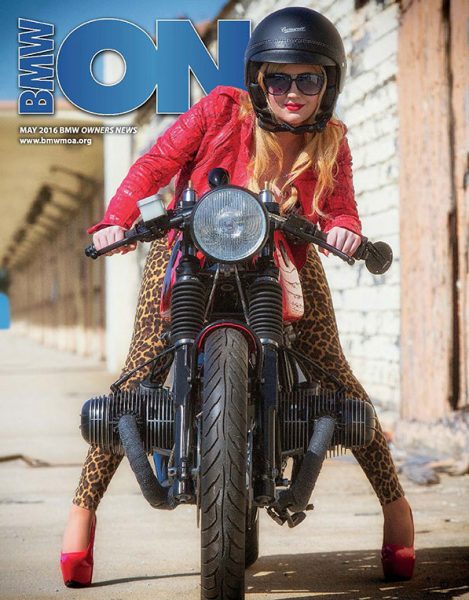 Peterson explained that Bismarck's view was that once an election is over, it's time for all pols to work together to do the job they were elected to do – actually govern. My how times have changed. We're so polarized now that obstructionist and self-serving tactics by narcissistic elected officials, whose sole concern is getting re-elected, is the prevailing routine on all levels of government.
What has this to do with motorcycles? Well, I thought about Art Peterson (last week) because of a kerfuffle that erupted following the publication of the May issue of the "BMW Owners News" magazine, which is put out by the BMW Motorcycle Owners of America club. It shows just how polarized and hateful we've become on just about everything.
Pictured on the "BMW ON" cover is an attractive blonde rider wearing an old-style red leather motorcycle jacket, a black helmet, leopard-skin leggings and red heels. She's shown straddling a 1983 BMW R 100 RT model that has been modified by Wunderlich into a retro cafe bike. It's a playful, throwback picture, not cheesecake.
Another photo inside the mag is a tad more provocative. The model is seen leaning against the wall behind the vintage bike wearing a different jacket and a white tank top from the top of which a matching leopard-skin bra can be seen.
As soon as the "BMW ON" hit mailboxes vitriolic comments began appearing on BMW MOA's Facebook page. Some readers found it offensive for sexism in an era when more women are taking up riding and are trying to be accepted as equals. Others kvetched because the model wasn't wearing a full complement of gear – no over-the-ankle riding boots and no protective gloves.
Over the course of this week, hundreds of riders commented. Some of the more irate ones said they were even quitting MOA in protest.
Others who posted displayed a sense humor. Dan Allen wondered, "I can't believe no one has commented on her improper use of body English on a standing bike." Cathy Franken Bissell posted a cropped version of the cover picture that showed the model's left hand, which revealed her to be holding a cigarette. "Is the ON condoning or promoting cigarette smoking?" she asked.
Normally, I would have watched this tempest in a boxer engine play out with amusement, but the magazine's director of business development, Ken Engelman, happens to live in Branford. We're friends and riding buddies. I couldn't resist sending him a snarky Facebook message that said, "I feel your pain," assuming that the controversy had become a headache for the magazine.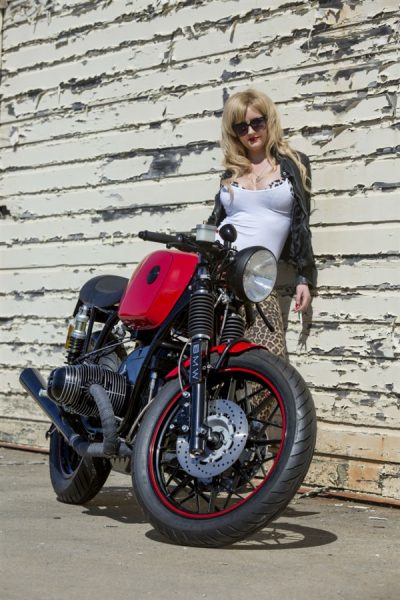 We later talked and Engelman said, "We were very surprised at the response that we saw on Facebook. The artful image was designed to highlight the era of the motorcycle, which we're giving away as a BMW MOA Foundation fund-raiser."
(Here's info on the contest.)
Engelman noted that most members of the BMW MOA community of 33,000-plus do advocate wearing all the gear, all the time when riding. "It's obvious the model was not about to ride the motorcycle. Consequently, we were surprised by the response of a select few," he said.
I view the kerfuffle as amusing even as I do sympathize with Facebook poster Bunny Ernest, who put up a picture of a beefy guy in a leotard and red stilettos perched atop a red Ducati.
Referring to the model, she wrote, "You're gorgeous and it's a beautiful picture but for BMW MOA to think this was an appropriate picture for this particular magazine is offensive to women who want to participate in a sport that has historically treated women as eye candy or just an accessory. I thought this particular group had evolved to recognize women as equal riders."
True enough. However, a larger issue to me is how every topic today becomes a battleground on social media. There's nothing too large or too small to be capable of causing a name-calling brawl; where someone has to be right and someone has to be wrong. We can not only forget about politics being the art of the possible in the current climate; we now forego being respectful and refuse to shrug off anything that even mildly offends us. We now view life itself as being thoroughly impossible.
A suggestion from another Facebook poster did offer enlightenment: Whenever something stirs you up, it's time to go for a ride to clear your head.
(Originally published in the "Republican-American" newspaper on May 7, 2016.)