LITTLE NECK, NY – Even though the first month of the new year is just about in the rearview mirror, it's not too late to take a shot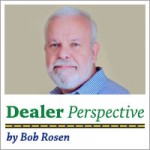 at guessing what the motorcycle industry will look like after all 12 months of 2016 have zoomed by and to make some predictions.
When considering the market for two-wheelers in the U.S., there is a multiplicity of factors that have their effect on the results – some with greater weight than others.
Unlike Europe and Asia, motorcycles in the U.S. are mostly purchased for recreational purposes. Very few people in our country truly need a new bike. I'm sure there are some devoted rider's who might argue that point, but I think it's safe to say that most bike purchases are made with the discretionary dollars that are the result of a reasonably robust economy.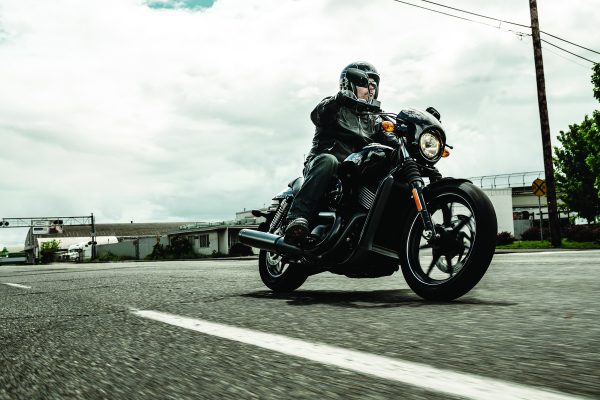 It's no coincidence that U.S. bike sales hit their all-time high of nearly 1.1 million units in 2005 when the unemployment rate had dropped to 5.3%. Conversely, 2010 annual sales slid to a post-recession low of 450,000 units at the same time that the unemployment rate peaked at 9.8%.
The relationship of these economic metrics is not always this obvious, but these comparisons do describe overall trends. As unemployment percentages have dropped from the lofty peak of 2010, bike sales have been inching upwards again – just not as steeply as the unemployment decline.
Other macro economic factors have their effect as well:  Real wages, inflation, housing costs, fuel costs, and many more have their place in the overall mix. Given the turbulence in the stock market this month, it's safe to say that those gazing into their crystal balls are seeing a pretty murky picture. There is, however, a lot of support for the idea that the U.S. economy is still in growth mode, with many "experts" predicting an overall growth rate in the economy of 2% to 2½%.
If that holds true, then we have an opportunity to see a modestly successful motorcycle sales environment for 2016.
Besides a positive economic outlook, the marketplace needs a population of motivated buyers.  And, you can split that idea into three elements:
Demographics (age, income, and location) of potential buyers have a major effect on the sale of everything, including motorcycles. It's no secret that the average age of motorcycle buyers has been creeping up and that many traditional purchasers of new bikes are "ageing out" of the market.
At the other end of the age spectrum we know that younger folks are not opting into the motorcycle lifestyle at a very high rate. In fact, a recent "USA Today" article cited that the simple act of getting a driver's license has been radically altered. Not too many years ago, more than 95% of young people got a driver's license. Millennial's are now being licensed at the rate of only 75%. Fewer licensed driver's means fewer potential riders down the road.
Ethnicity and gender are market subsets that need to be addressed by all manufacturers if they want to maximize sales growth. Some have done a lot of outreach to these specialized communities. For a great example, see Harley-Davidson's website with special sections for Harlistas (Hispanic riders), Iron Elite Riders (African American riders) and women riders.
Harley has undoubtedly done more to reach these rider communities than any other manufacturer.  Each of these segments wields tremendous buying power and could make a real difference to any manufacturer's top and bottom lines.
Product mix and availability go a long way towards creating a marketplace of motivated buyers. As younger riders and women riders consider their motorcycle buying options, they trend towards smaller, lighter models. Most manufacturers have done a good job of extending their product lines to capture more of this growing market. We expect Harley-Davidson to accelerate the push for sales on their 500 and 750 Street models.
Along with the rest of their results for 2014, we hope to hear more about H-D's success in selling the Street bikes at their annual financial review meeting later this week. RIDE-CT.com will be there and will provide you with a summary of the data.
In its first full year of availability, Ducati's light weight Scrambler range sold 16,000 bikes. Without the sale of this new family, Ducati would have seen a significant drop in sales over the previous year. The Japanese brands have all expanded their offering of bikes to appeal to the "growth target market."  These are all signs that point towards potential increases in sales.
The Demand Side
If the economy does indeed stay on a modest growth path, then we should see enough disposable income created to enable many buyers to scratch their itch for a new bike. And, if the manufacturers can stimulate demand from the younger, ethnically and gender diverse population – we'll see some new sales volume that didn't previously exist.
The Supply Side
Most brands have implemented product expansion strategies to attract new buyers, particularly from the newer market segments. They seem well positioned to feed the demand, both from traditional buyers and the hoped-for new buyers.
Taking our forward-looking gaze through these two lenses, we see that there is hope for a modestly successful year for the domestic motorcycle industry.