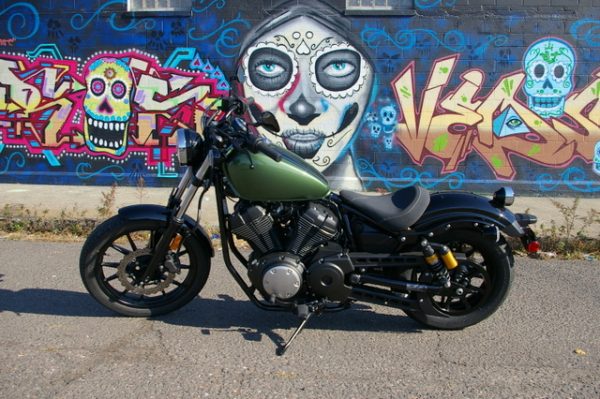 By Bud Wilkinson of RIDE-CT.com
Sometimes when a new motorcycle model is released the reaction is to yawn. Seen that. Done that. Other times, there's an immediate urge to figure out a way to get one to ride. It was a case of the latter when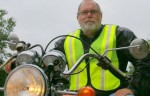 Yamaha's cruiser brand, Star Motorcycles, released the bobber-style Bolt in the spring. Here was pugnacious-looking middleweight cruiser designed for urban use that wouldn't shred your bank account.
Damon Libby of Libby's Motoworld in New Haven brought an R-Spec version of the Bolt to display at Middletown Motorcycle Mania in Middletown, CT back in mid-August, and the urge to ride one intensified upon seeing it. In chatting that evening, Libby offered to loan out a demo model whenever I was available. It took longer than anticipated, until just a few weeks ago, but the wait was worth it.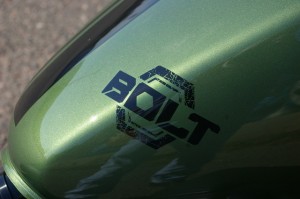 The low-slung Bolt is a blast, a bike capable of satisfying newbies and experienced riders alike. It's powered by a more-than-adequate 942cc V-twin engine, the same-sized engine found in the V-Star 950 and V-Star 950 Tourer.
The base version has an MSRP of $7,990, while the R-Spec with upgraded, remote-reservoir shocks and trendier seat, neat graphics and special colors (camouflage green and matte gray) is $8,290.
It was a green 2014 R-Spec that Libby's had as a demo. As someone who is used to riding in an upright position, the more feet-forward riding position frankly felt odd. To be more precise, the pegs aren't as far forward as those on some traditional cruisers, but they definitely can't be called mid-pegs, either. Call them mid-forward.
At the outset, I felt a bit cramped – I stand a shrinking 5'10" so the Bolt may immediately be out of the question for tall riders – so it took a few cautious miles of riding west on the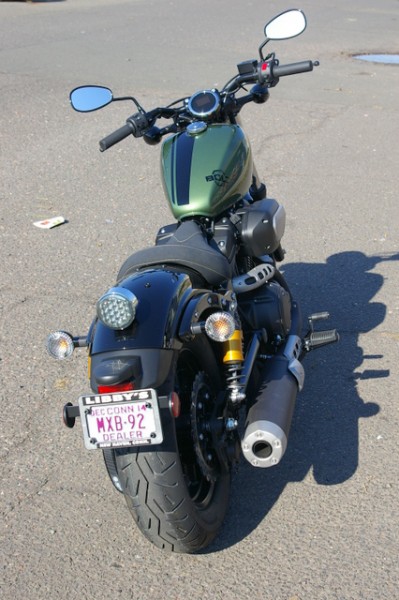 Boston Post Road to get accustomed to the bike. With a seat height of only 27.2 inches, it was certainly a pleasure to flat-foot-it at all the stoplights. It wasn't until I turned off that congested route and located some more countrified roads, though, that the pleasures of the five-speed, belt-driven Bolt became more apparent.
A smooth clutch, wide friction zone, and consistent power as the throttle was rolled enhanced the ride. At 540 pounds and with a 61.8-inch wheelbase, the Bolt feels light and maneuverable. With 46.2 horsepower and a reported top speed of only 101 miles per hour, the Bolt will never be a barn-burner but it does have more than adequate power for either lively city use or back road hustling. At all times, it felt planted, sure-footed and comfortable.
Also pleasing was the rumble of the exhaust. As for the brakes (wave-type rotors front and rear), well, riding defensively due to traffic and unfamiliar roads, I never really had a chance to get on them. In routine use, they seemed solid.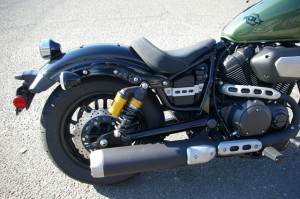 The Bolt has a smallish 3.2-gallon gas tank and an mpg rating of 47, which should give it a range of 150 miles. My guess, however, is that Bolt riders will ride a bit more aggressively than they would on any other mid-sized cruiser, meaning that a fill-up at, say, the 100-mile mark will be required.
A couple of items did bug me about the Bolt. Maybe it was the low fall sun, but the tach-less speedometer was virtually impossible to read at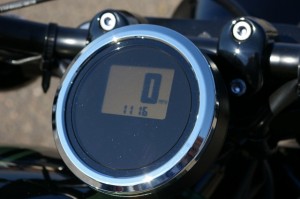 times when moving. It was too dark. Also, despite a transmission that shifts crisply through the gears, finding first gear when coming to a stop was a challenge, but that problem might iron itself out once the rider gets more used to the Bolt's quirks.
Styling-wise, the Bolt's a winner even if the gap between the back end of the gas tank and the front of the solo seat looks odd. It has a nice finish and a bad ass attitude, a bike that seems to offer much more than the affordable price would suggest.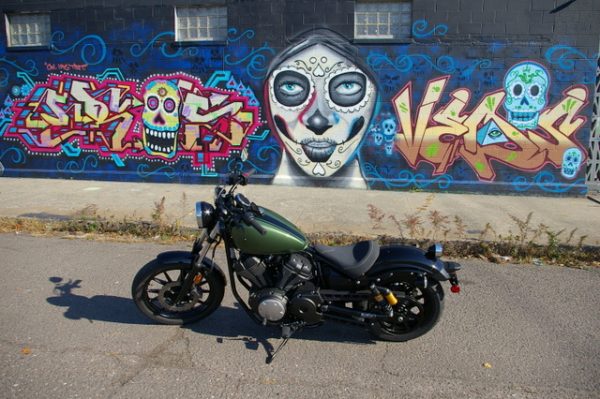 It wasn't until this week that customization possibilities for the Bolt came into focus when Star showed off a cafe version at the Toyko Motor Show. The mid-forward controls had been replaced by mid-pegs, the solo seat by a bigger bench and the pullback handlebars by clip-ons. Fork gaiters had been added, too, and the cast wheel had given way to spokes. This customized Bolt had even more attitude and a posture that would make for even more aggressive riding.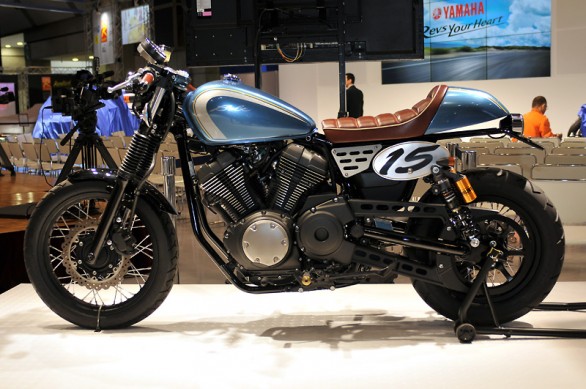 It terms of value, looks and ride quality, the stock Bolt is a bike that stands out from the crowd. While targeted toward new and young riders, I have to believe there are some gray beards like myself who wouldn't mind having one in their garage, either. It was definitely worth the wait to ride it.