DAYTONA BEACH, FL – Known as an off-and-on purveyor of superbikes over the decades, the revived Buell brand used Daytona Bike Week to unveil prototypes of two future models on Saturday that plants its logo in two more categories – dirt riding and touring.
Buell calls its new Baja DR (Dune Racer) the "world's fastest production dirt bike" and its new SuperTouring 1190 the "world's fastest touring bike."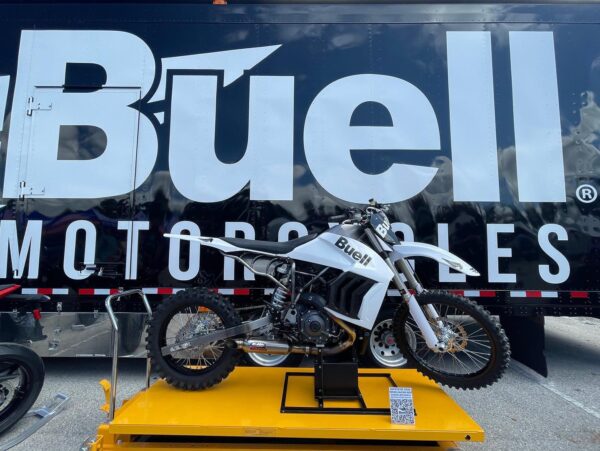 The Baja DR uses Buell's existing 1,190cc v-twin engine for its inaugural off-road model. It will boast 175 horsepower. Production is planned to begin in 2023. The model will have an MSRP of $19,995.
"This is a pivotal moment for American motorcycles and really puts Buell on the map. We are on track to build the world's fastest and solely American-built production off road bike," said Bill Melvin, CEO of Buell Motorcycle Co., who calls the model "a beast."
Melvin added that "less than 1% of the world is covered with pavement, the Buell Baja DR is
designed to dominate the other 99.7%. It will give riders the freedom to go anywhere in the world, faster and with more power, harnessing our 1190 engine."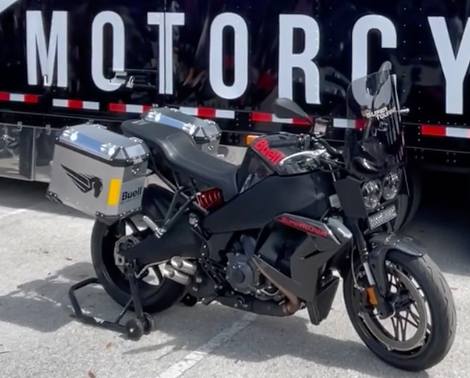 The SuperTouring 1190 will have a 185-horsepower 1190cc v-twin engine and is expected to be released this fall with an MSRP of $21,995.
"We've taken the Buell DNA customers know and love, and applied to the performance touring segment, developing a topline touring bike that will lead the American market in speed, handling and performance," said Melvin.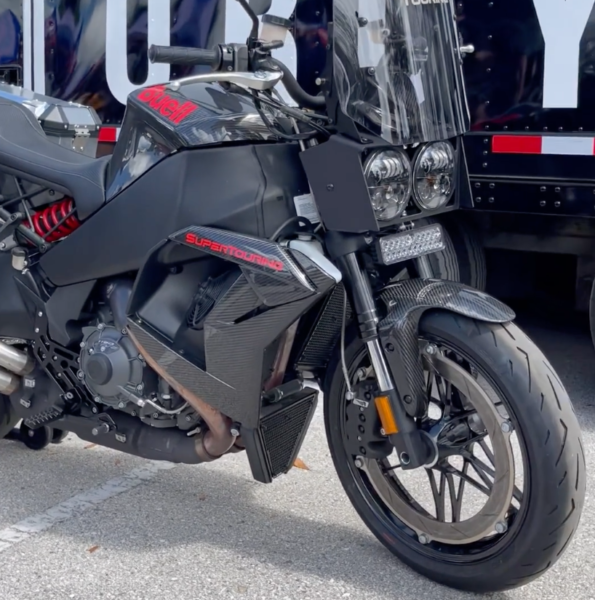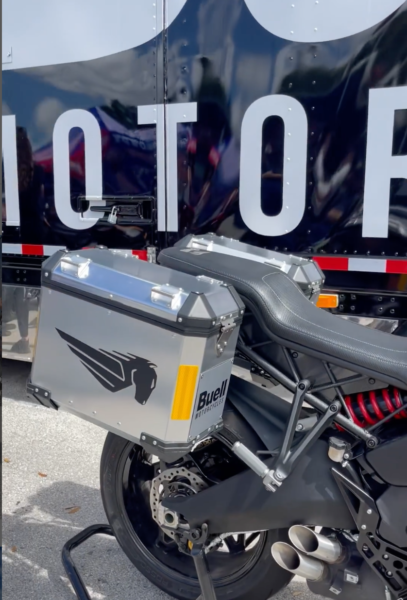 Buell's ultimate goal is to launch 10 models by 2024, including dual sport and cruiser entries. The original Buell was started in 1983 and was eventually absorbed by Harley-Davidson, which shut it down in 2009. Erik Buell Racing (EBR) followed but didn't last long. Melvin stepped in to auction off the remnants, but decided to give Buell another go with headquarters in Grand Rapids, MI.
(Photos courtesy of Buell)
Hello! If you enjoyed this story, please share it with other motorcyclists by clicking on the social media buttons below.