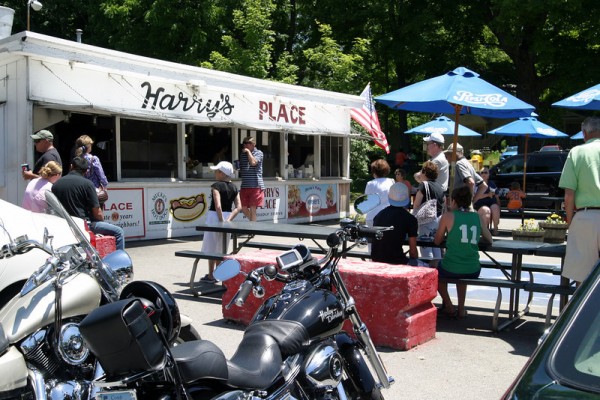 COLCHESTER, CT – A great Mom & Pop-type road food location. Harry's Place, 104 Broadway, has been around since 1920 and is very well known to locals and travelers heading to and from the casinos. The specialty of the house is superb burgers. They are cooked to order from a fresh ball of quality ground beef and then topped off with items from a long list of extras and condiments and placed on a bakery fresh custom-made soft roll.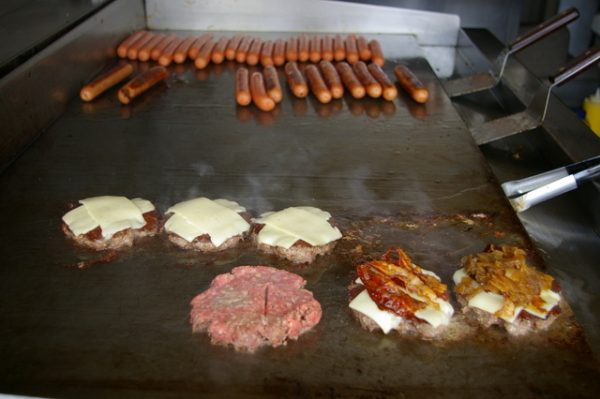 The ground beef is cooked on the hot flat grill, flattened out with a spatula. They come out looking like a large, thick and incredibly juicy slider. You can get hot dogs, too, but the burgers are what Harry's is known for. The menu is chocked full of other typical New England drive-in fare such as whole fried clams, scallops and fried oysters, and a freshly battered fish sandwich. For sides, there are fries or cheese fries, onion rings and fresh made potato chips to name a few.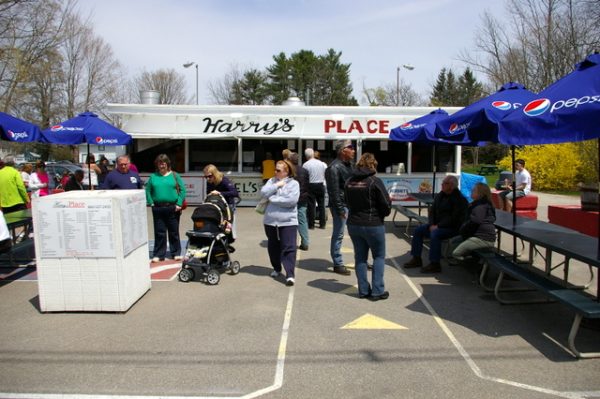 There is plenty of parking, but be warned the rear parking lot is gravel. There is no indoor seating, but there is plenty of outdoor picnic tables. I found out later that we should have looked for the plaque outside that denotes Harry's Place being listed on the National Register of Historic Places. Wow!
Great food and a bit of history all in one Harry's Place. Open daily seasonally 11 a.m. to 10 p.m., April through October. Bring cash – they do not accept credit cards.
(Recommended by Steve Smith)