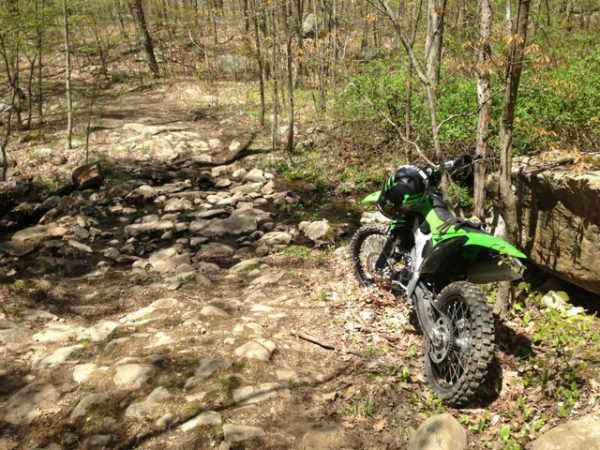 A few months ago I noticed a new Facebook group with quite a large following talking about expanding Off-Highway Vehicle use within Connecticut. This naturally piqued my interest being an off-road rider myself. I wanted to learn more so I reached out to the administrator of the site, Matt House – founder of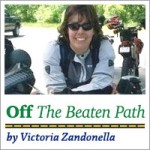 Connecticut Off-Road Enthusiasts Coalition (COREC).
House brought me up to speed on the genesis of the organization and I discovered that COREC has a very diverse representation consisting of 4×4 enthusiasts, ATV/Quad riders, and off-road motorcycle riders (MX, Enduro, Dual-sport). His goal was to put a forum together where OHV enthusiasts can gather and develop strategies to work with local and state authorities to find a happy medium for all stakeholders involved in the multi-faceted issue.
House's mission in founding COREC was multi-fold:
Provide education and training to OHV enthusiasts.
Teach respect for the terrain OHV users travel.
Find suitable areas within CT for OHV enthusiasts to enjoy.
Work with state and local government, DEEP and other agencies to build laws and policies that make sense for responsible OHV usage within Connecticut.
Matt and his COREC team have been attending seminars with NOHVCC (National Off-Highway Vehicle Conservation Council) in addition to meeting with state and local government officials to open the dialogue on expanding OHV use within CT. Support for COREC has been steadily growing with 2,900 members signed on to their Facebook page thus far as well as representation by various OHV clubs within southern New England.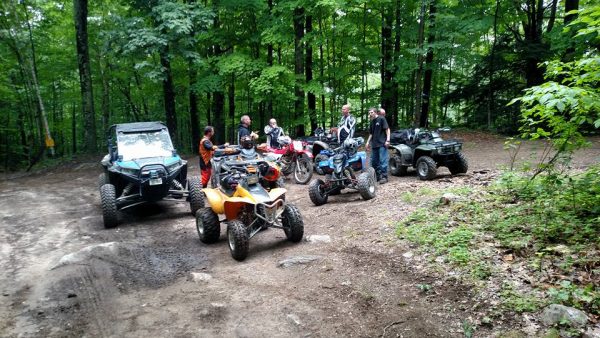 Earlier this year, a bill passed in the General Assembly and was signed into law by the governor giving municipalities more latitude in dealing with hooligan OHV lawbreakers who ride illegally on public roads, and it also highlights a significant issue within the state – the lack of available legal riding terrain for resident OHV enthusiasts.
For decades, legal OHV space has been shrinking in Connecticut. As a long time off-road and dual-sport rider and lifelong CT resident, I have felt the pinch of losing many of the off-road areas I enjoyed in my youth.
As it stands today, there are no legal ATV riding areas in the state and only one sanctioned OHV area for off-road motorcycles – the Thomaston Dam recreation area, which is only opened from May through September (weather/conditions permitting).
While open to the public, those using the site must have an OHV registration for their non-plated vehicle or a motor vehicle registration.
Pachaug State Forest also has available terrain, but only for registered motorcycles such as dual-sport or adventure type bikes. Outside of that, OHV riders are forced to seek areas beyond the borders of CT to enjoy their off-roading pastime.
Currently, other New England states (notably Massachusetts and New Hampshire) have been able to devise rational strategies that allow permitted OHV access to areas within their jurisdiction for enthusiasts to enjoy. Registrations and an accompanying fee structure goes towards covering trail maintenance and enforcement to ensure against abuse/over-utilization.
These programs have not only proved successful, but profitable for the states who have instituted them. They also provide COREC and state officials a suitable template to begin the process of developing a similar OHV program within Connecticut.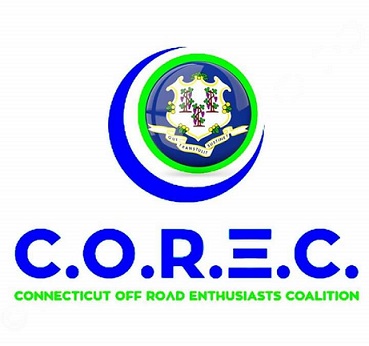 This Saturday, COREC is hosting a workshop in Hartford to further define COREC's mission and strategy for attaining it. The agenda will cover such topics as:
The Connecticut ATV Plan and how to move it forward.
Why OHV clubs are important and how to make your club successful.
Single track riders and how to bring them into the COREC fold.
Further defining COREC's vision and mission statement.
Setting goals and milestones to achieve COREC's vision.
House and the COREC team are hoping for a robust attendance for the workshop. Input is needed from people and groups representing all OHV modalities in order for COREC to gain legitimacy and traction with State and local officials on the current OHV dilemma in Connecticut.
If you would like to learn more about COREC or get involved, please reach out through COREC's Facebook page.