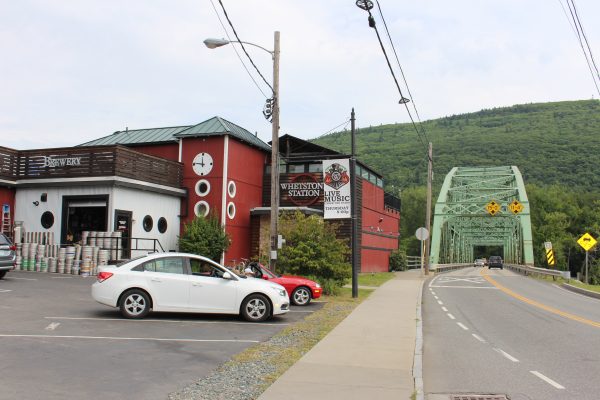 BRATTLEBORO, VT – It's not often that you hear the word "whetstone" used in conversation; a whetstone being a sharpening stone for knives. Having grown up on Whetstone Road in Harwinton, CT, though, it's a word that always perks my ears. Hearing of a craft brewery and restaurant here called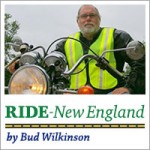 Whetstone Station some months ago, I knew that I'd have to eventually visit it, and eventually came last week.
What prompted the visit was the opportunity to reconnect with Sigma Chi college fraternity brother Jim Dunham from Ohio after 41 years. What better place to toast a reunion? After all, back at Ohio Wesleyan University in the early 1970s, excessive beer drinking was the rule. The frat house had a bar in the basement with a tap that flowed 24/7. A "breakfast beer" before class? Of course!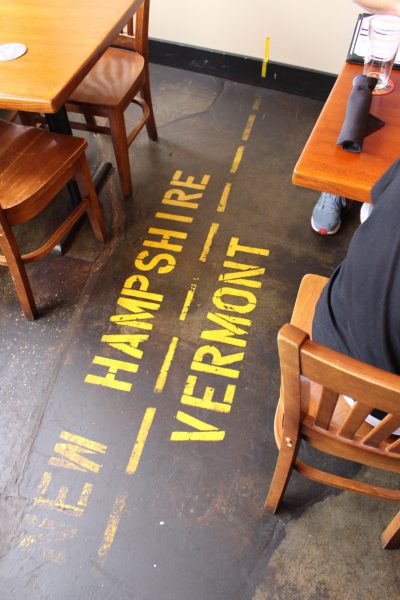 Arriving shortly before noon, I was greeted promptly and shown to an outside table on the deck that sits above the Connecticut River. Whetstone Station's claim to fame is that it straddles the border between Vermont and New Hampshire. There's even a dotted line painted on the floor adjacent to the bar that denotes such. The website for the bar, restaurant and brewery notes that the water in the river belongs to New Hampshire.
I had just ordered a beer flight, explaining to the waiter that I'm a malt-head and letting him choose accordingly, when I received a text from Jim saying that he was upstairs with his partner Ree Metcalf in the rooftop bier garden. As I prepared to shift locations, an attentive bartender told me that full the full lunch menu isn't served upstairs, so I brought Jim and Ree out to the deck.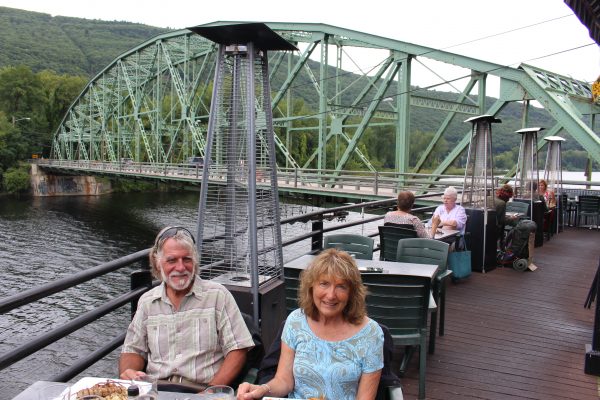 What followed was two hours of good food and reminiscing. Ree had fish and chips, Jim had a brat with German potato salad and sauerkraut, and I had the mac and cheese. Jim and Ree expressed pleasure with their choices; I found the mac and cheese to be satisfying but a bit runny and probably should have requested some parmesan to bind it.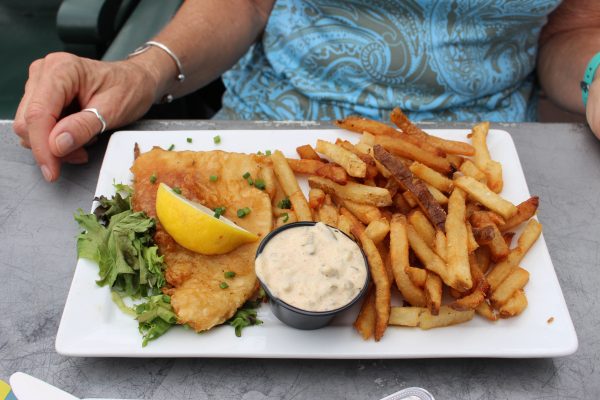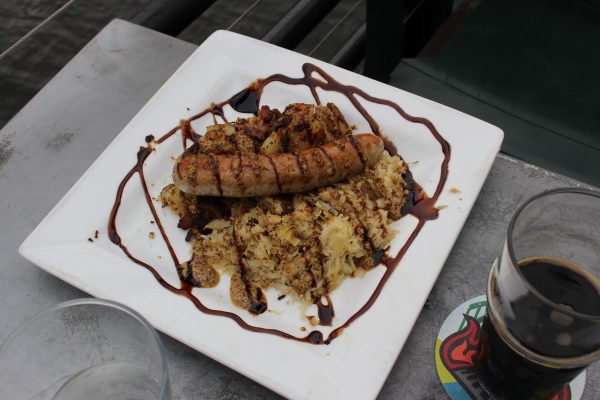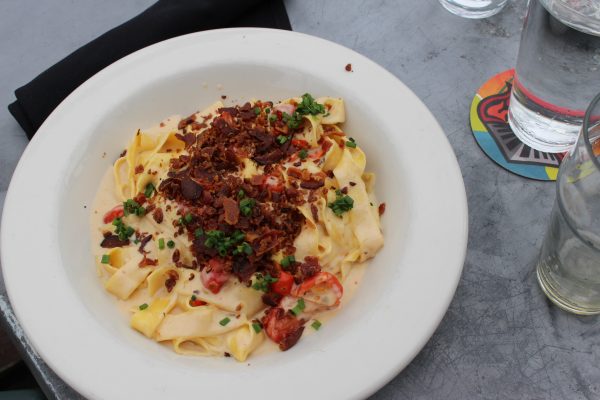 The beer was excellent, the service spot-on and the setting gorgeous. A white crane stood watch near the riverbank on the Vermont side, while boaters zipped up and down the river. Traffic on the nearby bridge wasn't nearly as obtrusive as I expected it to be.
Located at 36 Bridge Street, Whetstone Station is a short walk from downtown. The parking lot is tiny but there are other places to park close by, such as a metered city lot across the street.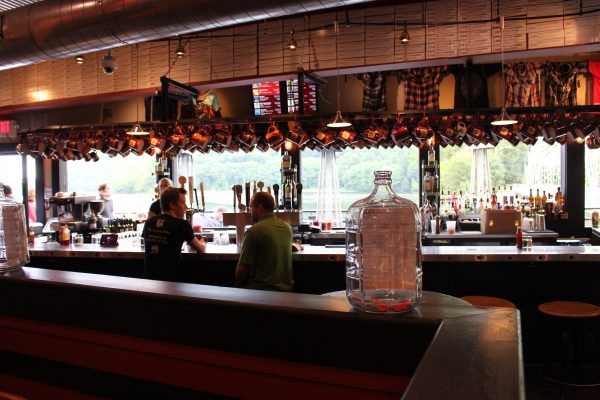 Having finished lunch and our two-state beer tour, Jim and I engaged in the secret fraternity handshake. Jim and Ree went off to continue their vacation and I headed back down Route 5 toward home, stopping at some motorcycle dealerships in Massachusetts along the way. I never did get the names of the beers in the flight that I sampled, but that's my fault.
I would liked to have taken a growler with me, but Whetstone Station doesn't sell them. It does sell "crowlers" of its brews; 32-ounce cans, but I passed. Maybe next time.
And there will be a next time. Whetstone Station is a fun spot!