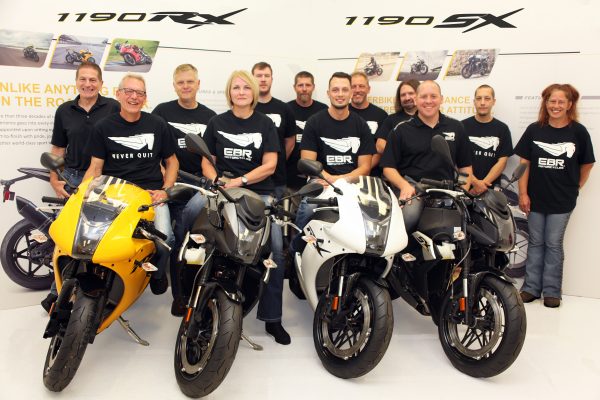 EAST TROY, WI – American sport bike builder EBR (Erik Buell Racing) is looking to produce a less expensive model. In a press release this morning announcing the release of its 2017 model-year motorcycles, EBR owner Bill Melvin said that "work is proceeding on a sub-$10k platform for 2018."
What the release lacked were any details on its 2017 models, although it did note that EBR will have bikes on display at four stops on the Progressive International Motorcycle Shows tour, including New York (Dec. 9-11), and that some shows will feature prototype models.
The company also plans to launch an apparel line "within weeks."
Current 2016 models include the 1190SX with an MSRP of $12,995 and the 1190RX with an MSRP of $13,995.
EBR's website currently lists 16 dealers in the U.S., the lone one in the northeast being Big Boyz Toys in Marlboro, NY.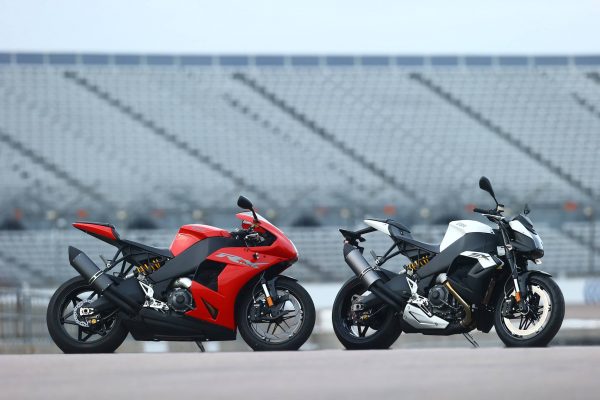 "It has been an amazing summer since the new EBR was launched," said Melvin. "You can imagine the challenges restructuring the new company, but we have made really nice progress building our base for 2017 to launch this week. Our dealers have had nice success selling bikes this summer and we have many new ones coming on. Our quality is continuously improving, our supplier relationships established, and now we are looking towards the future."
Melvin added, "This fall we have something 'Quick, Dark, and Low' in the works that should be exciting for urban street riders, and we are making real progress on expanding the range of models of the 1190 platform, as well as developing and delivering accessories that our EBR riders want."