OSSINING, NY – European Cycle Services (ECS) is merging with Hudson Valley Motorcycles with ECS President Stephen Saucier becoming service manager for HVMC. ECS's technicians are joining the Ducati-Kawasaki-Suzuki dealership as well.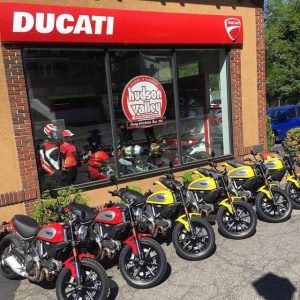 ECS was started in 2007 in Middletown, NY and has specialized in performance upgrades and restorations for Ducatis, along with race bike builds and repairs. ECS has provided services for HVMC in recent years, including dyno tuning.
"I am so excited to bring Steve and the ECS crew on board," said Richie Alexander Jr., HVMC general manager. "We have had a great deal of success working together these past four years, and we share the same goal – to provide the best service and support to our customers."
In a press release, HVMC says the addition of the ECS crew "will help reduce waiting time for service work at HVMC and allow for specialty service not previously offered, such as vintage Ducati restorations."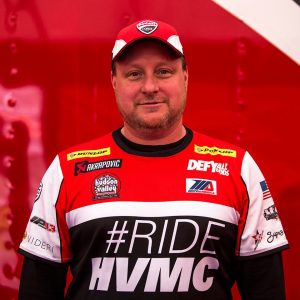 In a statement posted on ECS's website, Saucier explained his thinking regarding the merger. "Our working relationship has been excellent and this has convinced me that together, HVMC and ECS are positioned to be a powerhouse for our customers," he said.
"Hudson Valley Motorcycles will continue to uphold the ECS customer service ethic, offering our same customer relationship, excellent service, and continued pickup and delivery accommodations.
The melding of ECS into HVMC is expected to be finalized on or about March 15.