HARWINTON, CT – Not to belabor the point made in the last column that the future of motorcycling may be battery powered, but the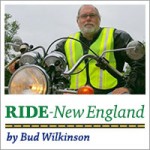 landscape keeps shifting at an ever-increasing pace…
It was while having breakfast with Phil Cheney after that column appeared that the subject of electric motorcycles inevitably came up. Cheney is a man that I much admire and respect for his skill and knowledge. He's the resident restoration expert at Max BMW in Brookfield. When he talks, I always listen because I might learn something.
My ears certainly perked up when Cheney said he disagreed with my assessment that quieter electric motorcycles will someday take the place of the loud gas-sippers of today; maybe not in my lifetime, but eventually.
Was my analysis that far off? Did Cheney actually have the heels of his riding boots dug into the internal combustion past? Au contraire.
Cheney's disagreement wasn't with the prediction, rather with my timeline. He believes that a switch to electric motorcycles will happen much, much faster than we imagine. It will likely be driven by the collective push of all vehicle manufacturers.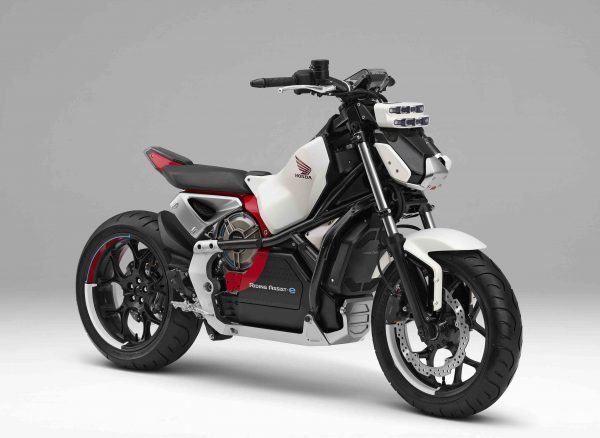 Indeed, a few days after our breakfast, Honda put out a press release announcing the upcoming "world premiere" unveiling of the Riding Assist-e at the Tokyo Motor Show later this month. The Riding Assist-e is a self-balancing, electric model targeting "a carbon-free society."
Honda said the model will offer "balance control technology," and explained that "the motorcycle automatically balances itself at very low speeds, reducing rider load." This will certainly minimize the possibility of dropping the bike.
No doubt the self-balancing aspect of the Riding Assist-e will get more initial attention than the electric angle, but the fact that a huge manufacturer like Honda is repositioning for the future gives credence to Cheney's take that electric motorcycles might be the norm sooner rather than later.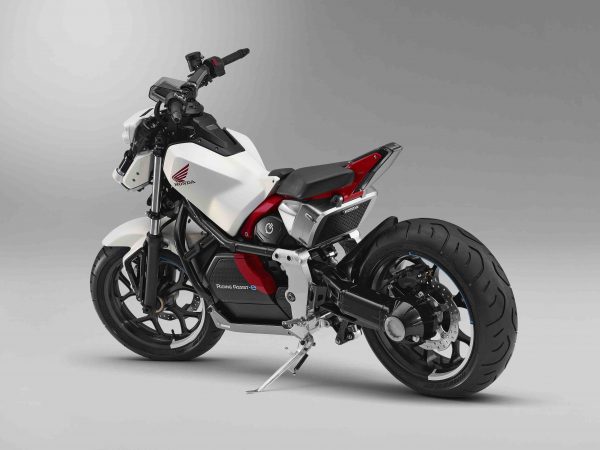 BMW has already gone electric by offering the C Evolution scooter. The maxi-scoot sells for $13,750 (with ABS) and has a range of 99 miles. It can go from 0-30 miles per hour in 2.8 seconds and is designed for city use.
Yamaha, meanwhile, promised back in 2013 that it would be selling an electric model by 2016. That didn't happen but back in the summer it showed off a PES2 concept sport model that features two-wheel drive.
The last column noted how countries like France, Britain and Scotland are phasing out gas and diesel propulsion by 2040 at the latest, and how automakers likes Volvo and Jaguar are shifting to only building partially or fully battery-powered cars within three years, with Mercedes Benz investing $1 billion to produce electric vehicles in Birmingham, Ala.
Since then, in the last week or so, General Motors has said it will build 20 new electric models by 2023, including two within the next 18 months. Ford quickly revealed that it, too, will accelerate the development of electric vehicles, promising 13 models over the next several years and a five-year investment of $4.5 billion on electric vehicles.
If G.M. and Ford are so sold on the growing, and often government-mandated future of electric vehicles, I'm surmising that Harley-Davidson and Indian are thinking likewise when it comes to motorcycles in perhaps more aggressive terms than generally perceived. I'm frankly surprised that the recent spike in news from the car-makers hasn't prompted more revelations from those who build motorcycles.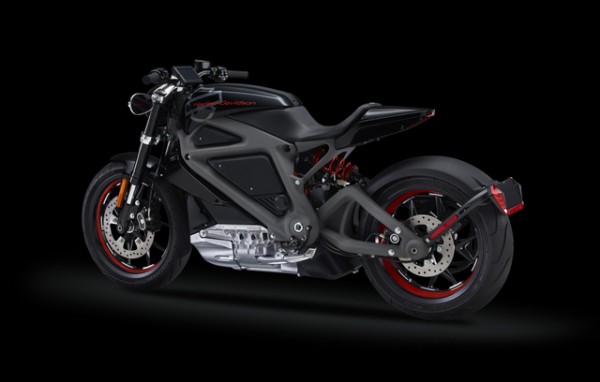 As previously mentioned, Harley-Davidson brought out a prototype electric motorcycle under the name "Project Livewire" more than three years ago, while Indian's owner, Polaris, bought out the Brammo electric brand and began selling a Victory-badged electric bike. Victory is now defunct with no word from Polaris on electric's future inside the company.
Having chewed on the electric issue a little more, I'm now wondering if this isn't a watershed moment for the motorcycle industry. Baby boomers, who have propped up the cruiser market for decades, are starting to age out of riding and are not being replaced by younger riders. What will young consumers require or accept?
One pressing question to me is "Who is the Harley rider of the future?" With Harley-Davidson currently commanding roughly 50 percent of the U.S. market, if it isn't able to accurately predict the future and isn't able to nimbly pivot, what does this mean for the company's longterm health?
Yes, I've heard all the downside complaints about electric motorcycles. They're costly. They don't have sufficient range. There's no place to charge them when out on a ride. They're all valid points but solvable over time.
Cheney offered a solution to two of the complaints – range and charging. He sees a future with rechargeable, replaceable batteries that are portable; just like a spare battery for a camera. Run down a battery pack on a morning ride, reach into a saddle bag, pull out a spare and ride in the afternoon without having to juice up.
Like I suggested two weeks ago, the future of motorcycling is going to be decidely quieter. And quite likely a lot sooner than we imagine.
(A version of this column originally appeared in the "Republican-American" newspaper on Oct. 7, 2017.)