LOS ANGELES – GasGas has launched a new consumer website to better serve the North American market.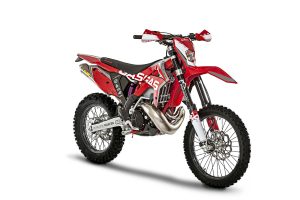 The company says the new website is further evidence of GasGas's continued growth and resurgence under new ownership by Torrot, which took over in late May. It features the entire 2017 line of Trials, Enduro and E-Kids electric minicycles as well as info on its race teams, accessory line, and media coverage.
"We are very excited about the launch of our new website," said Scot Harden, Chief MarketingOfficer of GasGas Motos NA. "The development team at the factory and our VP of Business Development Joaquin Perles did an amazing job pulling it together in record time. Things are moving fast at GasGas. Already our dealer network is up and running with more new dealers joining almost weekly.
"This new website will help drive awareness and retail traffic to our dealer network. With 2017 models already in the dealerships it is sure to help increase sales and get more GasGas motorcycles out into the field," Harden added.
GasGas has lined up more than 44 dealers, including four new dealers in New York, Florida and Washington. The company currently does not have any dealers in New England.