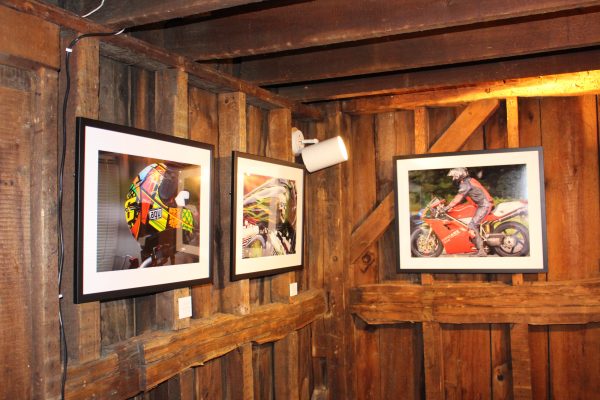 KENT, CT – Besides being machines, motorcycles may also be regarded as artwork. Now, Gary Halby's exquisite pictures of motorcycles and their riders have gone from high-end coffee table book to illuminating gallery exhibit. "The Art of the Ride" opened Saturday at The Good Gallery here with wine, cheese and much debate over the difference between "bikers" and "motorcyclists."
Hosted by part-time Cornwall, CT resident Halby, his wife Bette and gallery owner Tim Good, the opening attracted an enthusiastic crowd on a dreary evening, a mix of riders and non-riders alike. Many of the photos in the exhibit (and in the book) were taken in Kent in recent years.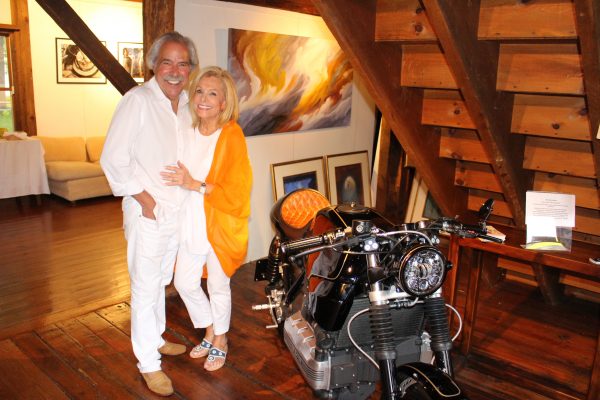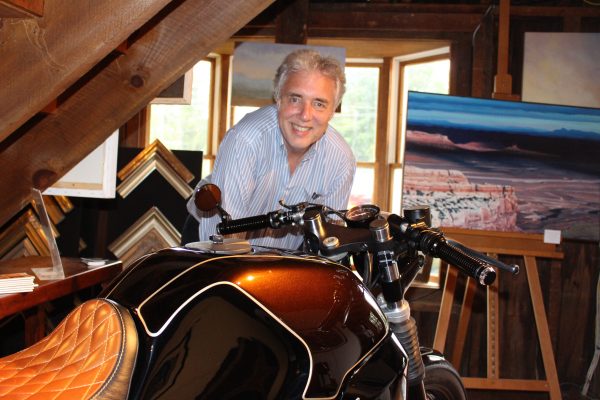 "Bikes are an integral part of Kent now. I want to embrace that," said Good in explaining why he decided go with a full photo exhibit for the first time in the six-year history of the gallery. "I thought it was unique enough."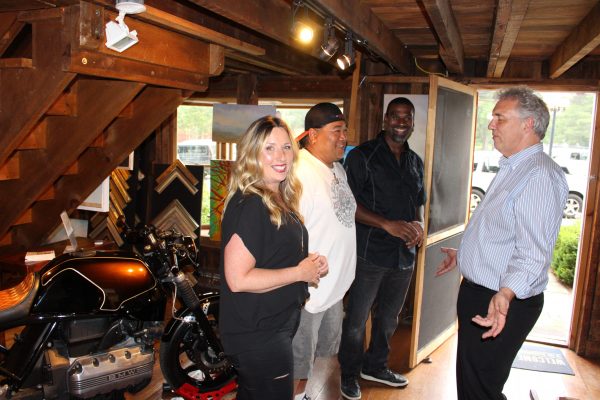 Adding to the ambiance was a BMW K100 motorcycle, turned into a cafe racer by Iron Horse Customs in Kent.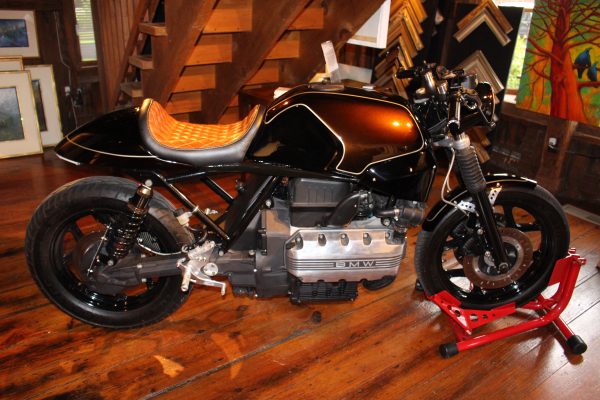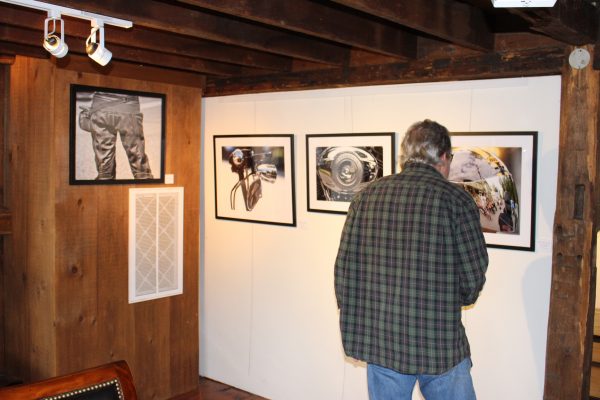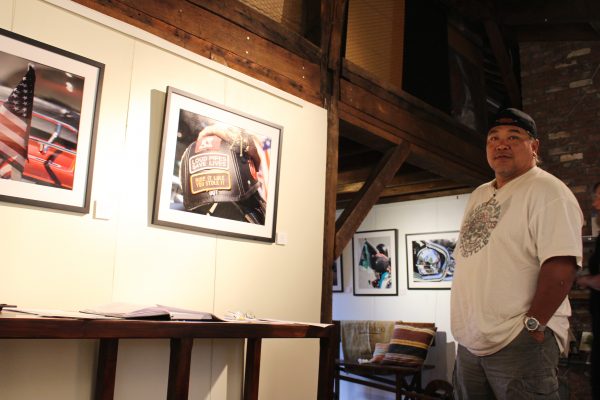 "The Art of the Ride" runs through Aug. 3. Halby's book may be purchased here.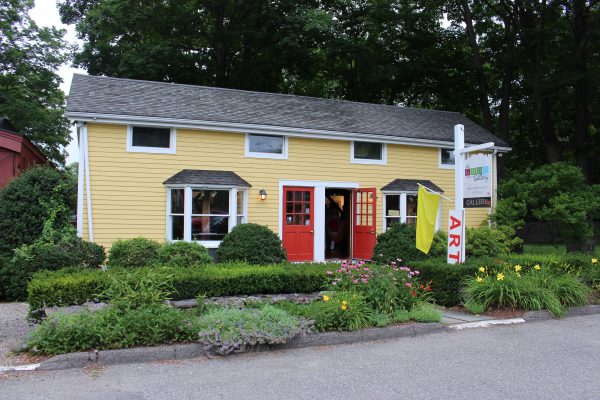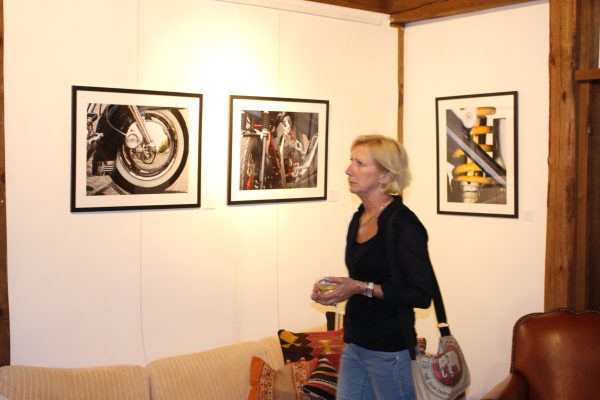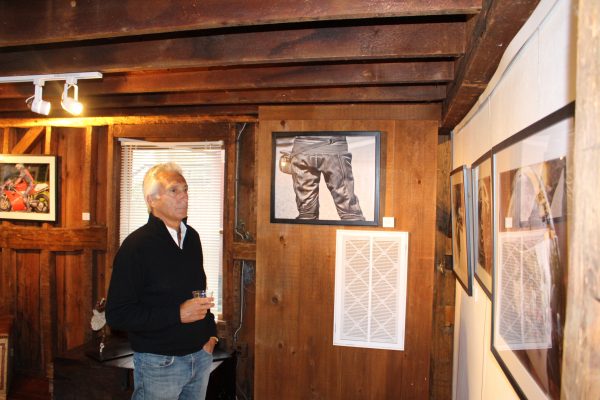 – By Bud Wilkinson