BRISTOL, CT – Parked just inside the front door of Yankee Harley-Davidson on Route 6 here and cordoned off by red velvet ropes is a stunning red, white and blue 2019 Road Glide model.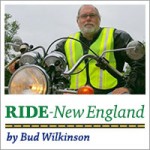 A sign on its seat warns "DO NOT SIT ON BIKE!" and an invoice attached to one of the stanchions lists its price as $49,995. That's more than double the motorcycle's original MSRP, and with good reason.
The customized model is Yankee Harley-Davidson's entry into the manufacturer's annual "Battle of the Kings" contest, which has dealers from around the world building one-off models. A total of 41 dealers (out of nearly 700) in the U.S. are competing this year.
Other dealers in the northeast participating in the "Battle of the Kings" contest include Woodstock Harley-Davidson in Kingston, NY; Bergen County Harley-Davidson in Rochelle Park, NJ; and Green Mountain Harley Davidson in Essex Junction, VT.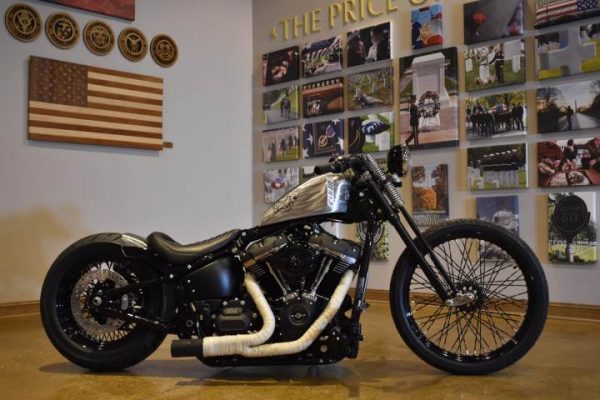 Entries may be built in one of three categories – Dirt, Chop and Race. Yankee Harley-Davidson's is a "Race" entrant, while the other three dealers' customs are in the "Chop" category.
There's a different twist to this year's contest, too, as dealers are partnering with local trade schools and involving students in the build process. Yankee Harley-Davidson had 10 students from Bristol Tech helping out, beginning back in January.
Bergen County Harley-Davidson has teamed with Bergen County Technical High School and Green Mountain Harley-Davidson has linked with Northeast Technical Center.
"It was fun. It was wintertime. We did it for team morale," said Yankee Harley-Davidson general manager Mike Keehan of the decision to enter the contest. "The school was behind it. Everybody had a little piece of it."
Under the build rules, the cost of customizing a stock Harley-Davidson model can be no more than half the bike's original price. Yankee Harley-Davidson's entry has an aftermarket Legend suspension, which was donated, and an aftermarket exhaust. The students crafted the side covers. "I give accolades to Harley-Davidson for having us team up," Keehan said.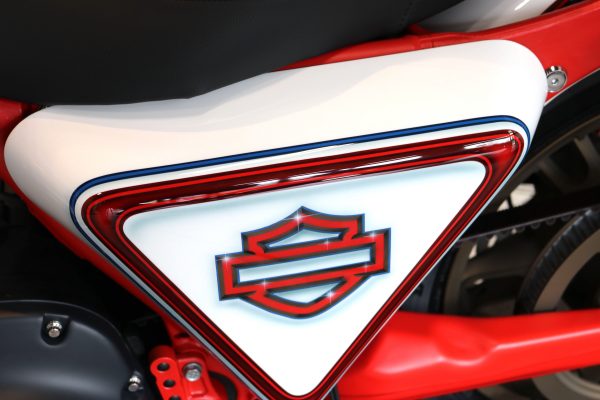 Photos of all 41 of the U.S. entries are posted on Harley-Davidson's website. Online voting has begun and continues through May 15 at customkings.harley-davidson.com. After the public has made its choices, Harley-Davidson dealers will select a U.S winner at their annual meeting in Milwaukee.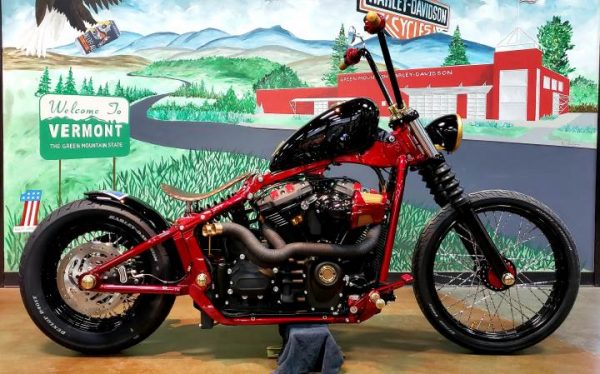 A World Champion from among more than 100 total entries will be crowned at the EICMA show in Milan, Italy in November.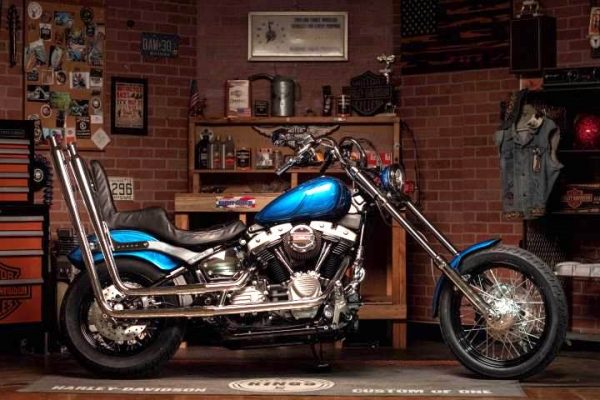 (Photos of Woodstock, Green Mountain and Bergen County entries are courtesy of Harley-Davidson.)