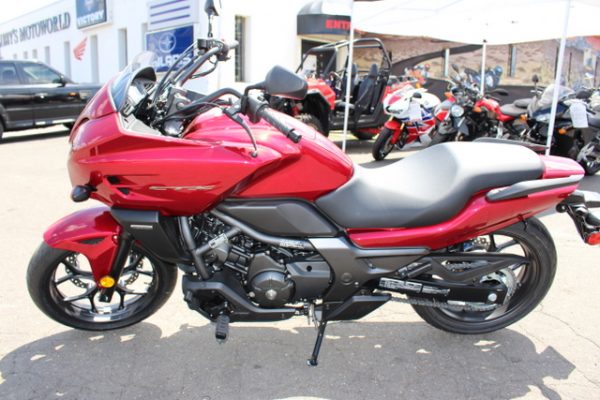 There's a tendency after you've been riding for a few years to look down on – or simply overlook – motorcycles that aren't "big boy toys." If it's not a heavyweight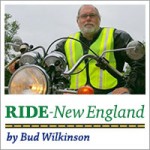 cruiser, a one-liter sport bike or a large adventure touring machine, it ain't worth a gander.  Right?
Honda, however, remembers there are always newcomers to riding as well as those re-entering the riding population after a long layoff, and wisely puts out a wide variety of models having 750cc or smaller motors specifically for these riders. A recent ride on one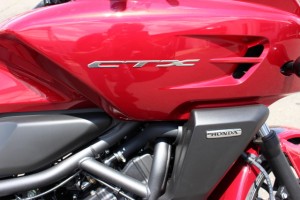 of them (compliments of Libby's Motoworld in New Haven, CT) reminded RIDE-CT / RIDE-New England that good things indeed some in smaller packages.
The model being tested was a 2014 CTX700, which has a reasonable MSRP of $7,799. A naked version, the CTX700N, is even less costly at $6,999. What you get is a bike that I found to be instantly comfortable. Maybe it was the low 28.3-inch seat height or maybe it was the sensible handlebar placement, but the CTX700 felt right from the start.
With a wet weight of 493 pounds and a low center of gravity, the CTX700 feels manageable even before the starter button is engaged, although before getting on I did stop to consider the bike's looks. Thank heaven for pictures because I'm not sure how to describe it. It's slightly futuristic and slightly shark-like, and one of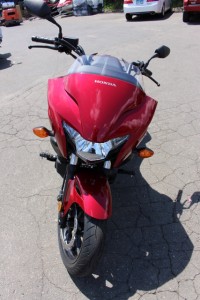 several Honda models that look unlike anything else on the road.
That't not a bad thing, unless you're into traditional and/or boring. Hondas never generate an apathetic reaction. You either love 'em or dismiss them, and I've slowly migrated from the latter category to the former.
Riding away on the CTX700, I was immediately impressed by the smooth six-speed transmission. As two-lane state roads gave way to narrower town roads in Woodbridge, it was also easy to appreciate its light, evenly balanced feel. The 670cc parallel twin engine certainly had enough power, although it did feel like the bike lugged a bit in every gear – probably my fault for not being sufficiently aggressive on the throttle.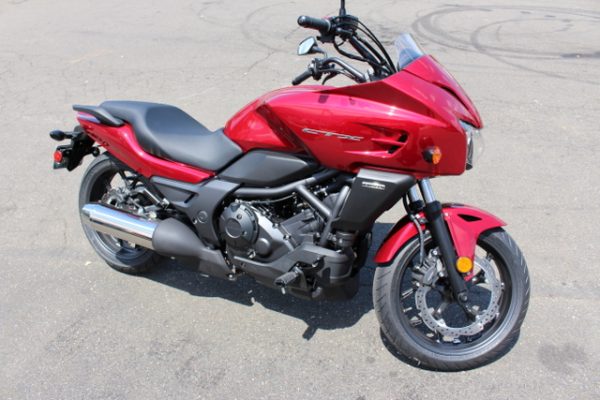 In tracking through curves, the CTX700 also felt a bit wobbly, which I'll chalk up to simply being unused to the forward, cruiser-like peg position.
Overall, the CTX 700 offers value without shortcuts when it comes to fit, finish or technology. Most of all, it offers comfort – whether riding in the city or on longer jaunts.  No complaints about the suspension, although I never came across any hard bumps to really test it. With a 3.17-gallon gas tank, the CTX700 will need a fill-up at fewer than 200 miles.
In addition to the manual version, there's also a paddle-shift DTC version of both the CTX700 and CTX700N that also comes with ABS standard. The CTX700 DCT costs $8,799, while the CTX700N DCT runs $7,999. The DCT versions are 22 pounds heavier than the manual-shift models.
Give Honda credit for coming up with a bike that makes getting experience for newbies less challenging; one that also fits returning riders and those who maybe feel it's time to downsize. The styling may be aimed at youth, but the package can certainly appeal to a Q-tip whose riding is largely limited to Sunday mornings.