Time for another edition of "If You Had Asked Me, I Would Have Told You…"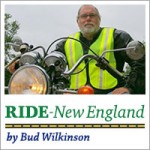 Posting it on April 1 wouldn't have worked because of the confusion it might have created on April Fool's Day. Granted, given many of the events and reports in the news and on social media today, it's often hard to tell what's a hoax or a practical joke on any day, but at least the chances of misinterpretation can be minimized by holding off a couple of days.
So, here goes, if you had asked me, I would have told you…
– That Samsung has come up with another bad idea. After first dangling a Safety Truck last year, the company has now unveiled a concept for a "Smart Windshield" that it declares is "a new concept in road safety." It connects riders to their phones and enables them to access navigation information and to see and send automated responses to phone calls, emails and test messages – while riding.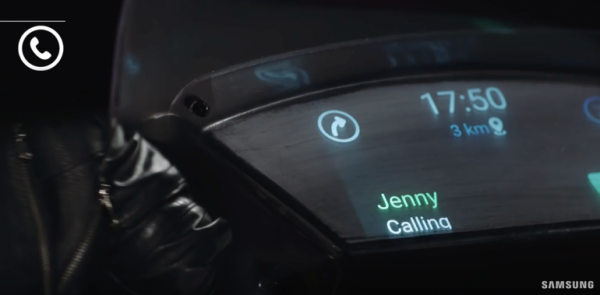 Samsung says, "The windshield has been transformed into a safety device." My take is that it's apt to be more of a dangerous distraction than a safety feature. It's already tough enough to look down and see the speedometer while riding. Adding additional information, such as who's calling, texting and emailing, provides more – and unnecessary – reasons to take ones eyes off the road.
Here's what Samsung's concept looks like:
Continuing, if you had asked me, I would have told you…
– That the "Classic Motorcycle" license plates in Connecticut that replaced the "E.A. Motorcycle" ones a few years ago – the "E.A." standing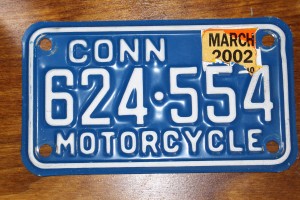 for Early American – are boring, boring, boring. A white plate with black lettering doesn't pop. A much better retro plate would revive the state's old license plate color scheme of blue with white lettering. That would be totally fitting. An old bike bearing an old-style plate.
– That I still have a hard time understanding why dealers spent so little time keeping their websites up to date. Last month I griped that Motofit in Danbury, CT was touting "Special Offers for Spring" on its website's home page – special offers for spring 2015. That page still hasn't been updated.
This month's error is found on the website of Hamlin Cycles in Bethel, CT. It notes in a headline atop the home page that Hamlin "aquires Motus motorcycle dealership." You'd have thought that spellcheck would have caught the misspelling of "acquire."
To repeat myself from last month, an inaccurate or shoddy website can leave an awful first impression.
If you had asked me, I would have told you…
– That I dumbfounded a D.M.V. clerk last week in Waterbury when I went to register the 2011 Moto Guzzi Norge that I recently purchased from a dealership in Ohio. In handing her the paperwork to get my "number," she looked at the Ohio title and said that it hadn't been signed over to me. Paraphrasing, I told her, "Look again. The Ohio title doesn't require a signature on the back because it is in my name with my Connecticut address. Ohio managed to get me a title within a week or so of purchase."
Yes, that was a little dig at Connecticut's D.M.V.
The clerk indicated that she'd never seen an out of state title with a local resident's name and address. After approving the paperwork, she gave me a number. It only took another hour and 47 minutes to get the bike registered. Total time at the D.M.V was two hours and 47 minutes. Ridiculous.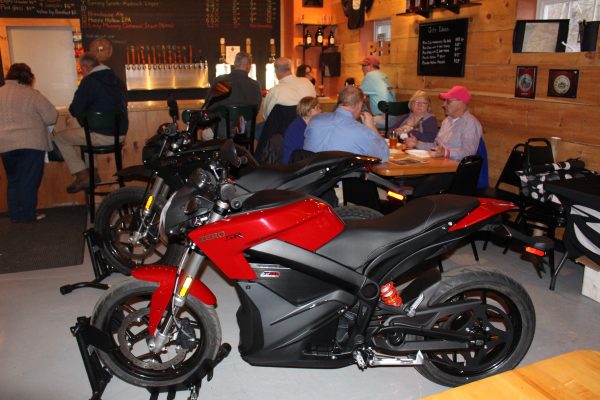 Zero launch party at Powder Hollow Brewery
– That Mark's Motorsports in Enfield, CT has come up with a great way to unveil new models and brands. It goes to the nearby Powder Hollow Brewery in Hazardville and hosts an evening party. It did it a while back for the new Triumph models and more recently for the Zero line of electric bikes. There are no demo rides, so there's no mixing of booze and bikes. It's just a friendly setting to enjoy a lager and a launch.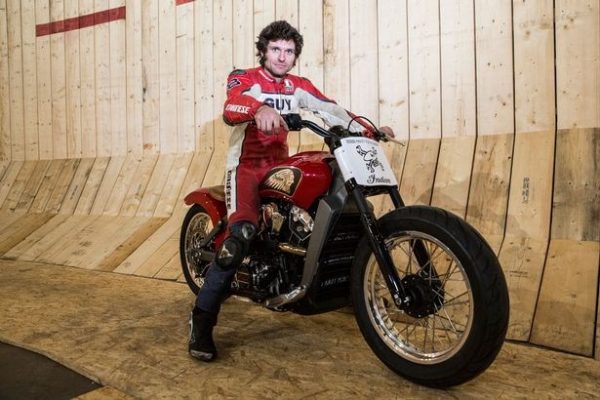 – That Brit racer Guy Martin has stones. Last week, he broke a Guinness World Record by riding his BSA Rocket III a whopping 78.15 miles per hour on a Wall of Death. The feat was performed on a live telecast on Channel 4.
Martin first surpassed the previous record of 60 mph on a modified Indian Scout, doing 70.33 mph, and then tried again on the BSA. In the process, he pulled more than 5 Gs. Here's how he did it:
 Until next month…