COLOGNE, GERMANY – Indian Motorcycle today unveiled two new non-cruiser models for 2019 and used the INTERMOT trade show here to do it. The flat track-inspired FTR 1200 and FTR 1200 S models will arrive in dealer showrooms next spring with MSRPs of $12,999 and $14,999, respectively.
Both models are powered by a new 1,203cc V-twin engine with approximately 120 horsepower. Indian Motorcycle president Steve Menneto called the addition of the two sportier models "a natural extension for the brand."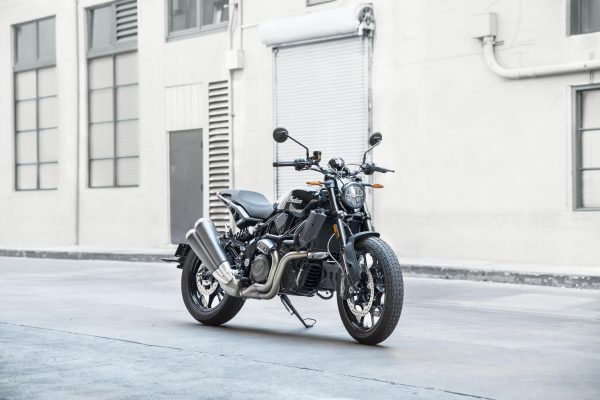 "Our vision from the beginning was to be more than a traditional American V-twin brand. We continually seek to broaden Indian Motorcycle's reach to a wider range of riders, and FTR 1200 represents a significant step forward in that strategy," said Menneto. "Indian Motorcycle was founded on performance and innovation, and we remain grounded by our founder's mindset of constantly pushing forward."
The FTR models use a trellis frame and feature an inverted front suspension. The fuel tank is housed under the seat with the air box position above the engine "to optimize airflow and maximize power," Indian said in a press release. The chain-driven FTRs have Brembo brakes and newly-developoed Dunlop tires with flat track-inspred tread.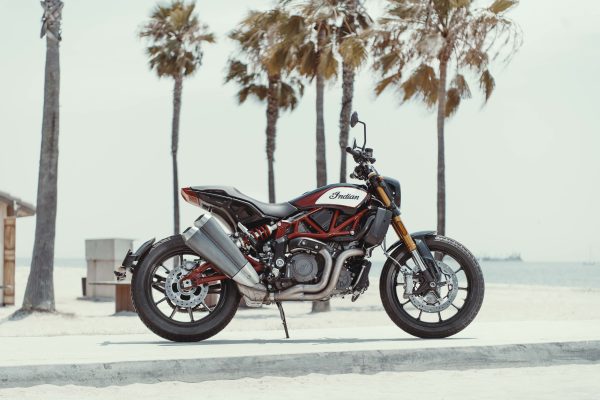 "Our primary focus was to ensure these motorcycles carried the same lines and form language as the FTR750 and 1200 Custom.  We knew that's what riders around the world fell in love with," said Indian senior designer Rich Christoph, referring to the smaller model that has been used in American Flat Track for two seasons and the prototype model that was first shown a year ago. "I couldn't be more proud to turn the FTR750 into a flat tracker for the street and help launch Indian into a new era."
The FTR 1200 will be available in black, while the FTR 1200 S will be available in red over steel gray, titanium metallic over black pearl and in a race-replica scheme (pictured above).
The added $2,000 for the FTR 1200 S will get buyers three ride modes (Sport, Standard and Rain), stability control, ABS, traction control, a Ride Command LCD touch screen with Bluetooth, and adjustable front and rear piggyback suspension.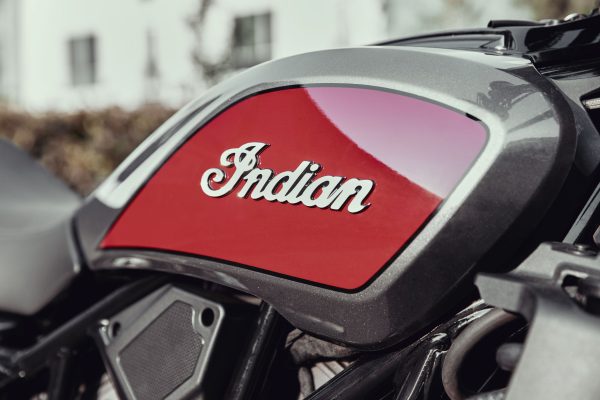 More information on the FTR 1200 models  is available at Indian's website.
– By Bud Wilkinson