KENT, CT – After getting evicted from its longtime home at 8 N. Main St., Kent Coffee & Chocolate Co. has moved up the street to a new and larger location in the former Bank of America building at 45 N. Main St.
Java-seeking motorcyclists, who have made the shop a popular place to refresh, have already taken to the new digs. Judging by weekend traffic, Kent Coffee & Chocolate will continue to be favored by riders.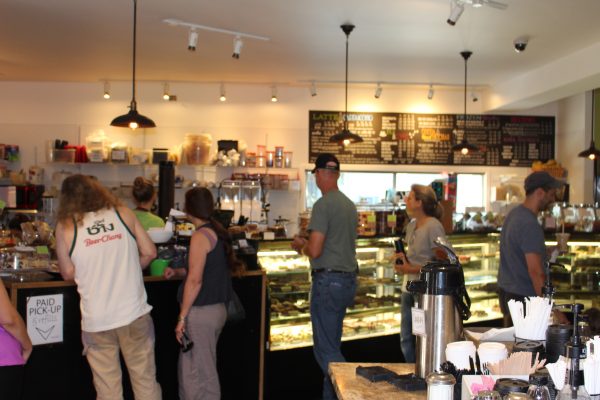 The shop, which dates back to July 4, 1991, was told on June 1 that it had to vacate its former spot by the end of the month. The eviction was delayed but plans went forward to move with a GoFundMe campaign aimed at raising $24,000. As of today, $1,420 has been pledged.
Nonetheless, Kent Coffee & Chocolate opened in its new quarters two weeks ago.
– By Bud Wilkinson