Safe Riding columnist Steve Smith's contribution last week titled "Getting Ready for the Riding Season," in which he suggested that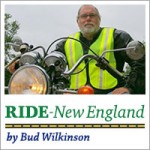 it's a wise idea to give your bike(s) and your gear a going over now that the weather's changing and the riding season approaches, got me off my butt and moving. A a gear check revealed that a zipper on a riding jacket might need some work and that my Draggin' Jeans definitely need to be replaced. Finally.
How often have you bought something and been less than satisfied with the quality and durability. It happens all the time, right? There's truth in the line "They don't make 'em liked they used to."  That can't be said for my pair of U.S.-made and Kevlar-lined Draggin' Jeans.
I've had them for so long that I can't remember when I bought them. Was it five years ago, or six, or seven, or more? I do know that it has been so long that the jeans are faded and the top of the pockets and the bottom of the pant legs are fraying; the latter the result of my ordering them just a tad too long.
These Draggin' Jeans have literally been dragging in the dirt, grass and asphalt for as long as I've had them. I once took them to a seamstress with the idea of having them hemmed up but balked in the end. I did have a belt loop that had torn stitched back to the waistband.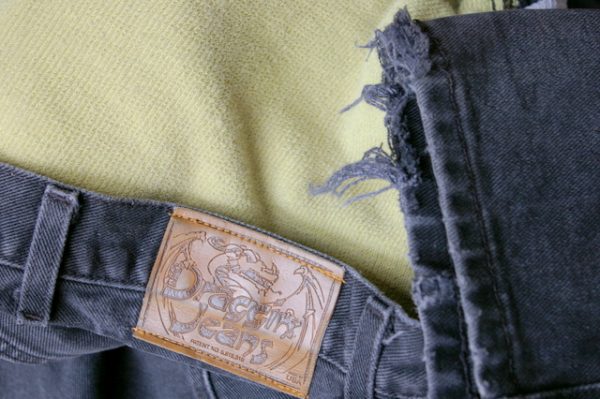 Given their age, it's truthful to say that these jeans have been both comfortable and rugged. I probably wore them two days a week for at least a half-decade – both with and without knee armor. Thankfully, the Kevlar that lines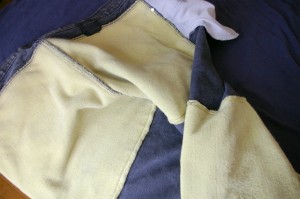 the backside, hips and knees has never been tested.
While the jeans are heavier both in denim weight (14.5-ounce) and actual feel, they have never been too hot to wear – even in the dead of summer.
I did have one problem with my initial order many years ago. The zipper on the first pair that arrived quickly broke. I returned them to Fast Company in Hickory, N.C. and they were speedily replaced without question. It's the replacement pair that I've been wearing. Can't remember what I paid back then, but I do know it was less than the current price of $109.95. But even that price is cheap if it means keeping sand and tar out of skin.
Would I buy another pair? Without question. This time, though, I may go for blue instead of black. A pair with a shorter inseam would probably be a good idea, too.
Rating (out of four stars): ****