LITTLE NECK, NY – So, you want to sell me a bike today?
Surveys have concluded that visiting the dentist is something people would rather do than car shop. If it weren't for the fact that we actually like motorcycles, I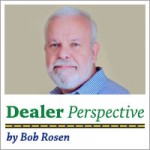 suspect folks would feel the same way about bike shopping. A major part of this dislike is the interaction between the shopper and the sales personnel.
I have many years of bike-buying experience under my belt and, like most buyers, have a pretty big collection of stories associated with that experience. I've also spent years on the other side of the desk – selling bikes and managing motorcycle sales people in a number of dealerships.
From that perspective, I'm going to identify a few of the more "interesting" attributes of sales persons I've encountered over the years. See if you recognize these types of sales people:
"Enough about you, let's talk about me"
The first example is the motorcycle sales person who can't seem to tell you enough about himself and what he likes on a certain bike. He'll tell you his favorite color and which attributes he cares for and which ones he doesn't.
I've had to interrupt "it's all about me" sales people as they go on at length about a recent bike trip, their vacation with riding buddies and even their mishaps. One of the most important elements of successful selling is getting a solid understanding of the prospective buyer's current situation and what they're looking for in a bike.
Early in the discussion, a few questions can add value to the selling experience for both parties:
"What are you riding now?"
"What do you like about your current bike?"
"What don't you like about your current bike?"
"Tell me about the kind of riding you do – commuting, touring, weekend back roads?"
If the customer hasn't had a bike for a while or this is his or her first bike, then it's especially important for the sales person to understand the buyer's wants, needs, and expectations to help him make the best bike choice. Prattling on is a waste of time, irritating and potentially self-defeating. The customer doesn't know or care about the sale person's interests.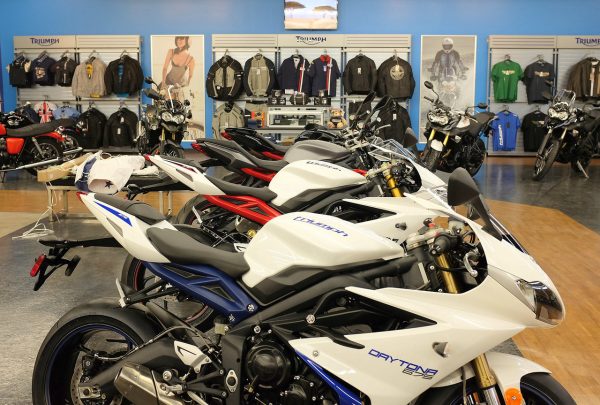 "You're kind of interrupting my day, so let's make this quick"
Ever enter a dealership with a sense of what you might be looking for, but need some help in getting the details filled? You'd probably welcome the careful attention of a knowledgeable sales person. Given the right information and proper incentive, you might actually buy something on this visit. Imagine that!
So, along comes the sales person who seems to be bent on giving you as little information as possible. Sometimes that's because he doesn't know much to begin with. Other times it's just because he's not very interested in your business.
There's An entire industry devoted to sales training, and it invariably emphasizes the importance of the "walk around" or "presentation" – going over all the features of a candidate bike and how they relate to the customer's needs. Giving the buyer the fast shuffle at this crucial stage is a sure way to turn off the buyer and kill the sale.
Despite how some people feel about motorcycle sales people, studies show that most prospective buyers want to be "sold." They want to feel good about their purchase, and that they got the right product, at a fair price and were treated professionally.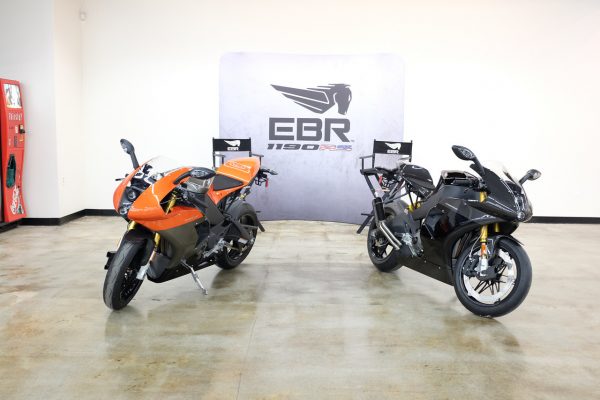 "I like to keep my distance from customers; I don't want them to feel pressured."
Sometimes you get the impression that a sales person just doesn't want to interact with you. I've had sales people address me from across the showroom – "Hey, how are you? What brings you into the store?"
Instead of coming over to introduce themselves and learn more about my intentions, they seem relieved when they hear, "Oh, I'm just looking."
That response seems to give them permission to walk away and tend to something "more important." Unless the words "fire" or "blood" are involved, there's little that's more important than a live person coming into the store. Sales persons should remember that most people who eventually buy a bike started out "Just looking."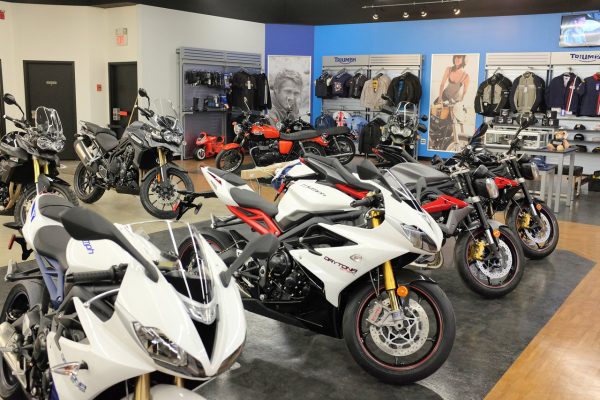 "Every person that comes through the door is wearing an invisibility cloak."
The single biggest complaint I've heard both as a dealer and a bike buyer is, "Well, I came into the showroom, walked around for five or ten minutes, looked at a fair number of bikes, and no one approached me to see if I needed help."
I have the feeling that everyone reading this story has had this experience at one time or another. It's a problem that really frustrates dealership owners. Imagine having large sums of money (maybe the majority of your net worth) invested in a dealership, only to have your employees ignore the very people who make or break your business. Unbelievable, yet it happens all the time.
So, it all boils down to whether their motorcycle sales employees are doing their job. When people don't do their job it's often due to only a couple of factors:
Poor aptitude – the employee just doesn't have the skills necessary to do the work.
Poor attitude – the employee doesn't have the motivation to get the job done.
Ruling out more subtle reasons like physical limitations or psychological problems (both of which could come under the heading of aptitude or attitude), these two reasons cover a lot of territory.
The buck stops at the top. All of the problems noted above, and many more, land squarely in the lap of management. When aptitude or attitude problems are seen by management, they have two choices (read, responsibilities) to fix the problem:
They can take the relatively easy route of firing the offending employee.
Or they can provide the proper training, incentive and personal management attention which can give the employee a chance to achieve success in their job. Doing nothing pretty much guarantees the continuation of bad performance, hurting the potential success of the business.