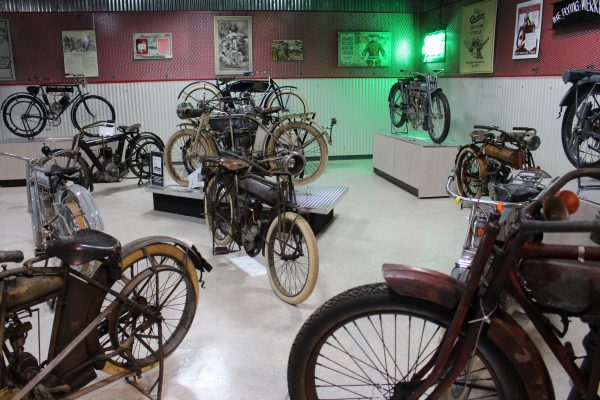 NEWBURGH, NY – As president and curator of the Motorcyclepedia Museum, Ted Doering is a familiar figure at the 85,000-square-foot motorcycle museum here and is always happy to answer the questions of visitors. Now, he's stepping up to host some guided tours in September and October.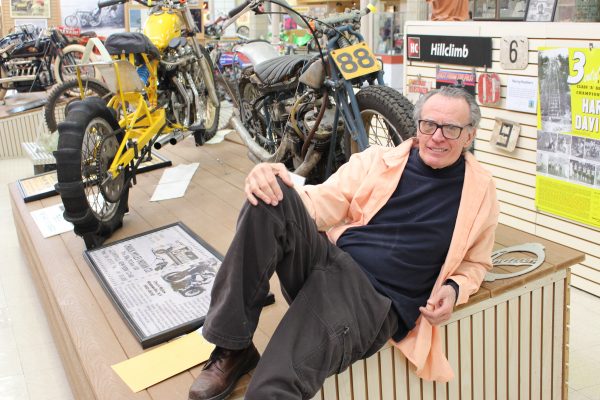 Ted Doering inside the Motorcyclepedia Museum
The first is set for Saturday, Sept. 26 from 3 to 6 p.m. and is already sold out. The second is scheduled for Saturday, Oct. 17 and tickets are now available. Doering will show off the collection of more than 500 motorcycles, which includes an Indian timeline of bikes built in Springfield, MA between 1901 and 1953.
The price of the tour is $20 per person and each tour has 20 slots available. Tickets must be reserved in advance. Check here frequently to learn when tickets for the second tour become available.
RIDE-CT & RIDE-NewEngland has written about the Motorcyclepedia in the past; earlier this year here and when it opened in April 2011 here.