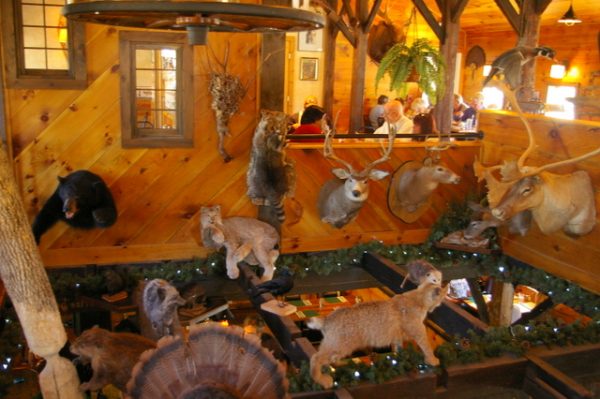 AVERILL PARK, NY – Beer drinkers of a certain age will recall the days when Coors wasn't a national brand, rather a regional favorite that was only sold west of the Mississippi River. It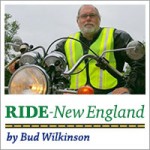 had to be "imported from Colorado" surreptitiously, which made Coors a coveted libation back in the 1970s. A desire for Coors even provided the premise for the hit movie "Smokey and the Bandit." I drank my share of "Colorado Kool-Aid" until Coors went national and the aura instantly burst.
Nowadays, my tastes in beer are more refined. I tend to seek out the much rarer offerings of brewpubs, microbreweries and farmhouse breweries. And discovering a new one was the goal one sunny Sunday last autumn when riding mate Brian O'Neil convinced me that a day-trip over the border into New York for some stuffed peppers and liquid nourishment was necessary.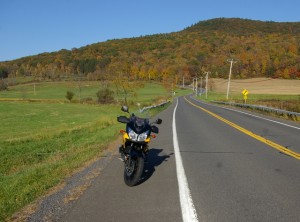 Brian enjoys riding in Duchess, Columbia and Rensselaer counties in New York out of a firm belief that the roads are better maintained, less traveled, and more scenic. He uses neither GPS nor map, just follows his nose.
We headed north on Route 22 out of Millerton, N.Y. but took a left turn on to a lesser road somewhere north of Hillsdale. He led and I followed, enjoying the hills, the curves and the foliage. We eventually ran into Route 203, which took us to Chatham and a stop at the closed Chatham Auto Body, which appeared to be part-business and part-museum. Old-fashioned gas pumps decorate the entrance and vintage gear and machines could be seen through the windows.
From there, we kept heading north intent on lunching at The Towne Tavern in Averill Park, N.Y., east of Albany.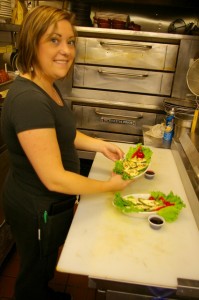 Brian had been touting the stuffed jalapenos – hot peppers baked with sausage and cheese inside, and served with a raspberry sauce. We placed an order for the appetizer.
While he snacked on peanuts (the shells go on the floor), I roamed the two-story eatery. The rafters are decorated with stuffed game, such as bobcat, fox, possum, bear, raccoon, fowl and deer. Both the exterior and interior of The Towne Tavern look modern, but the building actually dates to the 1800s and once served as a blacksmith's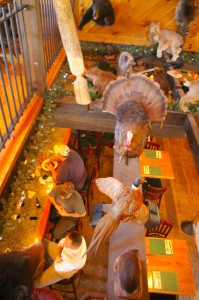 shop.
The jalapenos were, as promised by Brian, delicious. Each varied in terms of spicy heat. We followed that snack with picante onion soup, a zesty take on onion soup that was equally tasty.
For a neighborhood pub, The Towne Tavern (thetownetavern.com) has an extensive menu that has everything from steamers and crab cakes as "munchies" to a dozen different burgers as well as steak, fish and pasta entrees. The atmosphere is friendly and the service prompt, making The Towne Tavern a pleasurable experience.
Heading southeast on Route 43 with fiery breath filling the inside of my helmet, we were now in search of The Beer Diviner. While licensed as Bly Hollow Brewery in Stephentown, N.Y., The Beer Diviner is the farm-brew brand created by a university professor-turned-brewmaster, Dr. Jonathan Post. He makes numerous varieties of "mystical ales," including Bourbon Barrel Brown, Ancestral Red, Ancient Gruit, Coffee Oatmeal Stout and Divinator Double IPA. They range in alcohol content from 5.5 percent to 11 percent.
Post learned his craft some 12 years ago when the elders of a village in West Africa invited him to brew beer for them, which took him on the path to creating The Beer Diviner (thebeerdiviner.com).
His small brewery has a taproom at the intersection of Route 43 and Route 22, and that's where Brian and I stopped next. Spartan in décor, the taproom has all that's necessary for a good time – specialty beers on tap and conversation. I never drink and ride, but I did risk a couple of
sample sips just to get the flavors of the brews. Post did the pouring, describing them and providing the back story of his operation. Fortunately, there was room in the rack bag on my bike for a $13 growler filled with Bourbon Barrel Brown for later consumption.
Our quest completed, we headed south on Route 22 for home. Here it is months later and the empty brown growler bottle sits on my kitchen counter. Washed upon being emptied, it's now dust-covered as it awaits an overdue refill.  If the day-trip proved anything, it's that getting a special brew these days is vastly easier than it was obtaining Coors back in the '70s.