By Bud Wilkinson of RIDE-CT.com
The city council in Laconia, NH is still mulling a proposed crackdown on activities at Laconia Motorcycle Week, but on Monday tabled any action on most of the proposed changes until after this year's event, which runs June 9-17. Still in play are an examination of the permitting process for "burn-out pits" and the possibility that vendor applicants must have all outstanding accounts settled before being issued a new permit. "The Citizen" has the story here.
–
BMW Motorrad had its best year ever in 2011. Sales were up 6.4 percent from 2010 with 104,286 bikes being sold. That tops the company's previous best of 102,467 in 2007. BMW's Husqvarna subsidiary saw sales decline 23 percent in 2011 from 2010 with 9,286 units sold. Husky is making a big push into street bikes in 2012, which should help the bottom line.
—
The founder of Lehman Trikes, John Lehman, passed away Thursday in Arizona at the age of 60. The suspected cause of death was an embolism. The company issued a press release which can be found here.
—
Might there soon be another motorcycle dealer in the Winsted building that was the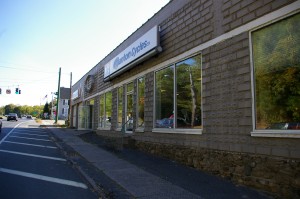 former home of Canton Cycles? "The Republican-American" reports an application has been filed with the planning and zoning commission for a motorcycle retailer called Redline Power Sports.
Getting a new dealership in the building, regardless of the brands it sells, would certainly please riders. Canton Cycles was always welcoming place for a pit stop and a great meeting place for group rides in northwestern CT. Bring it on.