By Bud Wilkinson
"The American cinema's most unsung singer" is what "The New York Times" calls Marni Nixon in an obituary posted today.  Like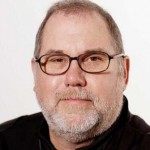 other obits, the newspaper's story notes that it was Nixon who did the singing in some celebrated movie musicals from the mid-20th Century – dubbing Audrey Hepburn in "My Fair Lady," Natalie Wood in "West Side Story," and Deborah Kerr in "The King and I."
Nixon, who died Sunday in New York of breast cancer at age 86, did the uncredited "ghost" job in the shadows. It was the stars who got the attention. All that ghost singers received at the time were small wages and warnings not to blab.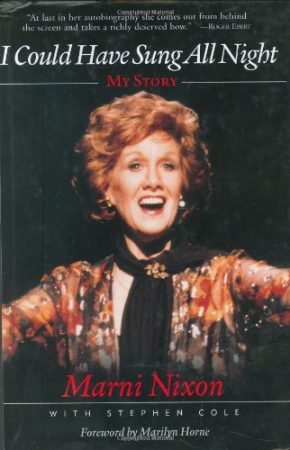 However, Nixon's work as the "ghostess with the mostess" soon became a worst-kept secret. It was a subject that she was always asked about and she wrote about it in detail in her 2006 memoir "I Could Have Sung All Night," the title cribbed from the "My Fair Lady" song "I Could Have Danced All Night."
"I feel very vulnerable," an apprehensive Nixon told me shortly after the book's publication. "I feel like people are not going to like me any more now that they know all this. I'm not so mysterious."
She was seated across a table inside a spartan apartment on West End Ave. in Manhattan where she lived for 40 years. My impression was that her actual residence was upstairs, and this unit was used for business, storage and whatever. As an Anglophile who grew up captivated by "My Fair Lady," having the opportunity to chat with the singer who made "I Could Have Danced All Night" so magical – not to mention "I Feel Pretty" from "West Side Story" – was a thrill.
Nixon was gracious and genuine. "People think the dubbing was something that I did because I couldn't do anything else. The dubbing was just something that I did (in addition to) the jingles and commercials I was doing to make a living," she said. "The New York Times" obit covers just how accomplished she was.
My sense was that even all these years later she regarded herself as simply a working gal with an incredible voice, who used it in every way possible – from classical and opera to animated movies. She supplied the singing voice for  Grandmother Fa in the 1998 Disney release "Mulan."
At the end of the interview we exchanged email addresses, just in case I had any other questions later for a newspaper column that I planned to write. I gave her a business card. She wrote her name and email in my reporter's notebook. I still have it.