EAST WINDHAM, NY – Closed for more than two years, the hillside lodge and eatery on Route 23 that was previously known as Point Lookout Mountain Inn and Restaurant will soon reopen as Captain's Inn Point Lookout.
RIDE-CT / RIDE-New England stopped there in October 2012 (below picture) to enjoy the spectacular views and to gawk at the fall foliage, and learned that the inn was facing foreclosure. That eventually came to pass, but a new owner bought it at auction and has been renovating in recent months.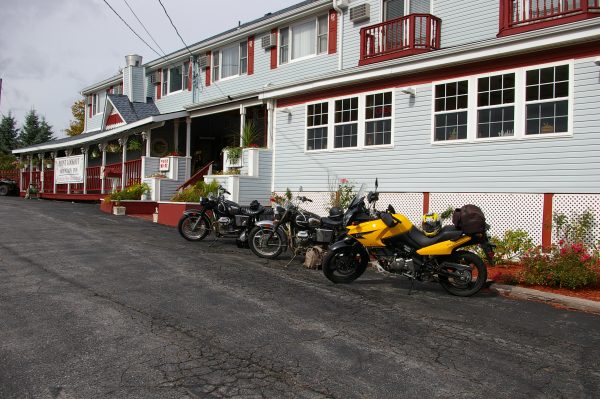 A Facebook post yesterday reported, "The rooms are all ready and waiting for guests new and returning!" The inn expects to begin taking reservations on March 1.
Meanwhile, "The restaurant renovations are moving along though they won't be complete when we reopen the doors." The inn is still awaiting a liquor license as well, but hopes to having the restaurant operating on April 1.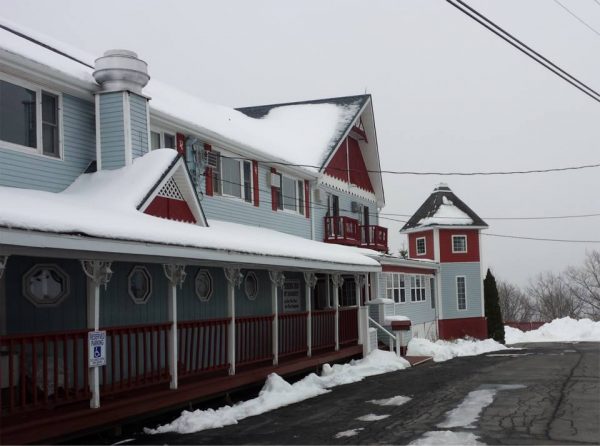 From the deck of the inn, it's possible to see five states, making it a "must-stop" when riding in the area, and the back roads throughout the Catskills are gorgeous. We'll post more details as they become available.
– By Bud Wilkinson