Motorcycle riding is mostly a solo (or solo and pillion) activity. However, when we ride in a group of two or more motorcycles, the other riders can have positive or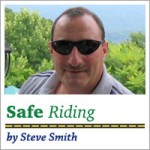 negative effect on each other's overall experience.
Not too long ago I was reading a lengthy online discussion among touring riders regarding their preference to ride alone or in groups. No scientific study or anything, but the general feelings were consistent with a majority of mature, experienced riders in the touring segment. When it comes to riding with a group, the distribution of opinions ranged from "no way" to "will not ride without others."
One thing that struck me as odd thing was the diversity of the definition of how many riders constitute a group. It varied rider to rider. The extremes ranged from two riders to hundreds. Here is some of the take-away info from those riders experiences.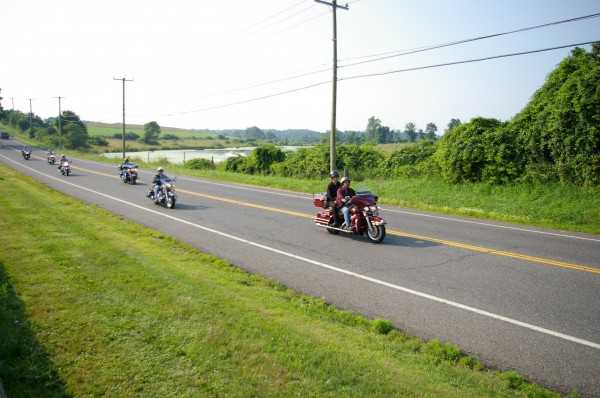 Some reasons to ride in a group:
* It is fun to share your experiences on the road with other riders.
* Having a support network if someone has a breakdown or runs out of fuel.
Some reasons not to ride with others:
* It can become unsafe with a mixture of different riding skill levels.
* Traveling at own pace. Don't have to coordinate where to eat, where to stop, where to gas, when to leave, who to see, what to see, how to ride, where to ride, etc.
Most of the riders in this online conversation did not care for large group, parade-like riding activities. Some felt that the charity type events can be dangerous because there is no way of knowing about the abilities of the guy in front and behind you.
Some riders feel they have to come up alongside and chat, and then begin weaving way too close to the other rider. There may even be some who ride impaired from alcohol. I've participated in a few of these over the years and I can empathize with these thoughts.
The majority opinion was that sharing the experience with a small group of two to four riders that know each other, have similar riding styles and skills can add a significant amount of fun to ride or road trip.
The Motorcycle Safety Foundation recommends no more than four to six bikes in a group to keep it manageable, fun and safe.
For more information about riding in groups check out one of my past articles called Group Riding Etiquette.
Riding clubs and groups in Connecticut can request having a group riding and other riding safety presentations conducted by a local instructor. Contact the Connecticut Rider Education Program.
Another resource is to seek out group riding tips on the web. The  MSF Group Ride Quick Tips info sheet is a great handout for clubs. Here is a link to the Motorcycle Safety Foundation Guide to Group Riding video: