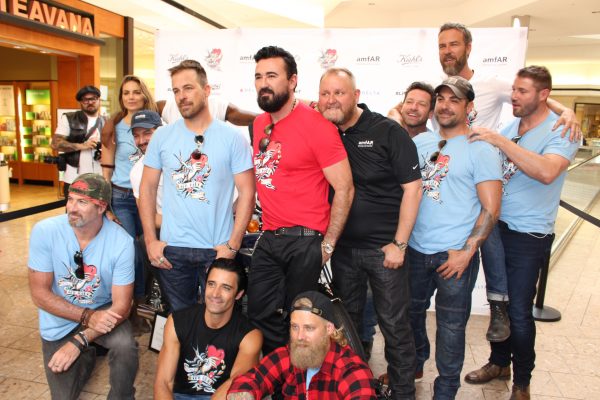 WEST HARTFORD, CT – The line to meet actor (and avid rider) Scott Patterson stretched out the door of the Kiehl's store at Westfarms mall on Friday. Fans of "Gilmore Girls" were anxious to get pictures with the guy who plays diner owner Luke Danes. They wanted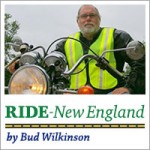 autographs, too. And darned if Patterson wasn't unwaveringly friendly, pleasantly patient with those who were a bit star-struck, and attentive to those who waited to see him and simply wanted to exchange a few words.
Patterson hadn't arrived from Stars Hollow, the fictional Connecticut town some 30 minutes from Hartford where "Gilmore Girls" is set, rather from Los Angeles. He was one of more than a dozen celebrities taking part in the seventh annual LifeRide, a motorcycle charity event staged by the Kiehl's skin-care chain. This year's 10-day ride started in New York City on Wednesday, with stops in Connecticut and Massachusetts before ending in Pennsylvania next Saturday.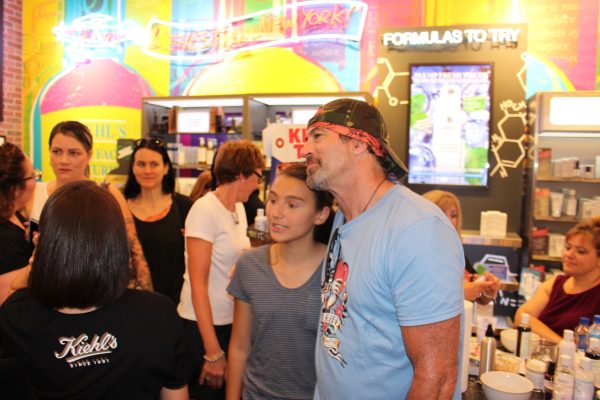 Once the crowd had thinned, he stepped outside the store to chat briefly about his passion for riding. He wasn't wearing Luke's trademark plaid shirt but his baseball cap was on backwards. While he's riding a Harley-Davidson Heritage Softail in LifeRide, his bike back home is another Harley-Davidson model – a Sportster Iron 883. "It's a light bike. It's easier to get around L.A.," Patterson said.
He's been riding "since I was a kid. When I'm in L.A., I ride every day. That's how I get around," he reiterated.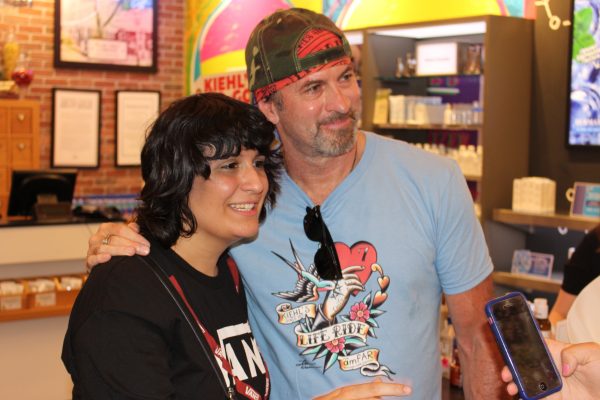 The opportunity couldn't pass with out an obligatory question about "Gilmore Girls," a TV series that launched on The WB network in 2000 and later moved to The CW. It lasted seven seasons and 153 episodes. Lauren Graham and Alexis Bledel play as mother and daughter Lorelai and Rory Gilmore. They're back for the revival and so's Patterson. The show returns on Nov. 25 in a series of four 90-minute episodes titled "Gilmore Girls: A Year in the Life."
Getting back into character took some doing for Patterson. "That first day was a little rough. I didn't quite feel like the character," he said, recalling that he immediately went to creator Amy Sherman-Palladino and essentially asked for a timeout. A 10-minute walk around the Stars Hollow set helped focus his head. "I came back, walked into the diner and said, 'Let's shoot this baby.'"
(The series and the Stars Hollow setting was inspired by a trip that Sherman-Palladino once made to Washington, CT where she stayed at the Mayflower Inn, and the character of Lorelai owns a bed-and-breakfast.)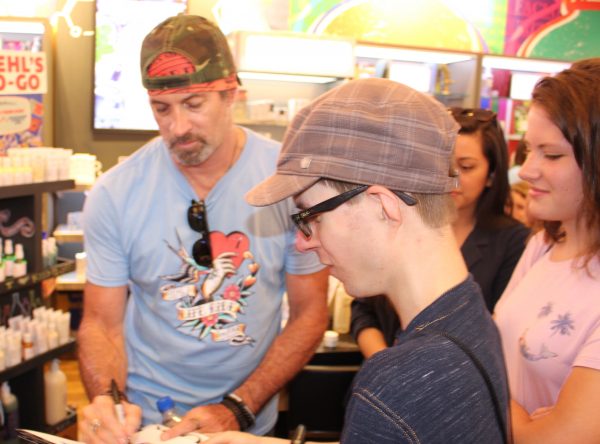 About that moment, more fans approached. Patterson politely asked to be excused, but quickly returned with news of his new band, Gordon, which has a personal meaning for him. "It's my mother's maiden name and my middle name," he explained. Formed in early June, Gordon did a flood relief gig in West Virginia in late July and are now booked to play Aug. 13 at the William and Nancy Hughes Performing Arts Center in Ocean City, NJ.
Patterson plans to be with the LifeRide tour though the Boston stop on Wednesday. Then, presumably, it's off to band practice.