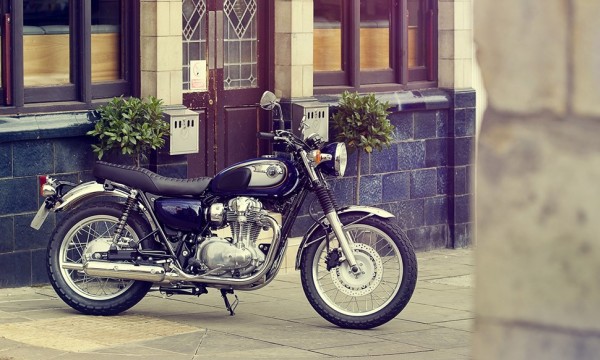 Kawasaki W80
It was at the end of last year that I was griping about the fact that Moto Guzzi doesn't sell its Bellagio mid-sized cruiser here in the U.S. and that got me thinking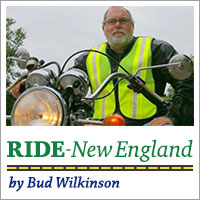 about other models that never see our shores. While Honda withheld its CB1100 for a few years before finally introducing it as a 2013 model here, Kawasaki is still depriving us of its retro W800 (pictured above), which was released elsewhere in 2011.
This 773cc upgrade from its earlier W650 model is simply gorgeous. For 2014, Kawasaki even has a W800 Special Edition (below) that mixes matte and gloss black surfaces. Given the popularity of Triumph's line of "classic" bikes (Bonneville, Thruxton and Scrambler), you'd think that Kawasaki would want to steal some sales.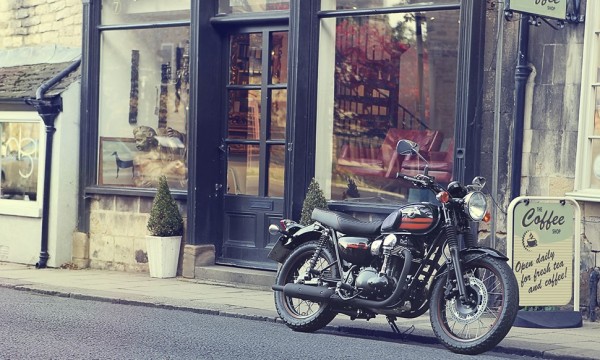 Kawasaki W800 SE
But the W800 isn't the only Kawasaki model that's missing in action. Suzuki may now sell both a 650cc and 1,000cc version of its all-purpose V-Strom, but Kawi's comparative model, the Versys, only comes in 650cc form here. There's no big brother Versys 1000 (below).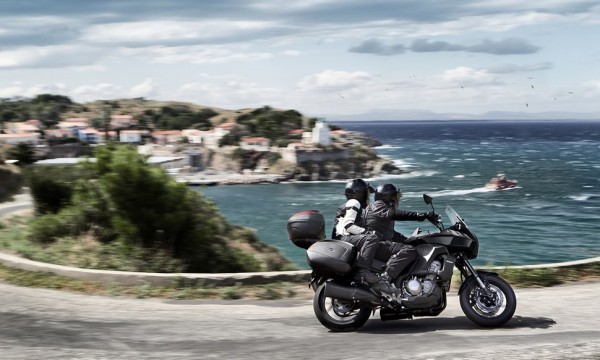 2014 Kawasaki Versys 1000
At Yamaha, the situation is flipped. It sells the Super Tenere, the 1,200cc adventure touring model (or at least it did in 2013) but it hasn't exported from Japan the model's smaller sibling, the XT660Z Tenere (below).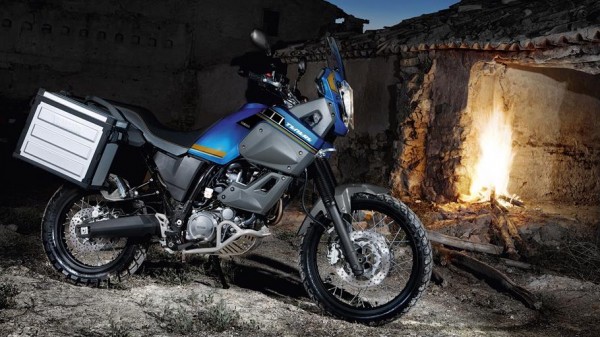 2014 Yamaha XT660Z Tenere
Also missing from Yamaha is the 1,252cc, four-cylinder XJR1300 (below). Doesn't Yamaha think there would be buyers for a muscular sport bike?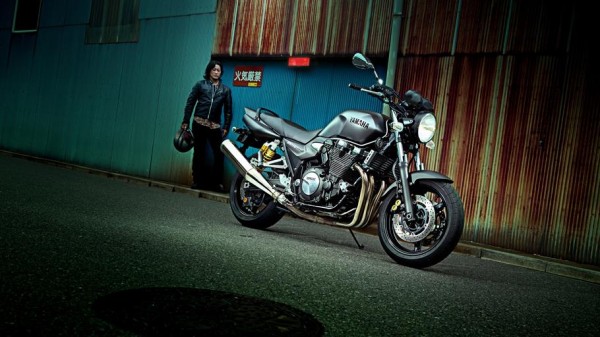 2014 Yamaha XJR1300
Honda seems to be of the same mindset, though, as it has held off on the CB1300S (below). When it comes to big bikes are Americans so wedded to heavy cruisers and chrome that nothing else will sell? Doesn't the Suzuki Hayabusa disprove that thinking?
And there are nearly a dozen other conspicuous models, big and small, that the U.S. doesn't get. Granted, it doesn't make much sense to bring over a model and then watch it gather dust.
Honda isn't listing the CB1100 as being available as a 2014 model and neither is Yamaha with the Super Tenere. I'm guessing that both decisions are based on past sales performance. Maybe U.S. buyers are too set in their ways.