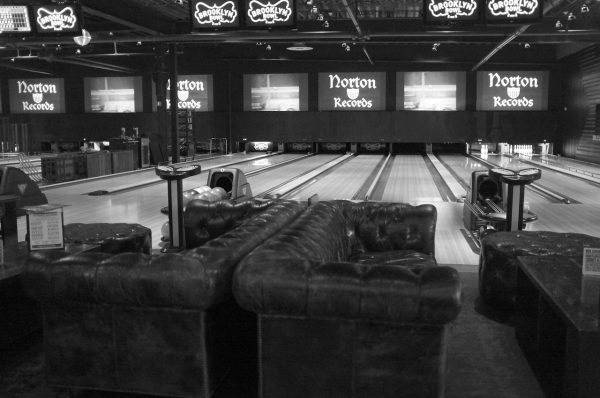 BROOKLYN – The Split'n Lanes & Dodgin' Gutters classic motorcycle show at the Brooklyn Bowl will get a new twist in 2016 when it's staged for the third time on Sunday, May 22.
"For the first time, we're going to have a theme – vintage racers," organizer Girard Fox said Tuesday. "We're hoping to have some very exciting bikes in the show this year."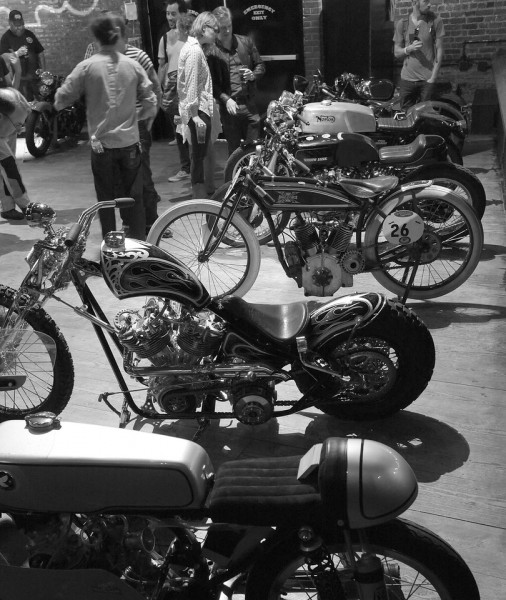 Fox got the idea for the theme last October when he was riding his 1922 Henderson on a Wildwood, New Jersey beach as a participant in The Race of Gentlemen. "I met a lot of racers on the beach that weekend," he said, adding that many of them have agreed to participate.
The show has 35 to 40 old bikes on display. Custom builder Paul Cox will be showing for the third time and has built a 1917 Indian Powerplus board track racer.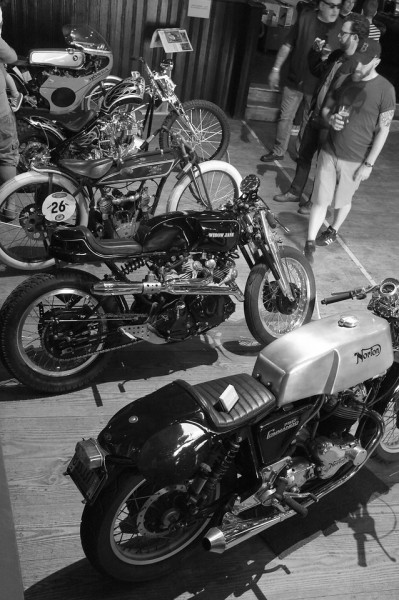 Putting on the Split'n Lanes & Dodgin' Gutters show has been an educational experience for Fox.
"I've learned mostly that people with old bikes love to congregate and talk about what they have, or what they used to have, or what their relatives have," he said, adding that the show is "just a great way for like-minded people to get together and talk about what they have in common."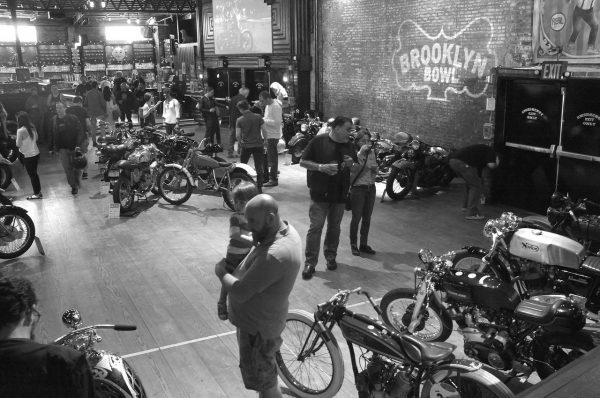 The May 22 show will run from noon until 6 p.m.
Photos of 2015 Split'n Lanes & Dodgin' Gutters by Bob Rosen