New York native and Waterbury-area resident Steve Smith is a nationally-certified Motorcycle Safety Foundation rider coach and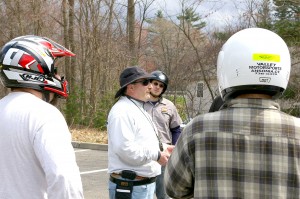 an instructor with the Connecticut Rider Education Program. He has two decades of motorcycle safety experience and during that time has provided training to thousands of beginner and experienced riders.
Smith is a graduate of Fairfield University with a degree in Electrical Engineering and a Masters in Management of Technology.
He began riding off-road at the age of 13 and rode several dirt bikes over the years. His (legal) on-road experience began at age 20 with a Honda CB400T. His current ride is a 2011 Kawasaki Concours 14.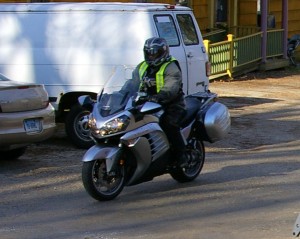 Smith is an avid sport touring rider and enjoys long weekend trips to the Great Smoky Mountains, West Virginia, Vermont and New Hampshire. Most times when not instructing on a weekend, you can find him out for a Sunday morning worship of the asphalt ribbon around Connecticut and New York.
Besides writing for RIDE-CT.com, Smith has also been published in other motorcycling magazines. He is on the board of directors of the Concours Owners Group for more than 10 years. He has organized local, regional and national club events.
Email: steves@ride-ct.com