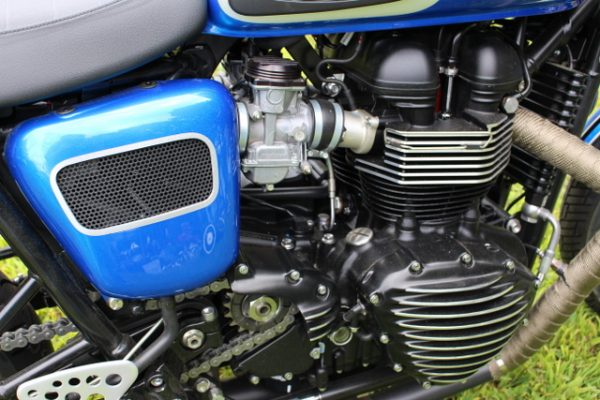 Mention the word "grill" and I'm apt to smile. For me, the word doesn't only conjure up an image of a backyard barbecue or a heavily-chromed front end of a car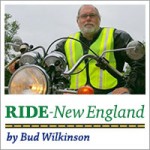 produced by Detroit automakers in the 1950s, but also a line from an audio recording that I heard many years ago that parodied a CKLW newscast. At least I think it was a parody, although it could have been from an actual newscast.
CKLW is a radio station in Windsor, Ont., across the Detroit River from Detroit. In its heyday back in the late 1960s and early 1970s, "The Big 8" (for its AM 800 dial position) played Top 40 music. The tunes were interrupted twice an hour by "20/20" news, which was delivered with breathless, tight-lipped tension and enthusiasm.
The newscasts were inevitably filled with gory details of crime and carnage. A "Murder Meter" kept a running tally of the city's death rate, which helped to make the newscasts as exciting as the music. The station paid cash for news tips, and greedy on-duty cops even called in alerts on the latest mayhem.

With 50,000 watts, CKLW was easily heard in Connecticut at night, and my car radio had a button set to it when I was in my late teens and early 20s as much for the gore factor as the Motown hits. Two lines stick in my mind:
"Four more stiffs on the slab at the Wayne County morgue" is one.
The other line?
"Little Susie Tucker was strained through the grill of a 1953 Packard."
I know all too well that a traffic accident isn't funny, but the snappy manner in which it was written and the almost gleeful way the news was delivered made it stick.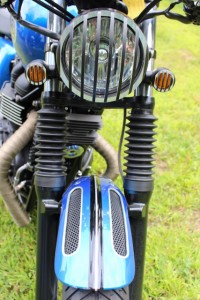 What does this little tale have to do with motorcycles? Nothing much, except for the fact that while at the British motorcycle meet known as Brit Jam earlier last month, I came across a customized Triumph Thruxton that had lots of grillwork added to its tins. Like an old CKLW newscast, the Thruxton had attitude, too, and I couldn't help but think what might get strained through the grills of the front fender.

The makeover was conceived and executed by Street Stuff in Norwich, CT. The motorcycle shop has been in business for 41 years. It became a Triumph dealer 1½ years ago and added the moniker Triumph of New England. That's what prompted the Thruxton custom.
"We kind of pride ourselves on all the work being done in-house," said owner Rich Krasun. That includes paint work, high performance work, dyno-tuning, fabrication and, when needed, restoration. Krasun started the business after first pursuing a career as a medical technologist, working at Charlotte Hungerford Hospital in Torrington, CT before moving to Norwich in 1973.
The Thruxton also got grills added to the side covers and rear seat cowl. It received custom blue paint, and custom turn signals with a matching machined headlight. New pegs, engine covers, shocks, wrapped exhaust and handlebars completed the look. The job took three weeks late last fall in advance of the Progressive International Motorcycle Show in New York where it was displayed.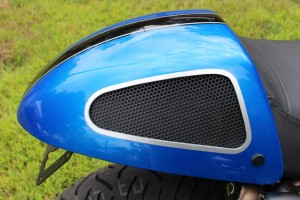 The Thruxton has an MSRP of $9,099. Street Stuff's custom has a price tag of $16,500, proving that modifying a bike doesn't have to be over-the-top costly. "You can do a nice customizing job for a couple of grand," said Karsun. "We try to work with people's budgets."
Doing something that has visual impact is of prime importance, with the addition of grillwork being a signature feature of Street Stuff. "This has been our busiest year in 41 years," said Krasun, who explained that the goal now is to do a custom version of every model that Triumph makes. "We're either going to do a Thunderbird or Scrambler next," he said.
Rich Krasun, left, with Monica Krasun-Mish and Eric Krasun
Street Stuff/Triumph of New England is a family business but not, Krasun emphasized, in the manner of Orange County Choppers. His daughter, Monica Krasun-Mish, is sales manager. His son, Eric, is service manager. "We all have a common goal here, make the business grow. They're going to take it into the future," he said. "We all smile when we come in. We enjoy it when we come in."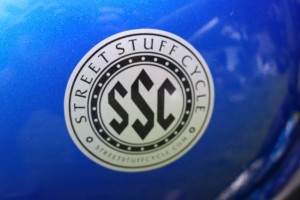 The Thruxton can be seen at Street Stuff. To hear what the outrageous, adrenalin-driven CKLW news was like, there's a YouTube video slugged "CKLW's 20/20 News Team" that's worth viewing, provided you have a morbid sense of humor. Here it is:
(Originally published in "The Republican-American" on Aug. 30, 2014.)