DANBURY, CT – New England motorcycle dealer and race track owner Bruce J. Bemer is scheduled to go on trial Thursday in Superior Court here on charges of conspiracy in a sex trafficking ring and patronizing a prostitute. He has pleaded not guilty and has been free on $500,000 bail since rejecting a plea deal a year ago that would have spared him prison.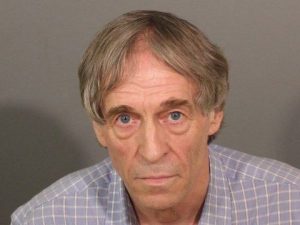 A Glastonbury, CT resident, Bemer owns New England Cycle Center in Hartford, Springfield Motorsports in Massachusetts and Columbia Motorsports in Columbia, CT. He also owns New London-Waterford Speedbowl and Bemer Petroleum.
Bemer is one of three men arrested in 2017 in the case that involved a prostitution ring that exploited young men with mental disabilities for more than 20 years. Also arrested were Robert King of Danbury and William Trefzger of Westport.
King pleaded guilty to a conspiracy charge in August and accepted a deal giving him 4 1/2 years in prison and 35 years probation. He has yet to be sentenced.
Trefzger, who authorities said was a client in the sex ring, pleaded guilty last February to patronizing a trafficked person. A plea deal gave him a 10-year prison sentence, suspended after one year, and probation.
Bemer is also facing a civil lawsuit by victims who claim he was having unprotected sex with them while infected with HIV. According to the "News Times" newspaper, Bemer has set aside $25 million of his assets to satisfy any future judgment in the case.
In rejecting a plea deal in the criminal case a year ago, Bemer's defense attorney, Anthony Spinella, told the "Hartford Courant" that he thinks the state's case is weak. "First and foremost, the alleged plaintiffs have severe mental health and drug problems, " Spinella said. "We think that's seriously going to impede their credibility."
Spinella added at the time that two of the victims have died and others have been in and out of jail since Bemer's arrest. "Their case is getting weaker by the day," he said.