POMFRET, CT – As usual, the parking lot at the Vanilla Bean Cafe was filled with motorcycles on Sunday morning, but some heads turned when Charlie Gallo of Mansfield, CT rode in on his 1929 Harley-Davidson JD and parked next to a 1924 Ace owned by Dan Emerson of Woodstock, CT. There are old bikes and then there are old bikes, and those of Gallo and Emerson qualify for the latter category.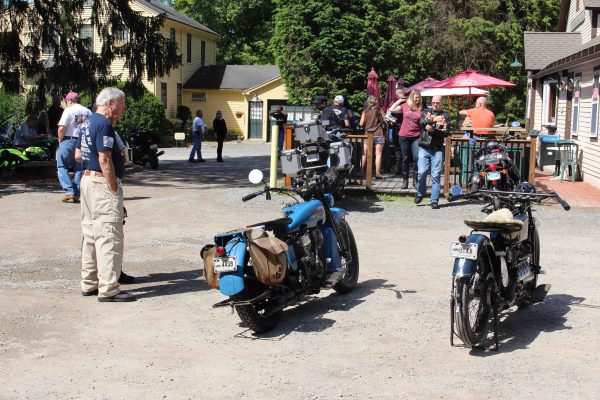 Gallo bought the JD as a basket case in 1988 and spent two years getting it running, with the engine being later rebuilt a second time. It has a 74-cubic-inch power plant with three-speed transmission, foot clutch and hand shifter.
"It's been a good runner," said Gallo. "Mechanically, it's very sound."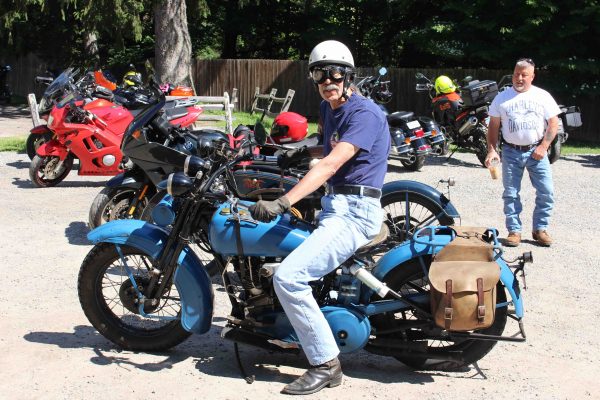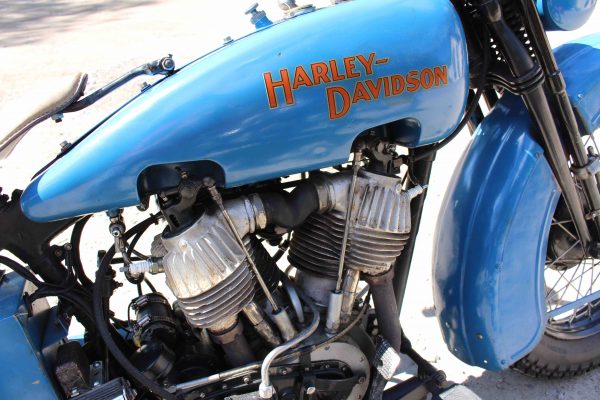 With exposed rockers and push rods, it certainly looks its age. "I ride it quite a bit. For non-highway miles, it's great," he said, reporting that the JD can cruise at 50 to 55 miles per hours but that at 60 "it's not pleased with that."
After leaving the Vanilla Bean, Gallo rode over to Thompson Speedway Motorsports Park for the Thompson Vintage Motorcycle Classic and even took a parade lap on the track.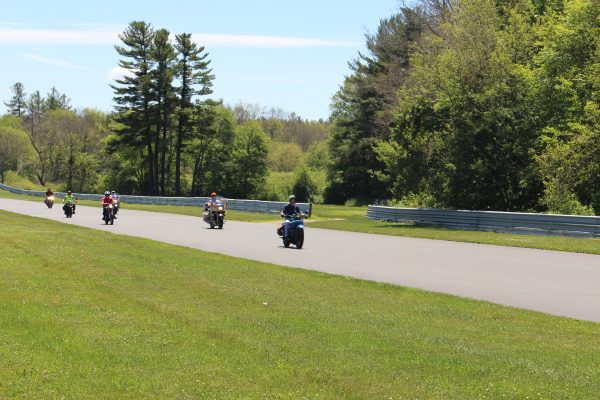 Emerson, meanwhile, started restoring his Ace about a year ago and plans to ride it in the 2018 Motorcycle Cannonball from Portland, ME to Portland, OR. He has participated in the event previously, riding a 1936 Harley-Davidson EL in 2014 and a 1925 Henderson Deluxe in 2012.
Emerson bought the Ace from a guy in Maryland. "He was kind of a recluse. He didn't want to deal with people," he said.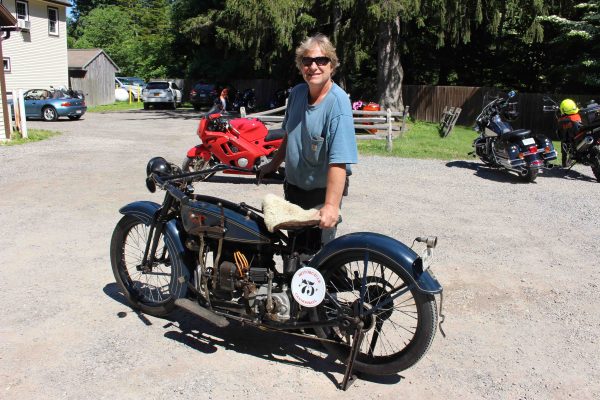 To get the Ace back on the road, Emerson said "a lot of parts had to be made." He added that he's put "quite a few" miles on it. "I ride it a lot," he reported.
The Ace motorcycle brand was based in Philadelphia between 1919 and 1924. The company founded by William G. Henderson, who developed the Henderson brand, which he sold to Ignaz Schwin's Excelsior company. Ace ceased operations in 1924 and the name, rights and facilities were sold at least twice before eventually being bought by Indian in 1927.
– By Bud Wilkinson