SOUTH BERWICK, ME – Reclusive author Robert M. Pirsig, who wrote the 1974 best-seller "Zen and the Art of Motorcycle Maintenance: An Inquiry into Values," died at his home here on Monday. He was 88. Pirsig had lived in the York County community for the past 30 years.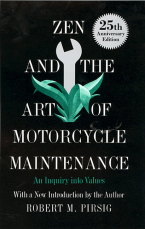 "Zen and the Art of Motorcycle Maintenance" was rejected by 121 publishing houses before being accepted. Critically-acclaimed, it sold 50,000 copies in three months and five million copies over the past four decades. It has been translated into at least 27 languages.
The book recounts a 1968 motorcycle trip that Pirsig took through the Northwest with his 11-year-old son, Chris, along with two friends.
HarperCollins Publishers' website describes it as detailing "a summer junket that confronts mortal truths on the journey of life. As the miles pass, the mind expands, and the narrator's tale covers many topics, from motorcycle maintenance itself through a search for how to live, an inquiry into 'what is best,' and the creation of a philosophical system reconciling science, religion, and humanism."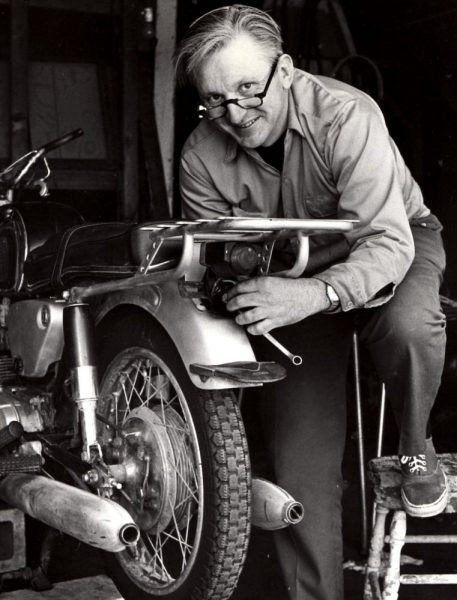 The "Portland Press Herald" has an obit here. The "Los Angeles Times" also has an obit here.
Pirsig was born in Minneapolis on Sept. 6, 1928, the son of a University of Minnesota law professor. He graduated from the University of Minnesota in 1950 with a degree in philosophy. Pirsig is survived by his wife, two children and three grandchildren. A private memorial service is planned.