LITCHFIELD, CT – It's a crazy annual fund-raiser known as the Possum Queen Festival & Auction. Staged here every New Year's Day, it raises money for families facing medical hardships.
Describing the Possum Queen isn't easy. Adults, many presumably hung over from New Year's Eve, dress up in outrageous costumes, perform skits and try to get spectators to cough up cash for a good cause.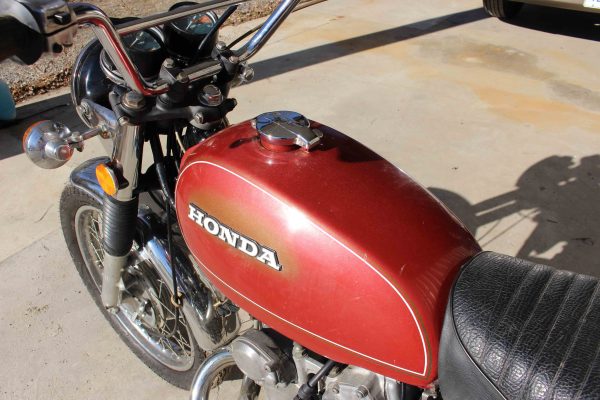 A few years ago, Possum Queen supporters Brian O'Neil and Jeff Crampton resurrected an old motorcycle for the auction part of the event. Crampton used to work as a Honda mechanic in his younger years, and he got a 1965 Honda C110 running and ready to be bid on.
On New Year's Day 2015, it sold for $2,575 – far surpassing the $1,000 reserve and outpacing the then-NADA book value of $2,420 in excellent shape.
In 2016, the advance sales of a 1977 Honda GL1000 Gold Wing and two Montesa basket cases, all donated, brought $750. No motorcycles were available for New Year's Day in 2017 or this year, but there's one ready to go in three weeks.
It's a 1972 Honda CL450 that Crampton revived as well. He's hoping it brings somewhere from $2,500 to $3,000. NADA value on the scrambler model is $4,615 in excellent shape, $2,575 in very good shape, and $1,515 in good shape.
Crampton talks about the bike and shows off just how well it runs in the accompanying video:
The Possum Queen Festival & Auction begins at noon on Jan. 1 at the Litchfield Inn on Route 202 west of downtown. There is no admission charge. Food and drink are plentiful. There's also a silent auction. Anyone interested in the bike or simply looking for fun is welcome to attend.
Here are some close-up pics of the Honda CL450: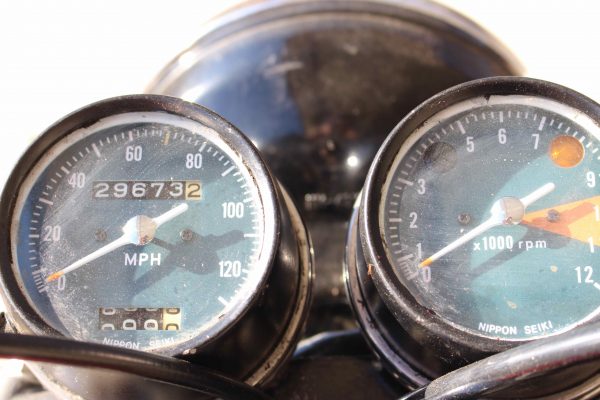 – By Bud Wilkinson