WILMINGTON, VT – It's no exaggeration to say that Dot's Restaurant is the diner too beloved to close. It could have easily stayed shuttered after Tropical Storm Irene came through in late August 2011 and caused the Deerfield River (which runs through downtown) to overflow.
Dot's sits above of the river on Route 9, which meanders between Bennington to the west and Brattleboro to the east, and just west of the intersection with north-south Route 100. "The New York Times" later reported that the water rose eight feet in 15 minutes when Irene struck; Dot's was pushed off its foundation and its walls fell.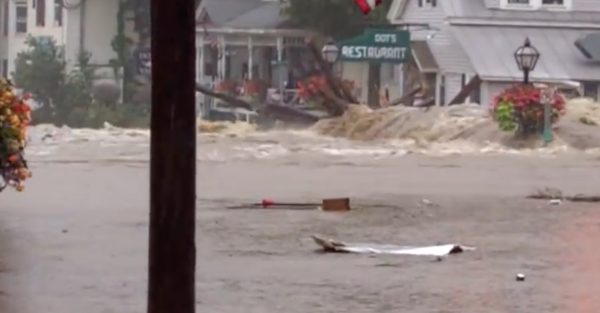 The saga of how Dot's was rebuilt was fodder for a story in "The New York Times" in December 2013 when the eatery reopened. It has now been five years and its resurrection has become part of its lore. Indeed, when meeting a friend there for lunch on Sunday, the first words out of his mouth touched upon Dot's flirtation with closure.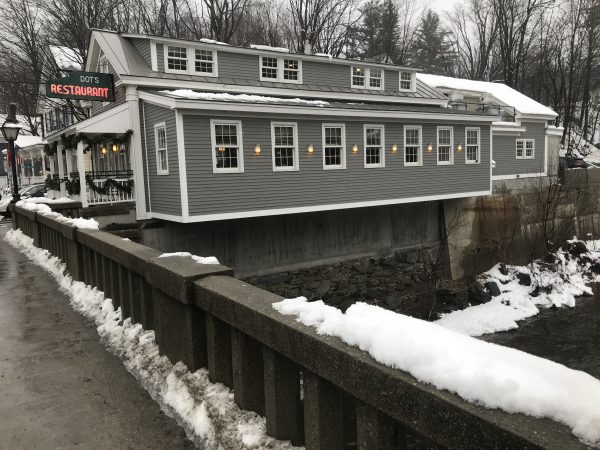 What's immediately evident about Dot's upon entering is the fact that it's a gathering spot; equally enjoyed by locals and those passing through. While there's a stamp-size parking lot in the rear, most folks park on the street.
The hostess who greeted us didn't differentiate as to our places of origin. One person in our party was a native Vermonter while the other two were flat-landers. When seats at the counter opened up, she gave us the option of chowing down immediately or waiting for a table.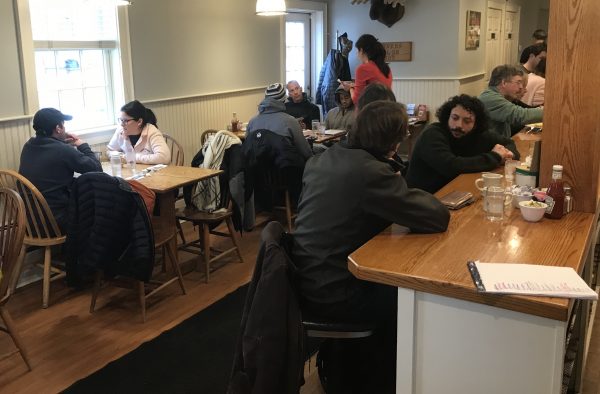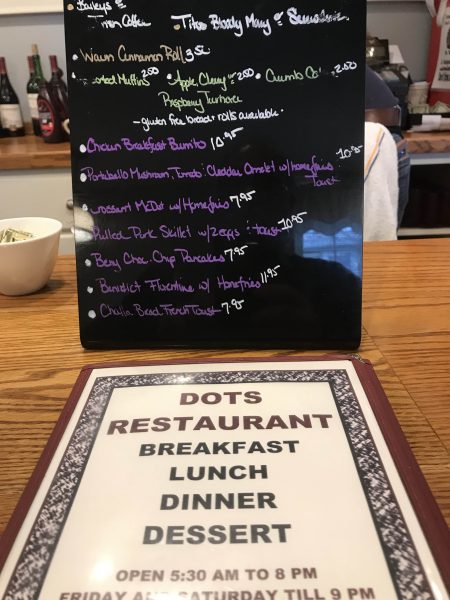 We opted for the counter and quickly perused the large menu, which was supplemented with specials. No way were we going to go hungry. We placed our orders for eggs benedict, an omelet, and a rueben with a cup of chili to start. The chili never arrived but the sandwich was so sizable and the accompanying fries so plentiful that it's a good thing it didn't.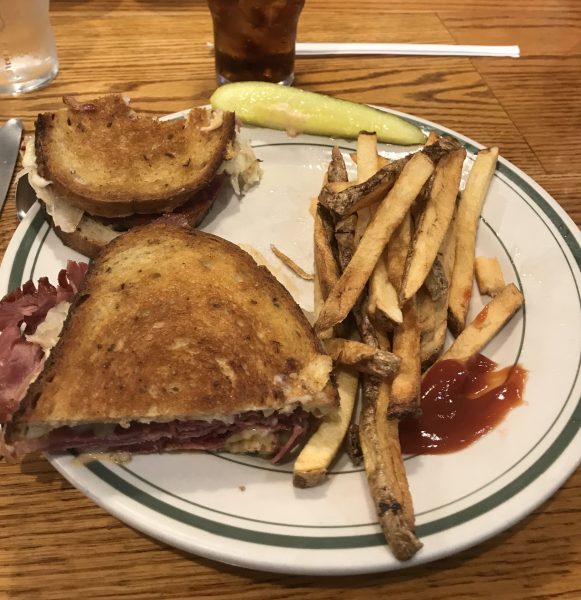 Never let it be said that Dot's is stingy when it comes to portion size, and all three of our orders were tasty. The waitress was attentive, too, and while there were others waiting to be seated, we never felt rushed.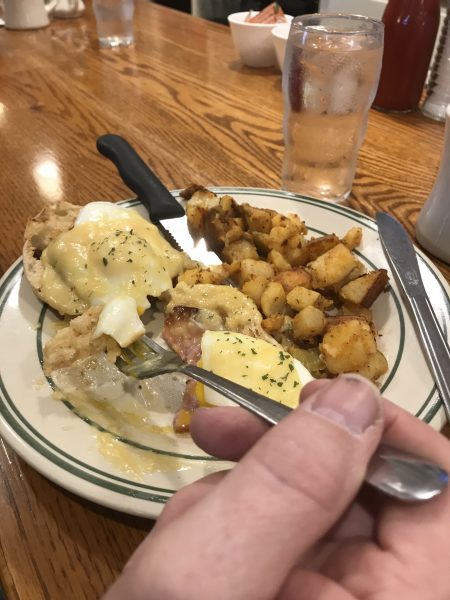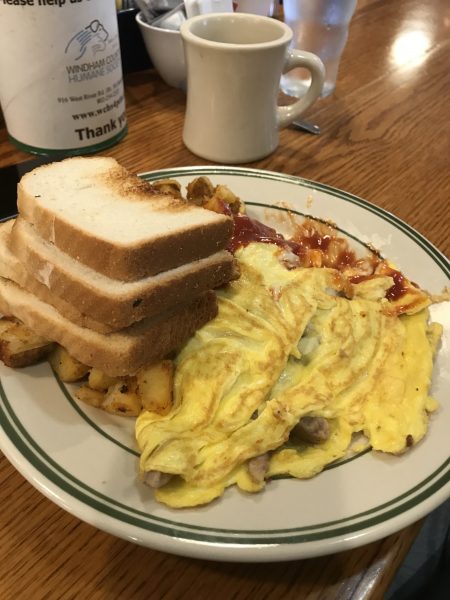 Having not researched Dot's location before leaving home, I wondered if I'd have to search when coming upon Wilmington. The neon sign out front was impossible to miss and the experience of dining there hard to beat. Were it not for the rain that was falling on Sunday and an appointment a short way west on Route 9, an urge to explore downtown would have likely surfaced.
That story in "The New York Times" five years ago noted how other shop owners noticed how much of a draw Dot's is to downtown when it was closed for two years of reconstruction. Having now visited, it's easy to see why.
– By Bud Wilkinson