THOMASTON, CT – Tom Ordway of Thomaston wasn't expecting to buy a Norton when he went shopping for a motorcycle in 1975. "I went to a Harley dealer to buy a Sportster – all my buddies had Sportsters – and this was parked over on the side," he recalled,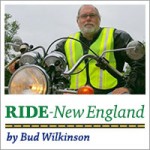 referring to the 1973 Norton Roadster that he was in the process of getting reacquainted with recently.
Ordway was living in Southington at the time and visited D & J Harley-Davidson in Watertown. "I fell in love with it. I paid $1,900," he said. Three days later, the then-18-year-old Ordway rode the Norton to his high school graduation.
"It was my only vehicle until I got married," which happened in 1979 when he married his wife, Cathy.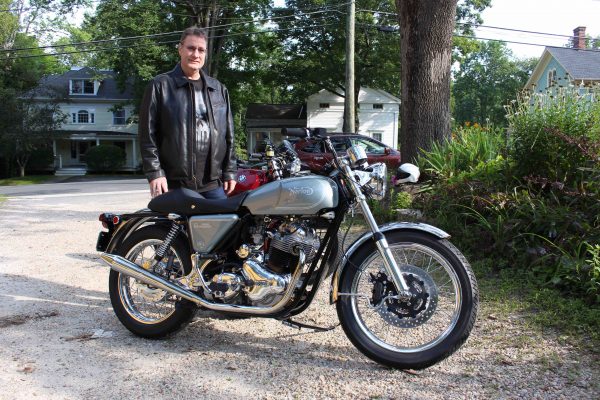 Over the years, he rode the British-made Norton to Maine, Virginia and Maryland, experiencing blowouts and breakdowns, including having the bike give out on him on the Tappan Zee Bridge in New York and on the Massachusetts Turnpike.
A wire on the bike's stator came loose on the Tappan Zee Bridge and he was able to do a roadside repair. On the Mass Pike, he blew a rear tire at 65 miles per hour. Ordway recalled being able to ease the Norton to the side of the road where there was a road construction crew. They watched the bike as he jumped the fence and found a guy who was able to patch the tube.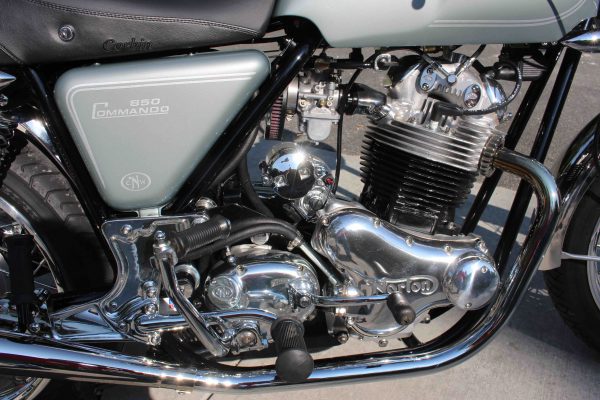 "I kept it up, kept using it. Then I parked it in the late '80s," said Ordway, who was sipping a Sunday morning Coke at Toymakers Cafe in Falls Village. "I've always kept it registered and always kept it insured."
It would get ridden periodically and was partially restored in 2002. Two years ago, Ordway sent it to Colorado Norton Works in Dolores, Colo. to be done over from fender tip to fender tip, a project that cost "a lot" and took 18 months. He didn't disclose the actual cost of the renovation, but the company's website pegs a "complete custom rebuild" at $32,945.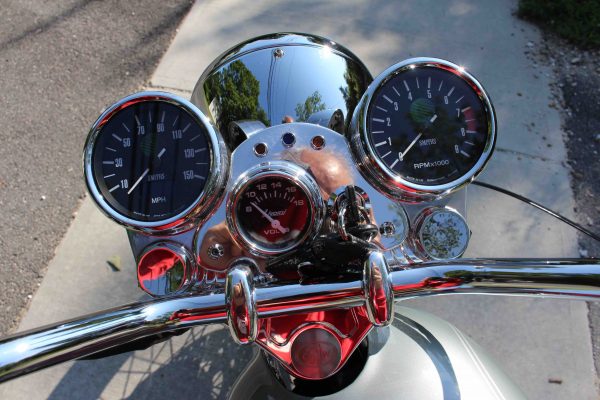 "It was in pretty good shape. It was getting spark to it," he said of the bike's condition when sent to Colorado. The price tag of the redo was never the issue, though. "It really wasn't about that, it was about it was my original vehicle," Ordway said of the rebuilt.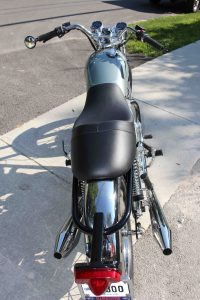 Originally black, the Norton is now a rich gray color and is badged as an 850 Commando. It looks slimmer and sleeker than many Nortons of its vintage. It was returned in June after getting the 828cc engine rebuilt, a new electrical system, new lights, new paint and new cafe-style seat. It also received an electric starter, a feature Norton didn't begin offering until the 1975 model year. Two years later, Norton went out of business.
The Norton looks so good that a suggestion that it would make a nice living room display didn't get dismissed by Ordway. "Yes, but my wife wouldn't let me," he said. Why the color change? "It's a snow gray, Aston Martin color. That's a color I really like."
Ordway said it would be "hard to say" how many total miles are on the Norton, but he has put 200 miles on it since getting it back. "The ride up here was absolutely beautiful. I'm breaking it in right now," he said, reporting that it's "like a dream" to be back on it.
Ordway also has a second Norton, another 1973 model, that used to belong to his late brother Mike. "He sold it to a friend of ours and he hit a bridge," Ordway said, reporting that the friend brought the damaged bike to him to repair and later parted with it for a mere $500. "It's in my workshop all set up," he said. The goal is to eventually put it back on the road for his nephew, Adam, a U.S. Army veteran who served two tours in Afghanistan.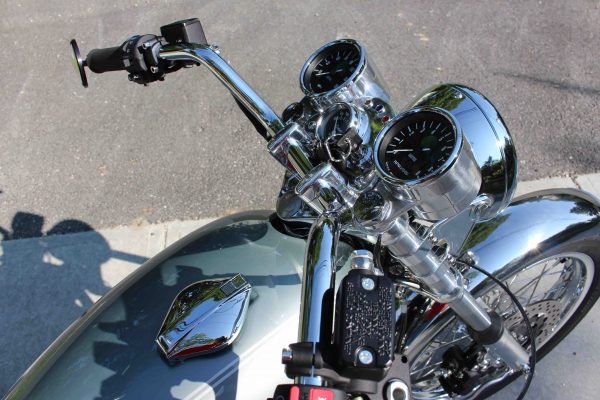 For now, though, he's once again enjoying riding the Norton that he's owned for 42 years, and it's the only motorcycle that he's ever owned, although his has ridden dirt bikes owned by friends. He's being a bit more responsible with it than he was in his younger days.
"I did carry dynamite on it one time," he recalled, explaining that he was building a cabin in Maine and hit ledge in the process of digging a well. Because dynamite and the blasting caps used to detonate it must be stored and transported separately, the caps were driven to the site while the dynamite was toted by a friend riding pillion behind him on the Norton.
Wasn't that dangerous? "You're kind of young and dumb and you don't think about things like that," Ordway said.
With the 1973 Norton back running, Ordway has no plans to part with it. "I don't think so. I've had it a long time," he said.