MIDDLETOWN, CT – After three hours of pounding the pavement, admiring the thousands of motorcycles and chatting with friends amidst the din of exhaust pipes and loud live music at Middletown Motorcycle Mania on Wednesday evening, it was necessary to escape the roar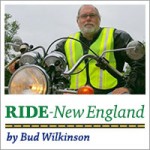 and find a quiet spot to rehydrate, refuel and regain my hearing.
To accomplish this meant getting away from eatery-lined Main Street where most of the restaurants were packed with riders. Fortunately, having earlier parked my pickup in a municipal lot a block to the east, I'd dropped into Celtic Cavern seeking change to feed into the automatic ticket dispenser. A quick glance of the pub revealed the low profile place to be cozy and inviting, so I beelined back.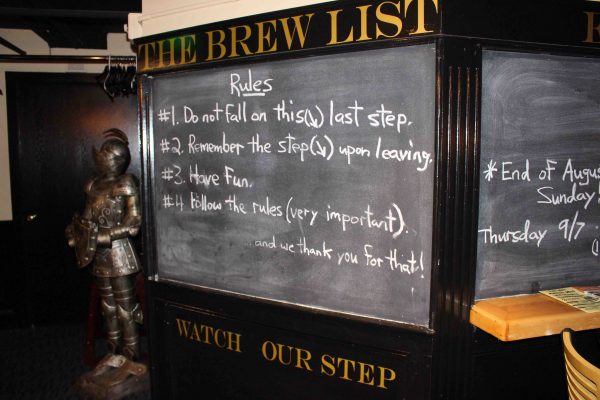 "Dropped into" is the appropriate term for getting to Celtic Cavern because it's down one flight of stairs (plus one unexpected additional step) from street level. The basement location was just the kind of welcoming bunker that was required to recharge. I was greeted promptly and shown a table in a nearby corner – at my request – where I could decompress.
A friendly, knowledgable server quickly filled me in on the draft beer choices, steering me to a refreshing dark Abtsolution from Belgian brewer De Proefbrouwerji (in collaboration with Wisconsin brewer New Glarus) that amply suited my malt-head tastes.
She also convinced me to try a sausage, lentil and baby spinach soup topped with parmesan cheese as a warm-up to a meat loaf and asparagus entree (hold the potatoes). For, you see, Celtic Cavern isn't simply an Irish pub, it's gastropub designed to offer much more than simple, predictable pub fare.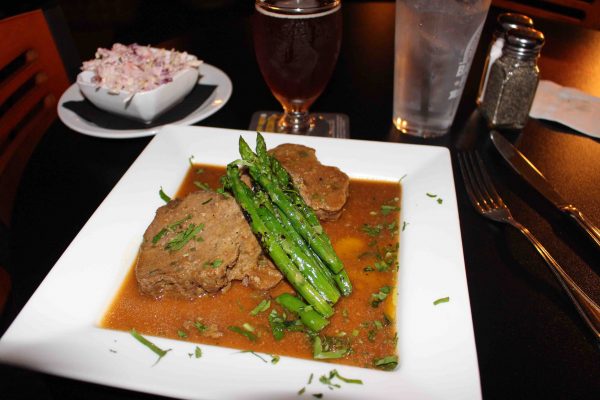 Delivering the rich and mildly spicy soup to my high-top table was chef Bill Nemecek, one of Celtic Cavern's three owners. We got to talking and the story behind the pub spilled out. It was started three years ago by Scott Brown, who brought in Nemecek and Brandon Warren two years ago. Nemecek controls the kitchen and Warren is the resident beer expert. Together, they repositioned the pub; taking it a tad more upscale.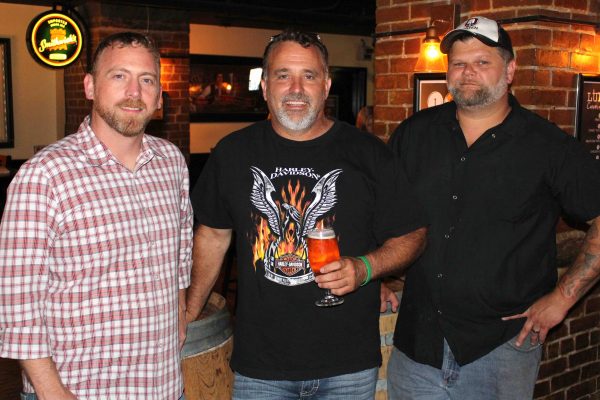 "It's comfortable, it's relaxed. We wanted to focus more on food and appeal to a broader base. The easiest way to broaden your base is to appeal to a broader palate," said Nemecek. "We can appeal to people with food specials and higher quality." For example, Wednesday night's special is the meat loaf, while Friday night it's lobster sliders. Steaks are a specialty and the scallops are the size of bowling balls (or almost).
"Our specialty here is service, food and drink," said Nemecek, reporting that there are 18 taps that dispense a broad variety of  brews. "We always have two Stubborn Beauties." (Stubborn Beauty is a craft brewery in Middletown.)
"The draft list is always really, really exciting. It's a really good mix," Warren added. The Abtsolution that I tried was a limited production brew and proved especially tasty – all thanks to the knowledge of the server – if a bit pricey at $12 a glass (NOT a pint).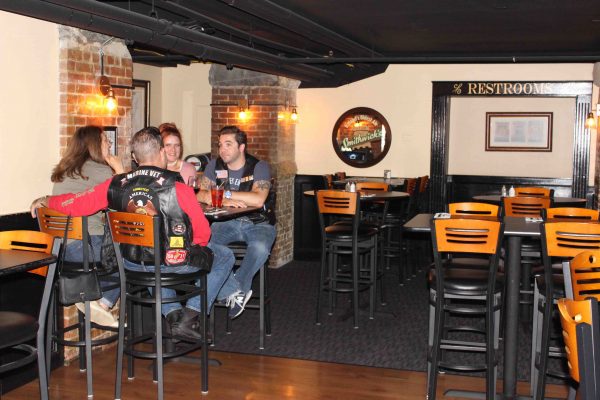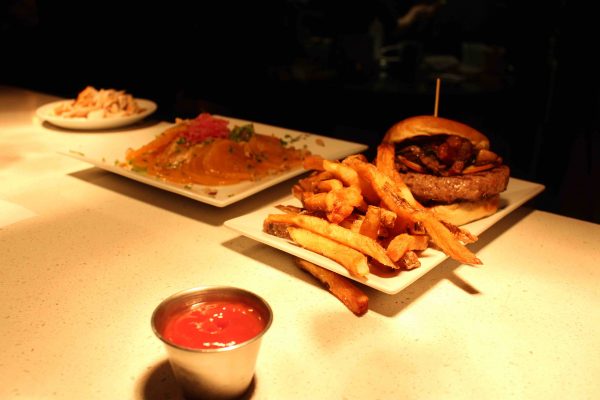 Actually, the entire meal was tasty. The total tab not including tax and tip came to $46.33 – $24 for beer, $6 for the soup and $15 for the meat loaf. My lone beef about Celtic Cavern is not being forewarned of the price of the beer. I love trying new brews, but not at $12 a glass.
Celtic Cavern is planning a German Week in October (9-14) with schnitzel, spaetzle and numerous German beers, and I'm already planning on going back. Just need to remember to make a reservation.
Celtic Cavern is located at 45 Melilli Plaza (in the rear of the Main Street Market). The muni parking lot is just outside the door. Just watch that last step upon entering.