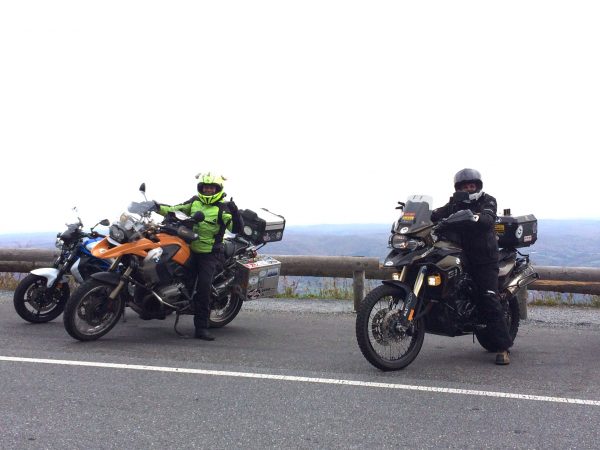 Every now and again the planets align to bring special people together to share an amazing autumn day in New England out riding. A couple weekends ago, I had the pleasure of joining Minna Case from West Dover, VT and Leslie Sofarelli from Bloomfield, CT for just such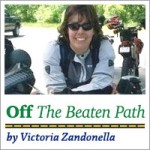 an experience – first, breakfast at Toymakers Café in Falls Village, CT and then a fall foliage ride up to scenic Mt. Greylock, the highest point in Massachusetts in North Adams.
Spending the day with these two riding inspirations and motorcycle bloggers was a very special experience for me as I was able to learn the underpinnings of what drives each of them within their respective lives to accomplish all they have in the world of two wheels. Both are humble, but are very goal-oriented role models whose passion and enthusiasm for the sport is utterly contagious.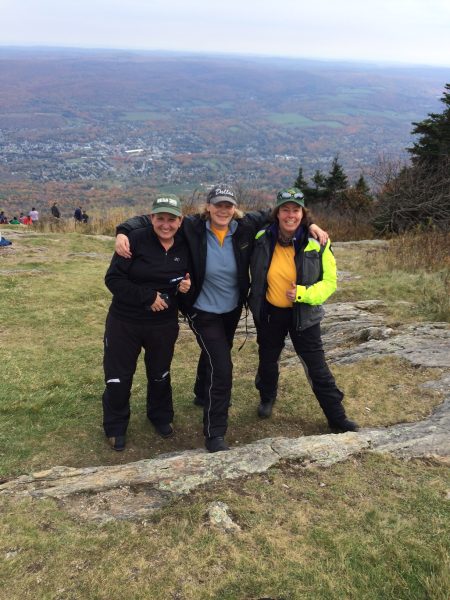 These ladies are not your ordinary garden variety female riders. Their individual accomplishments outnumber the vast majority of adventure and long distance riders of either gender. They both have gone the distance in proving the capabilities of women to excel within the sport. These ladies, by their example, have broken down so many barriers, real or perceived, for women riders today. Both have shared their adventures via their respective blogs and on several online forums to help inspire others to take on new adventures on two wheels.
So, let's roll out their resumes: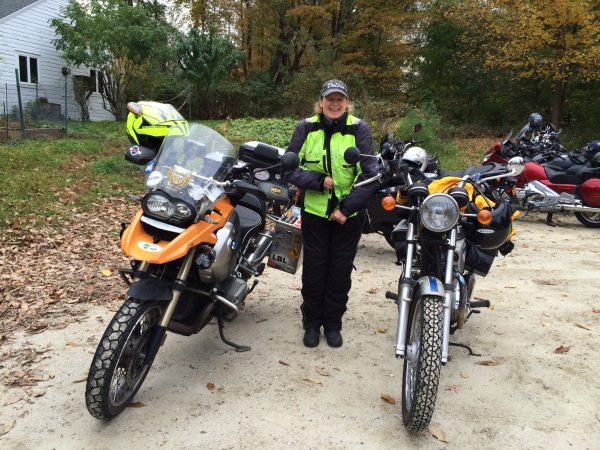 Minna Case:
Began her serious riding career in 2003
Currently rides a 2008 BMW R 1200 GS
Has logged over 100K miles on BMW motorcycles
Started her long distance riding career in 2013, successfully completing 21 IBA events
10 Saddle Sore 1000s -SS1k (1000 miles within 24 hours)
1 Tour of Honor SS1k Extreme (all 7 sites in NY state in less than 24 hours)
2 SS2k (at least 2,000 miles in less than 48 hours)
1 SS2k extreme (at least 2,000 miles in less than 36 hours)
1 SS3k (at least 3,000 miles in less than 72 hours)
1 50cc extreme – under 50 hours (NY to CA the hard way) Time 46:46
1 Bun Burner (at least 1,500 miles within 36 hours)
2 Bun Burner Gold (at least 1,500 miles within 24 hours)
Great Lakes 100 (around all 5 great lakes within 100 hours – completed 68 hours round trip.
National Parks Tour – Master Award. Visit a minimum of 50 national parks, monuments, historic sites in at least 25 states within 1 year.
Is employed in the property management field.

Leslie Sofarelli
Leslie Sofarelli:
Began riding at 4 years old – first bike a Honda 50cc
Currently rides a 2013 BMW F800gs
Has logged over 120,000 miles since 2010
Toured Alaska in 2011, sponsored by Triumph on a Tiger XC – ADV Rider Thread
Completed two solo cross-continent rides (2014 – Vancouver to New York and 2015 – Vancouver to Florida)
Back in the saddle after a significant 'off' related injury in 2015 which sidelined her for nearly a year
Dual Canadian/US citizen, recently moved to central Connecticut from Long Island, NY
A social worker in the medical field focused in the area of organ donation
In the last several years many forums have popped up online to help bring together those who share a passion for all facets of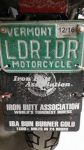 motorcycling. I came to know both Minna and Leslie via the on-line forum Women Adventure Riders (WAR). And just this year I was able to finally meet and ride with these two amazing ladies. Minna accompanied me as my mentor and coach during my June 2016 IBA Saddle Sore 1000 bid. I attribute much of my success to her gentle guidance through the day, keeping me focused and safe during my IBA odyssey.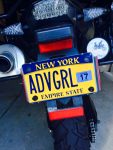 I got the opportunity to meet Leslie for the first time for our Toymakers breakfast and Mt. Greylock run – one of her first major rides since coming back after her 2015 injury. Prior to connecting with Leslie, I closely followed her 2011 Alaska adventure on her ADV Rider forum thread. Leslie recently moved to CT from Long Island, NY and is enjoying being closer to New England's adventure terrain.
What an awesome day on two wheels with Minna and Leslie – thanks to you both for your inspiration. I look forward to sharing many more riding adventures with these two amazing women in the future.