MONSON, MA – The showdown over the shutdown of hillclimbs staged by the Quaboag Riders Motorcycle Club is now getting national attention. The Ohio-based American Motorcyclist Association is throwing its weight behind the club's effort to get the town to relent and allow hillclimb races that date back to 1945 to continue.
"We definitely will be submitting some written support to the ZBA. It will be fairly short and to the point," Peter Stockus tells RIDE-CT & RIDE-NewEngland. He's the AMA's government relations manager for off-highway issues, the organization's lobbyist in Washington, D.C.
"It will be fairly short and to the point," said Stockus of the AMA's communique to the town.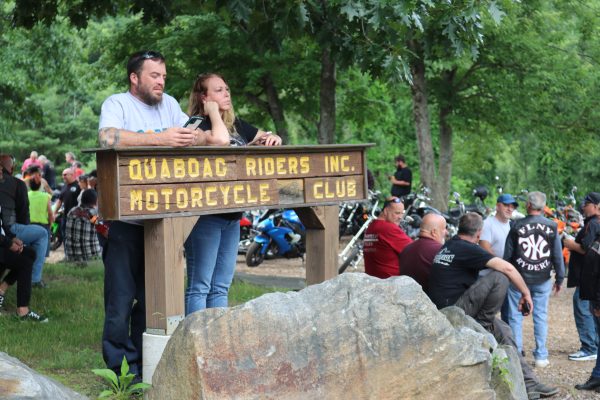 A rescheduled hearing by the town's Zoning Board of Appeals is set for 7 p.m. July 14 at Memorial Hall, 198 Main Street. It may determine the fate of a cease and desist order issued back in March that has prevented the Quaboag Riders from holding hillclimbs this year.
A hearing was originally scheduled for June 23, but a crowd of motorcyclists protesting the town's hillclimb prohibition forced a postponement as the state's opening meeting law requires all interested parties be admitted, and there were too many riders to fit into the hearing room.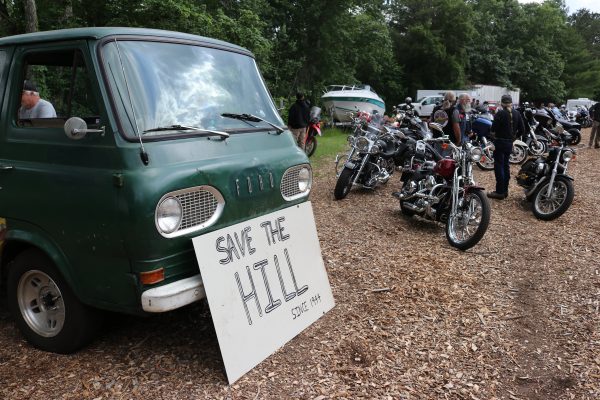 According to Stockus, the AMA has been in regular contact with the Quaboag Riders' hierarchy. "They are taking all the appropriate steps," he said. "I am definitely optimistic about how July 14 is going to go."
Stockus added that while the AMA routinely "helps on a lot of these local fights," it won't be sending anyone to the meeting and that it often defers "to feet on the ground."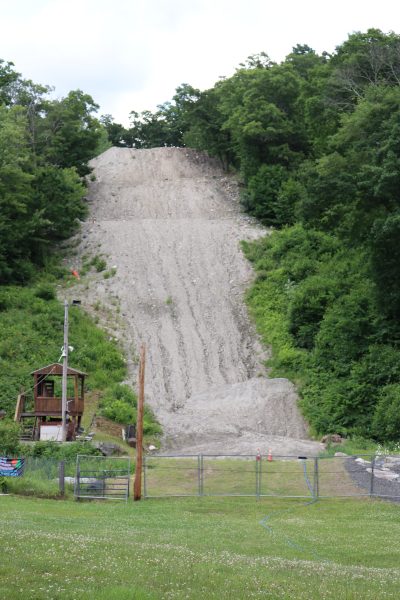 The town contends that the Quaboag Riders have violated ordinances regarding the height of the hillclimb track and the bringing in or removal of landfill. The club refutes both contentions. The town has also said that complaints alleging that riders using trails at the club's 80-acre facility have trespassed on private property.
The Quaboag Riders Motorcycle Club was founded in 1944, primarily by World War II veterans who worked at the Indian motorcycle factory in Springfield. Hillclimbs began in 1945. The club contends that not only has it not violated any rules, its hill is grandfathered from current rules as it opened long before such rules existed.
The new hearing location at Memorial Hall will hold more than 200 people. Rumors surfaced this week that an even larger place of assembly was being sought because of the crowd that's anticipated on July 14. The town clerk's office said today that Memorial Hall will be the site of the hearing.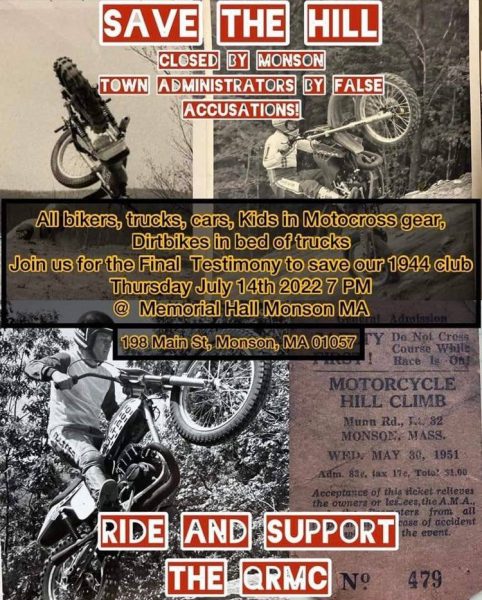 Hello! If you enjoyed this story, please share it with other riders by clicking on the social media buttons below.