LAKE GEORGE, NY – In cautionary move and in hopes that by delaying that perhaps COVID-19 will be in vigorous retreat, Americade announced this afternoon that the 2021 gathering will shift dates from early June until late September.
​"We want to make 100% sure that a 2021 Americade will happen, but we're not confident an event of this size will be permissible in June," said Americade director Christian Dutcher in a press release announcing the change.

"(M)oving it to September gives us a very high likelihood of it happening. And September is also a perfect time of year for riding, with mild temperatures, no rain, and foliage season beginning. It should be beautiful."
The 38th annual Americade had been scheduled to be held here June 7 through 12. It will now be staged Sept. 21 through 25. Dutcher believes the additional three months should help ensure the event comes off.
Americade was canceled last year because of the COVID-19 pandemic.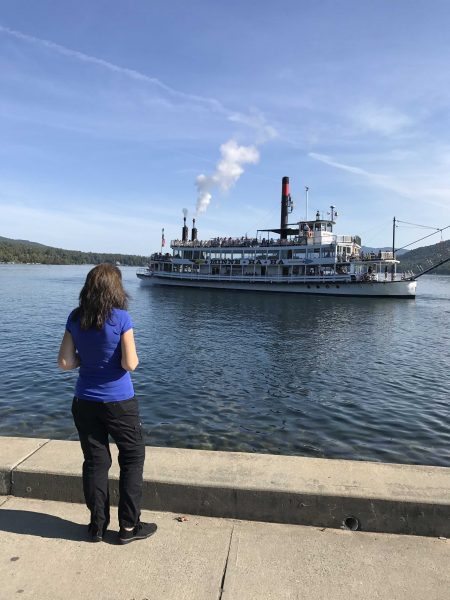 "We're very lucky to have found a 2021 date that works for the community and for the motorcycle industry," said Dutcher. "I feared we may have to cancel until Americade 2022, but miraculously we are able to slide it into September."​
Americade's normal June dates usher in the summer tourist season for local merchants. The shift to fall may help fuel attendance because of the foliage and likewise help businesses.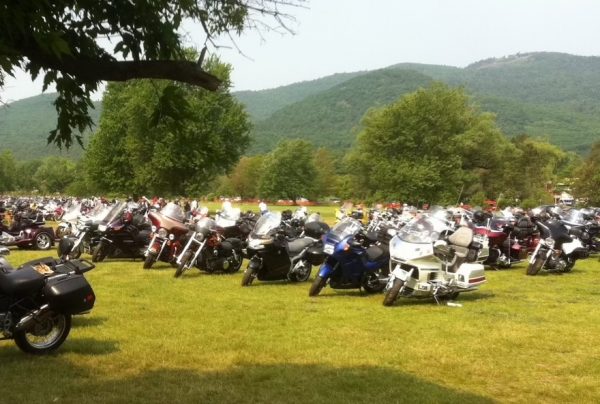 In making the move to September, Americade had to take into account the needs and availability of the event's motorcycle industry partners and vendors as well as the attractiveness of the revised dates to potential attendees and local businesses.
Another consideration was to make sure that Americade wouldn't conflict with other motorcycle events.
(Photos of Americade by Steve Smith)
Hello! If you found this story to be useful, please share it with other riders by clicking on the social media buttons below.