Time for another installment of "If You Had Asked Me, I Would Have Told You," the column that updates recent stories and contains fresh ones (items that maybe aren't sufficient to justify a full post), along with a smattering of opinion.
Before getting to the news, though, a question: Why does the Washington D.C. police department have so many sidecar rigs?
Coverage of yesterday's inauguration showed loads of cops on motorcycles leading the parade, and attached were sidecars. What's the reason the P.D. has so many? Simply for escort duties or something else? May have to call the department's public information officer.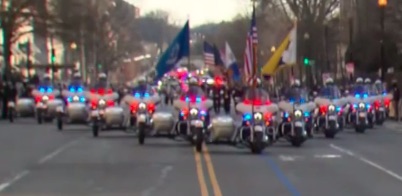 Moving on to the news and opinion:
"If You Had Asked Me, I Would Have Told You…"
That Ridership In CT Dropped In 2020
The popularity of motorcycling dipped again in Connecticut in 2020. Fresh data from the state Department of Motor Vehicles show 83,317 registered motorcycles, a drop of 2,781 from a year ago and a drop of 9,776 from five years ago.
As recently as 2018, there were more than 90,000 registered motorcycles in the state. Part of the reason for the decline can be traced to aging riders giving up the recreation and not being replaced by younger ones.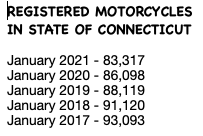 That MotoFIT In Danbury Is Up For Sale
…or at least the dealership's property at 10 Mill Plain Road is. A real estate listing has an asking price of $895,000 for the .21-acre parcel, with a 2,160-square-foot building.
MotoFIT is a Ducati, KTM, Husqvarna and Kymco dealer. The fine print in the ad says that owner Michael O'Mahoney seeks "an investment buyer for the property under a sale/leaseback arrangement."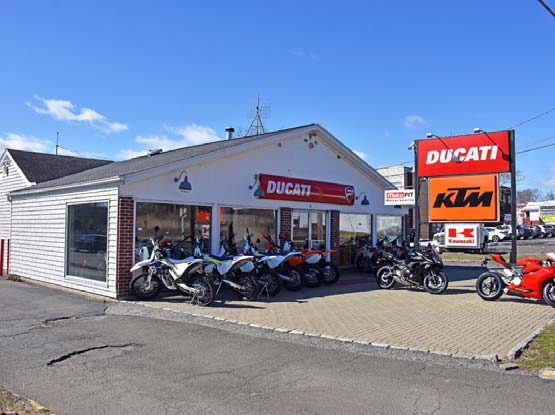 "If You Had Asked Me, I Would Have Told You…"
That Max BMW's Move To New Milford Is Progressing
The parts and service departments will open in the new location at 493 Danbury Road (Route 7) in New Milford, CT on Monday.
However, two other tenants won't be vacating the property until the end of February, so the showroom won't be opening until March after renovations are completed.
Max BMW has been five miles south in Brookfield for 10 years. Sales are now being handled out of Max BMW in South Windsor, CT.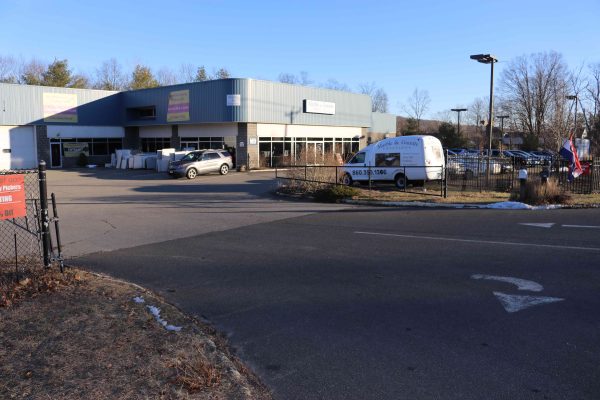 That "Recipes For A Good Ride" Is Selling Nicely…
With little publicity outside of here and some social media posts, "Recipes for a Good Ride – The Toymakers Cafe Cookery Book" is selling well, with more than 150 copies sold to date.
More than 150 copies of the cookbook that combines recipes and rider profiles have been sold in three weeks. To order one, email annbidou@yahoo.com.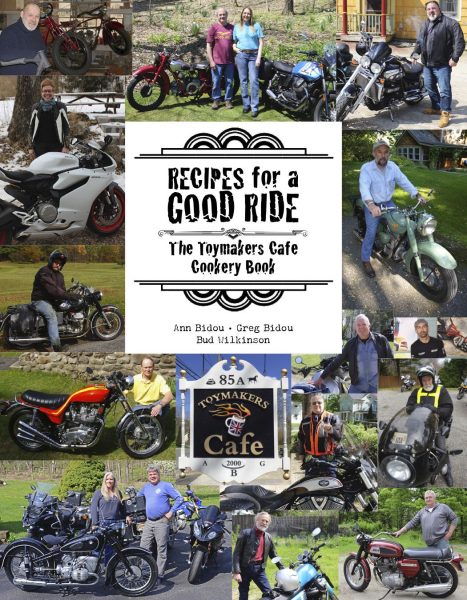 "If You Had Asked Me, I Would Have Told You…"
That A Clearance Sale Is Planned For Lynde Motorsports
Parts and other items will be dispersed at the former Lynde Motorsports at 79 Flat Street in Brattleboro, VT from 9 a.m. to 2 p.m. Saturday.
Late owner Stanley Lynde was seriously injured in a motorcycle crash on Sept. 25, 2017 on Route 5 in Bellows Falls and later died. COVID-19 safety measures, including a mask requirement and social distancing, will be strictly enforced.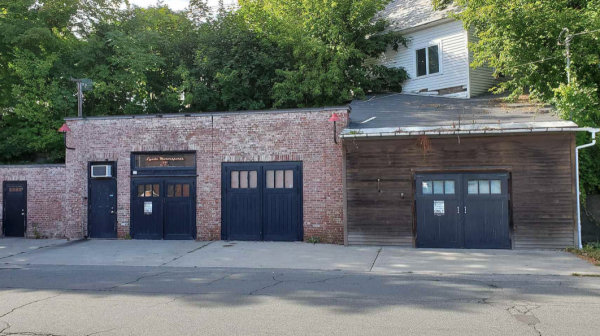 That Audrain Museum Plans Motorcycle History Event
The Audrain Automobile Museum in Newport, RI plans to celebrate the development of two-wheeled vehicles with a streaming event via Zoom the evening of Jan. 28.
"The Best on 2 Wheels: Motorcycles and Bicycles 1885-1995" will feature as panelists Somer Hooker, Buzz Kanter and Paul Hageman. It serves as precursor to the museum's upcoming "Balance & Power: The World of Two Wheels 1885 – 1995" exhibit that will run from Feb. 20 through May 16.
To register to watch the panel at 7 p,m. on Jan. 28, click here.
Hello! If you enjoyed this story, please share it with other riders clicking on the social media buttons below.