TORRANCE, CA – They're more apt to be seen darting around city streets than carving twisties or kicking up dust on dirt roads out in the country. With lower power and low stances, Honda's Grom and Ruckus models are designed to provide a low-cost entry point for young and shorter riders with limited finances.
Now, Honda is introducing a third "miniMOTO" to its lineup of street models with an exceptionally low price tag. The 2022 Honda Navi has an MSRP of only $1,807. How cheap is that? Well, you could purchase nearly 16 Navis for what a Honda Gold Wing Tour will cost.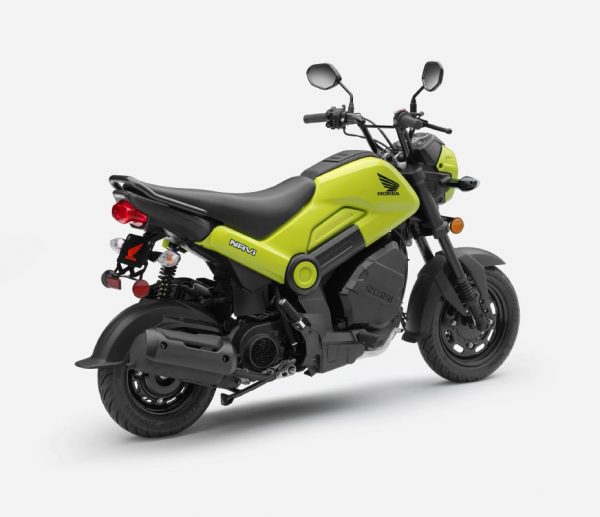 Honda says the Navi, which is due in showrooms in January, is "somewhat of a mix" between the Ruckus and Grom models. It has motorcycle styling and scooter conveniences, such as automatic transmission. The Navi is powered by a 110cc single-cylinder engine in the rear, compared to the Grom's 124cc single and Ruckus's 49cc single. Seat height is 30.1 inches.
The biggest difference, though, is price. The Grom has a base price of $3,399 while the Ruckus has a base price of $2,799., making the Navi substantially cheaper.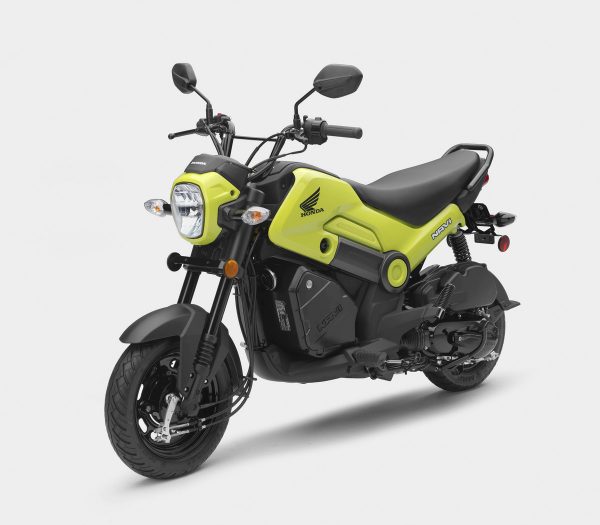 The Navi will be available in four colors – red, grasshopper green, nut brown and ranger green. Honda proclaims the new model to be "far more convenient than public transportation or carpooling." It also pitches the Navi as being perfect for riders "to discover just how enjoyable, convenient and practical motorcycling can be."
Honda claims the Navi is sufficiently powerful to carry a passenger and brags that it will get 110.3 miles per gallon. The model has a 0.9 gallon gas tank, a 50.6-inch wheelbase and weighs in at 236 pounds. It has a lockable storage pod up front, too.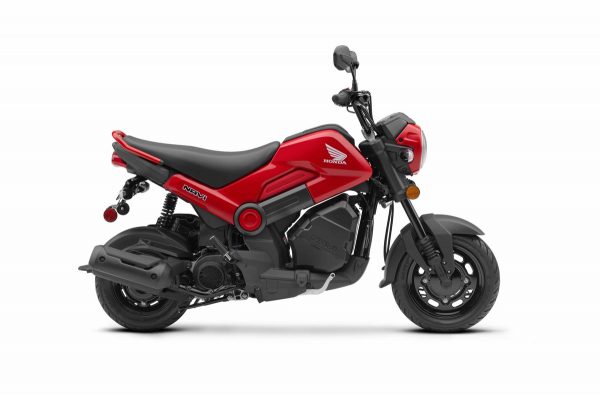 Hello! If you enjoyed this story, please share it with other riders by clicking on the social media buttons below.