Having raced in American Flat Track's Singles competition for the past five seasons, Shayna Texter-Bauman will move up to SuperTwins in 2022. She's been signed by Indian and is joining the company's three-rider "Wrecking Crew" factory team that will also include reigning champion Jared Mees and her husband, two-time champ Briar Bauman.
Texter-Bauman is the winningest rider in AFT Singles history with 19 wins. She became the first women to win an AFT Main Event in 2011. Texter-Bauman now looks to become the first woman to reach an AFT Twins or SuperTwins podium. She recorded two wins this past season in AFT Singles racing for the Red Bull KTM factory racing team.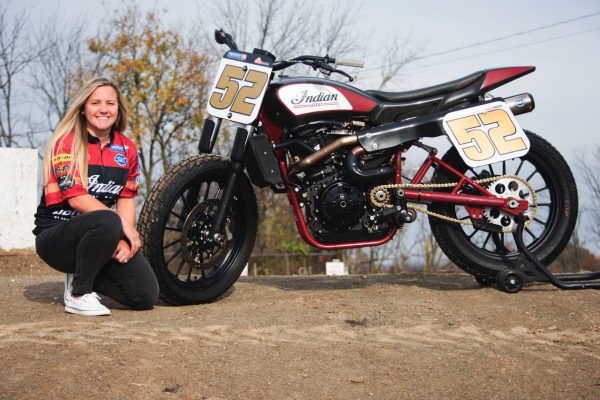 Riding for Indian, the 30-year-old Texter-Bauman's #52 will be attached to an FTR750 model.
"As a competitor – who deep down wants nothing more than to win – riding for this team, on this motorcycle, it's really a dream scenario," wrote Texter-Bauman in an Instagram post on Thursday.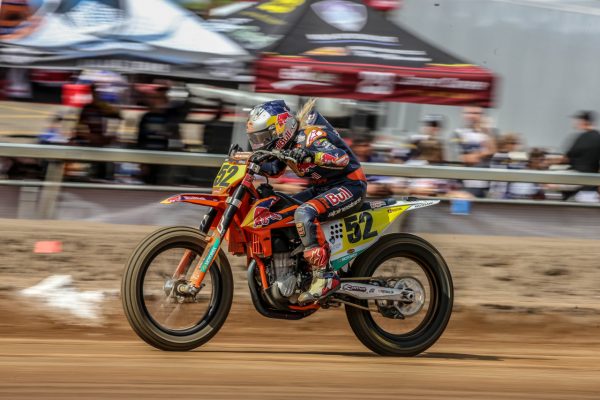 In announcing the signing of Texter-Bauman, Indian's vice president of racing, Gary Gray, said, "Shayna has no bounds that she cannot face, and we're honored to have her join our team and represent our brand."
Gray called Texter-Bauman a "truly remarkable racer with a relentless drive to succeed."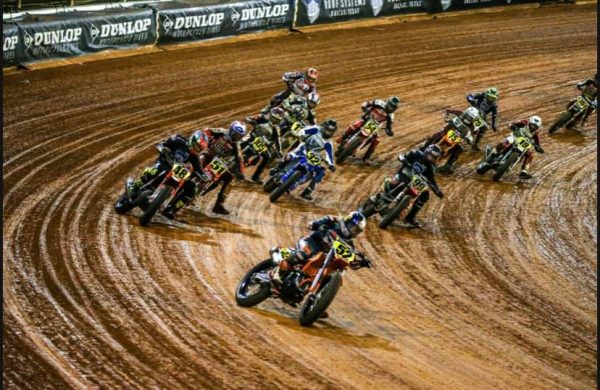 Texter-Bauman assumes the Wrecking Crew slot previously occupied by Bryan Smith, who has retired. The AFT race schedule for 2022 has not been announced, but typically begins in March.
Hello! If you enjoyed this story, please share it with other riders by clicking on the social media buttons below.