CHESHIRE, MA – Jim Hoellerich got his wish Saturday with the auctioning off of the contents of his private Museum of Vintage Trail Bikes. The auction by J. Wood & Co. was staged under a large canopy in the field beside the barn on the family farm.
More than 500 registered bidders – both on site and online – paid well more than $500,000 alone for the roughly 150 old bikes made by OSSA, Bultaco, Penton and more. Most brought in the $2,000 to $5,000 range. Models and memorabilia bearing the Yankee name did even better.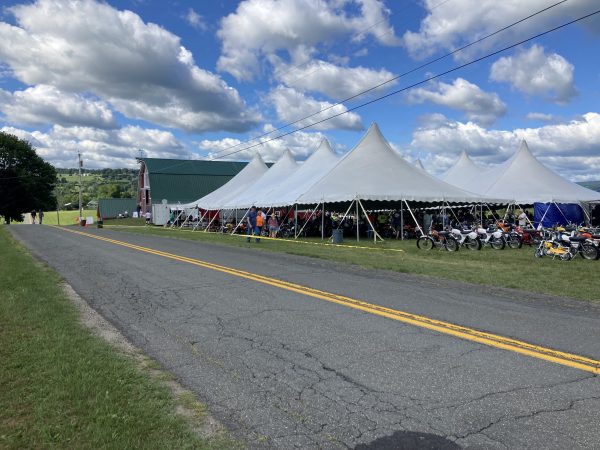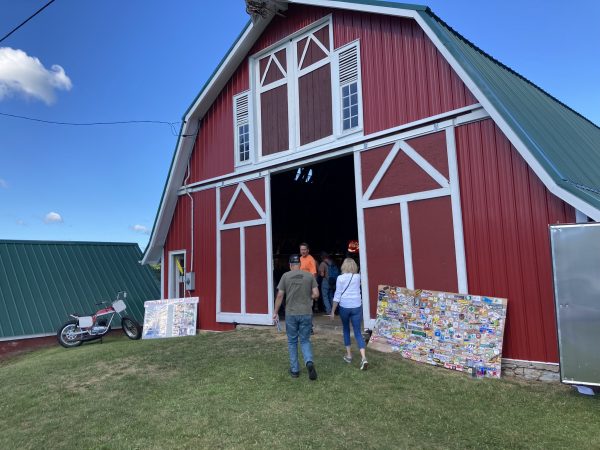 Hoellerich passed away May 22 at age 88, leaving behind the hilltop museum dedicated to dirt bikes that he operated for more than 30 years. It was filled not only with motorcycles, but signage, riding gear, parts and memorabilia. His wish was that it would be passed on to others.
"I think it's the right thing to do," said his nephew, Roger Hoellerich, who attended the auction. "Who's going to take care of these hundreds of motorcycles? It's sad to see this go, but what are you going to do with (the collection)?"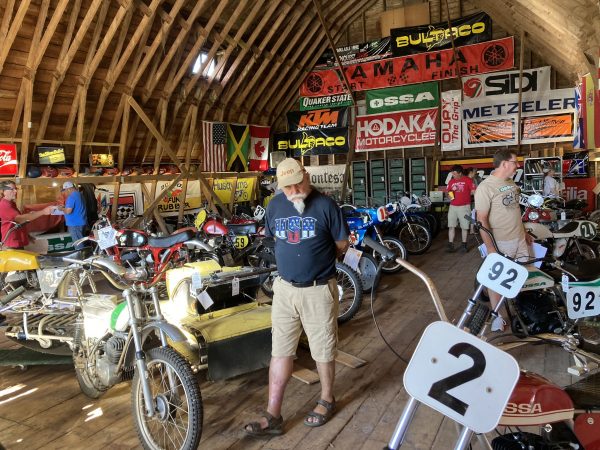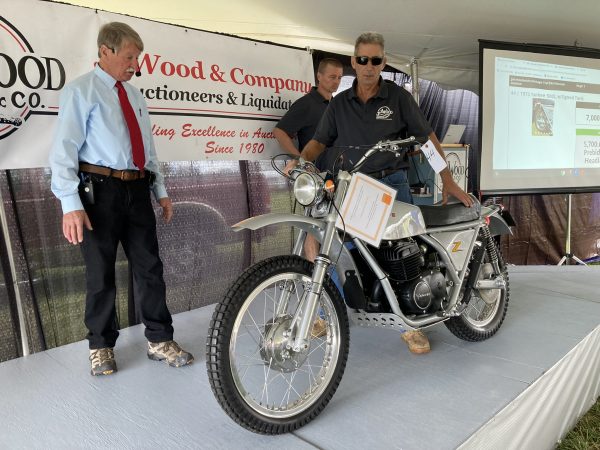 Yankee's popularity can be traced to the rarity of the marque. Founded by John Taylor of Schenectady, NY, the American-made brand had only a brief existence in the early 1970s.
A 1973 Yankee Factory Flat Tracker sold for $11,000, while a 1973 Yankee 500Z model signed by two-time A.M.A. Grand National champion Dick Mann fetched $9,000. A 1972 version brought in $7,200, a another 1973 Yankee 500Z sold $6,500, while a Yankee dealer sign brought $1,800.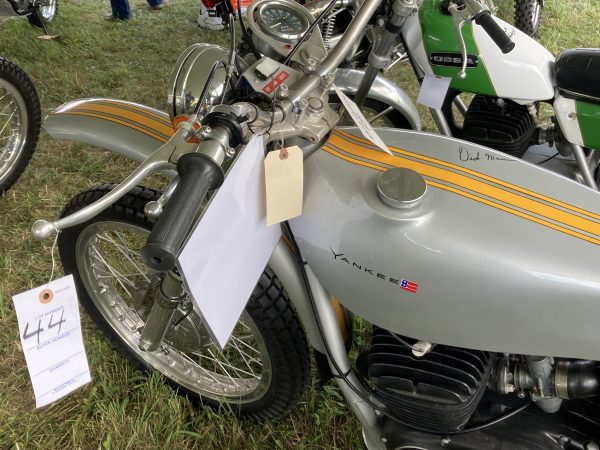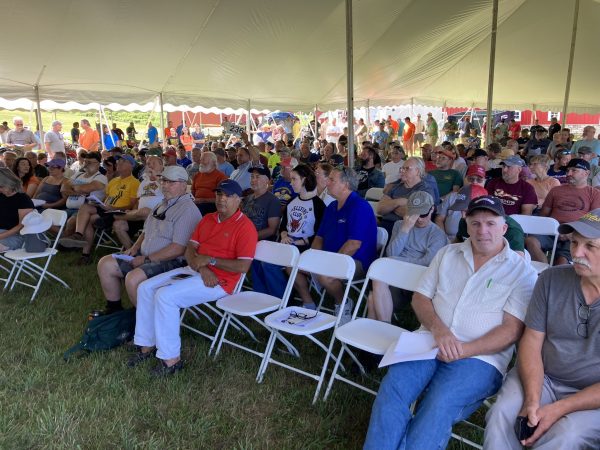 Going home with a 1972 OSSA Pioneer 250 for $2,100 was Alex Moroz of Syracuse, NY. "I grew up riding this bike. We used to take the boat-tail (rear fender) off and go moto-crossing," he said.
Moroz said his plan is to store the bike and only bring it out to display at vintage events.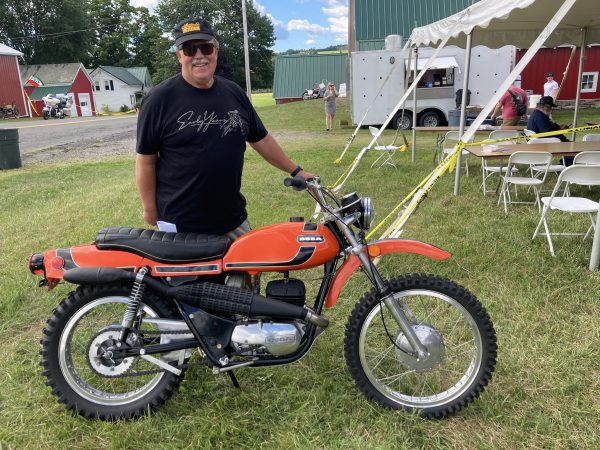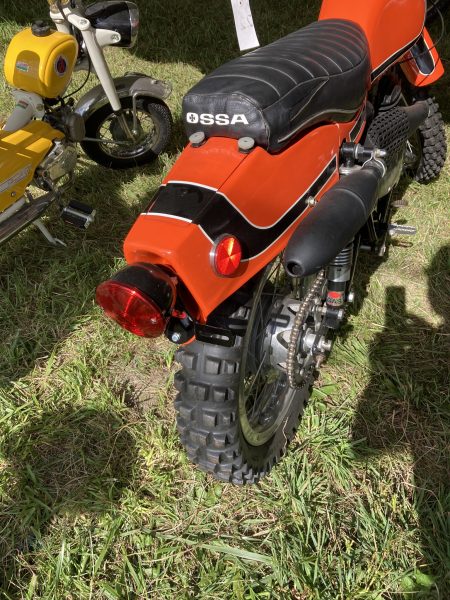 Rick Sanderson also bought an OSSA model after coming to the auction from Idaho, although he grew up nearby in Adams, MA. He acquired a 1981 OSSA Yellow Gripper 350 Trial model for $4,200.
"I was going to get a bike no matter what," Sanderson said. As for his OSSA, he added, "That thing looks brand new."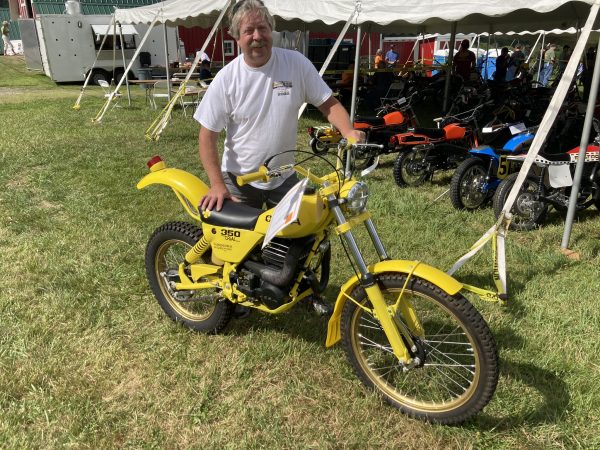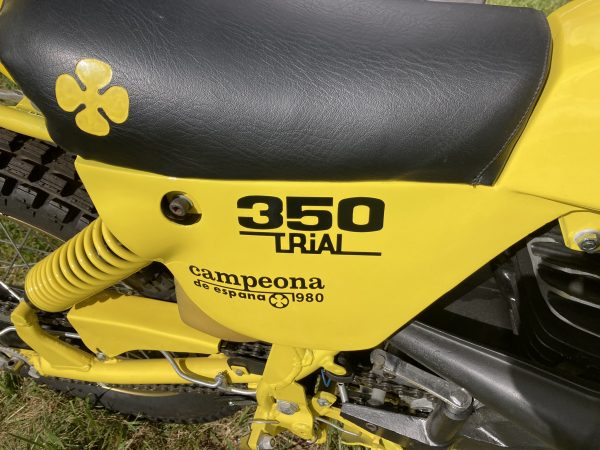 The auction had something for everyone and some unexpected items. It was no surprise, perhaps, that a Penton-logoed helmet signed by company founder John Penton would go for $450 but seeing a rebuilt 1948 Indian Chief engine being offered was a surprise. It sold for $3,900.
Another model that required deep pockets was a 1962 DOT 250 Trials signed by AMA Hall of Famer Al Eames that sold for $10,000.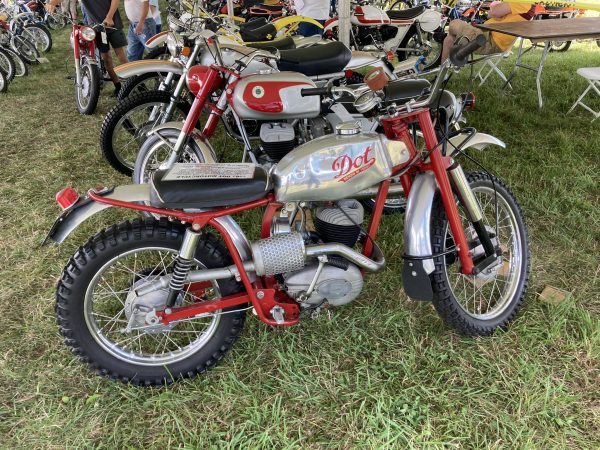 J. Wood & Co.'s website displays every item that sold in the auction and found a new home. The auction took hours. Two hours after the 9 a.m. start time only 20 percent of what was being offered was sold.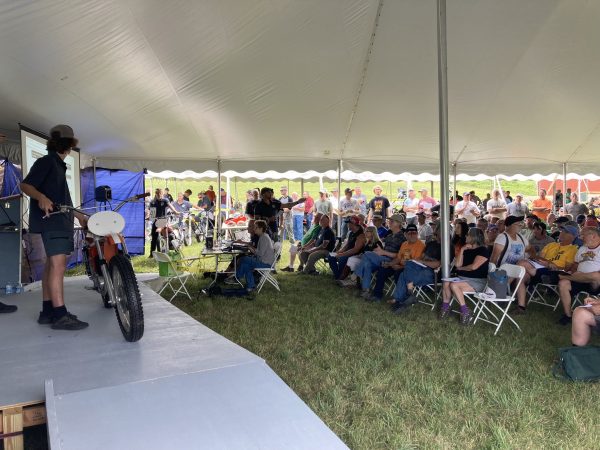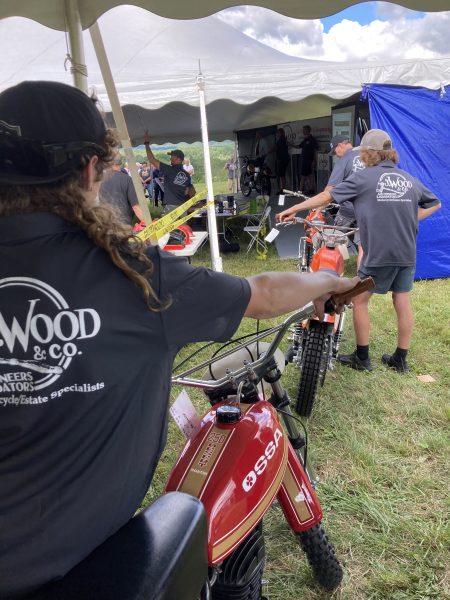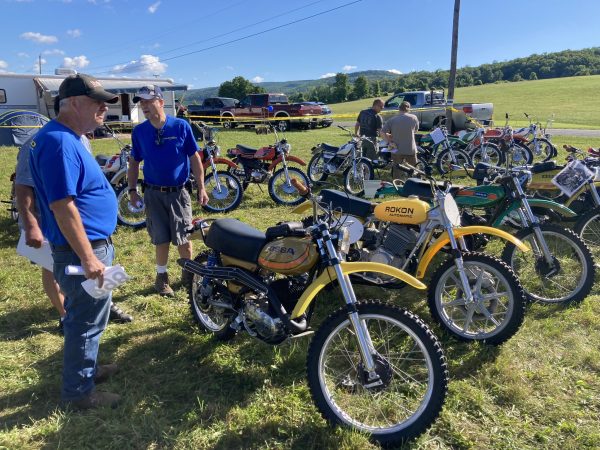 Hello! If you enjoyed this story, please share it with other motorcyclists by clicking on the social media buttons below.
.