GREENFIELD, MA – It's looks more like a go-cart than a car and a hundred years ago it was driven by the wealthy and their kids. It was called the Auto-Red-Bug and it had a one-cylinder engine that powered a single rear wheel, so it might be called a stylistic predecessor to the Can-Am Spyder or Ryker. Maybe.
Lawrence Pendergast of Ledyard, CT brought his 1920 Auto-Red-Bug to the National Meet of the Yankee Chapter of the Antique Motorcycle Club of America this weekend and exhausted himself getting it started.
"It could possibly be the only one in existence that runs," said Pendergast, who explained that the Auto-Red-Bug came in gas and electric versions. He got his gas-powered model a year ago from a friend who discovered it when tearing down a building.
The story behind the Auto-Red-Bug is open to debate. Sources aren't consistent on when it launched – both 1910 and 1916 can be found. It's more certain that it ended in 1928. The website of the Heritage Museums & Gardens in Sandwich, MA says it was sold by high-end retailers such as F.A.O. Schwartz and Abercrombie & Fitch.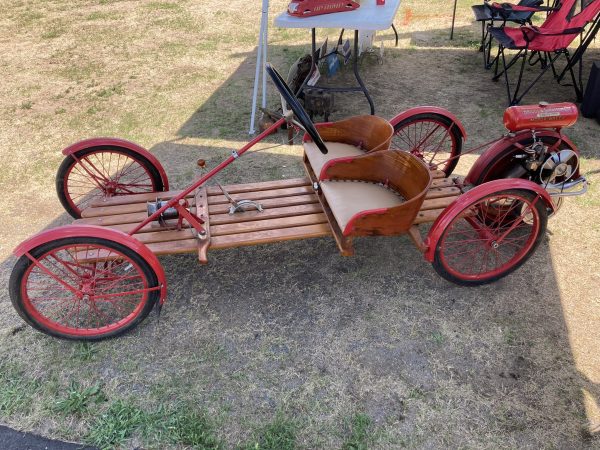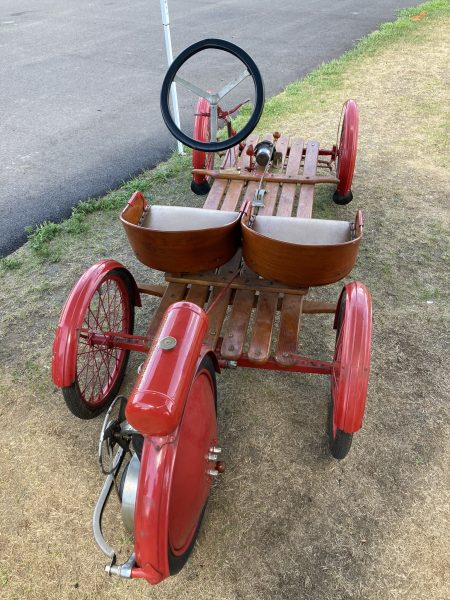 With slats for a floor, side-by-side seats and a steering wheel, the Auto-Red-Bug is an oddity. It has a floor lever in front of the operator that engages and disengages the rear wheel. It actually raises and lowers it. There is also a brake pedal. Stopping is accomplished by hitting the pedal, which pulls the fenders covering the rear wheels against the tires.
In showing off the Auto-Red-Bug to RIDE-CT & RIDE-New England, Pendergast noted that attached aside the engine is a fan that blows air on to the cylinder, which is necessary because the driver's seating position blocks air flow from the front.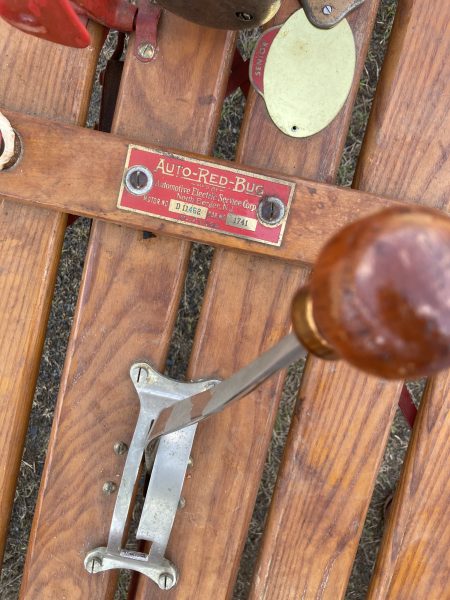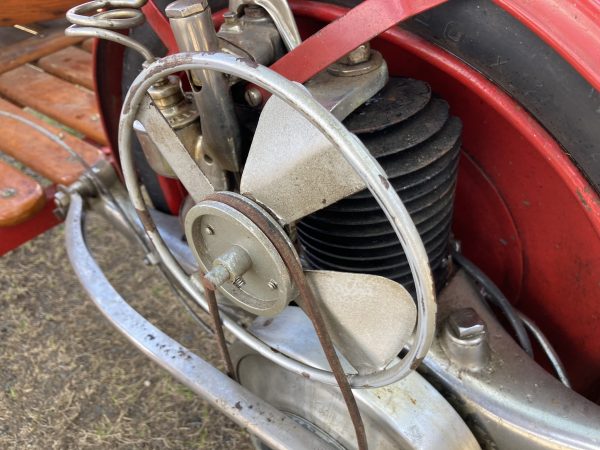 The website Silodrome reports that the Auto-Red-Bug was first produced as the "Smith Flyer" by A.O. Smith, the company that made heaters and boilers. The price was $125. Design rights for the mini-car were later sold to Briggs & Stratton and to the Automotive Electric Service Corp. in Norther Bergen, NJ.
Pendergast's Auto-Red-Bug has a Briggs & Stratton engine and an Automotive Electric Service Corp. plate that says it car number 1,741. "This is like the cheapest car in the world ever made," he said. "It became like a toy for rich kids."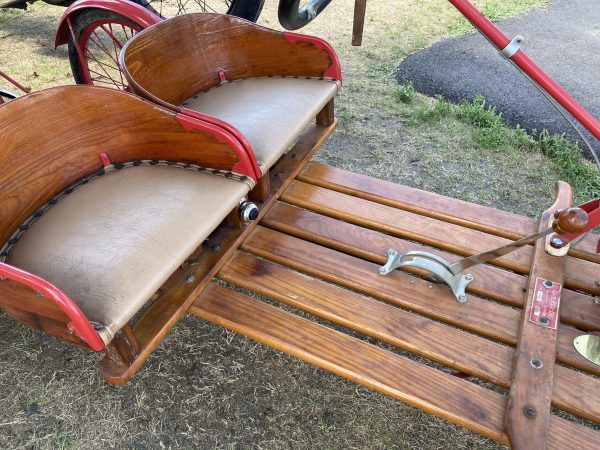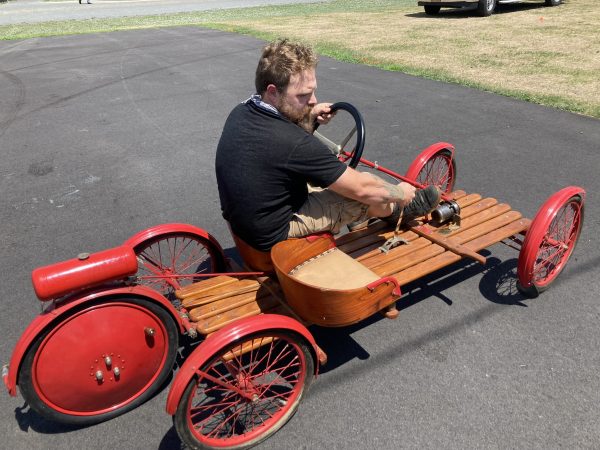 The Auto-Red-Bug is quite a collectable. Pendergast reported that an electric model recently sold on eBay for $18,500. He has no plans to sell his.
Hello! If you enjoyed this story, please share it with other motorcyclists by clicking on the social media buttons below.