NEWPORT, RI – More than a century's worth of historically significant motorcycles have been gathered together by the Audrain Museum here for an exhibit titled  "Balance of Power: The World on Two Wheels, 1885 to 1995." The exhibit opened Feb. 20 and runs through May 23.
Many of the bikes are owned by the Audrain Museum; others are on loan from collectors. While the exhibit is smaller than the fondly remembered "The Art of the Motorcycle" exhibit in 1998 at the Guggenheim Museum in New York City, it is nonetheless comprehensive and educational.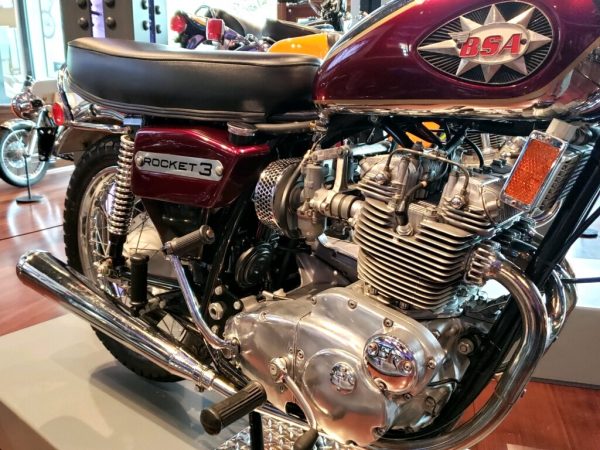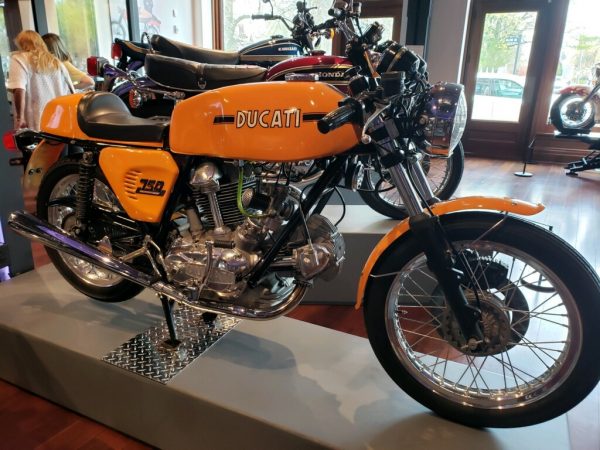 In addition to motorcycles, there are also a limited number of bicycles and scooters on display and the package is enough to keep visitors delighted for an hour or two. Well-versed volunteer docents are present to provide data that the informational placards lack.
One of the things that struck me while viewing the exhibit was how much of the exhibit featured products from the Northeast, including Columbia bicycles and Indian, Curtiss and Pope motorcycles.
The exhibit's evolutionary journey begins in the late 19th century with wooden-wheeled bicycles, including some "high-wheel" models. There's a 1885 Columbia and an 1886 American Star. It then transitions to motorized bicycles into motorcycles.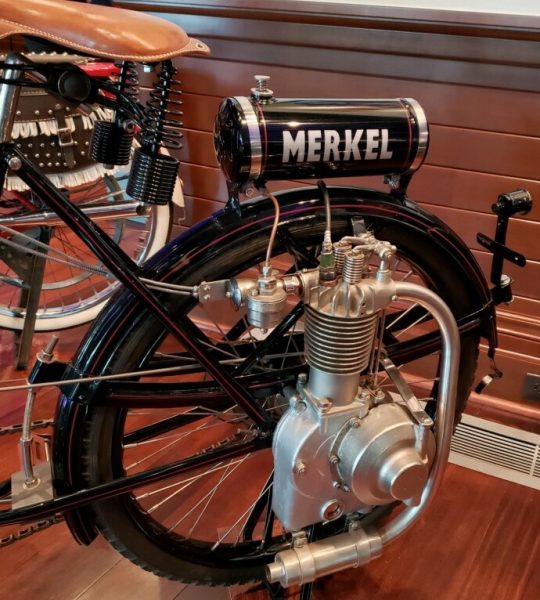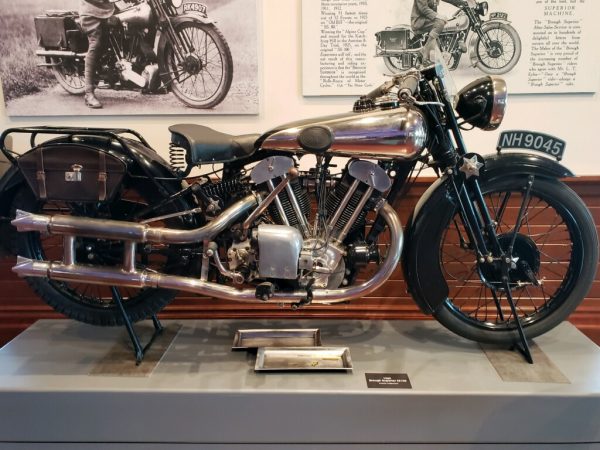 Subsequent displays cover "Between the World Wars," "Post-War Power through the 50s & 60s," "Scrambler & Dirt Bikes," and "European vs. the Big Four." Numerous existing and defunct brands are presented, from Merkel and Brough Superior to Indian and Harley-Davidson.
There are also vintage Cotton, Rudge, Moto Guzzi, Velocette and Vincent models and newer motorcycles from Bimota, BMW, BSA, Ducati, Norton and the Japanese brands.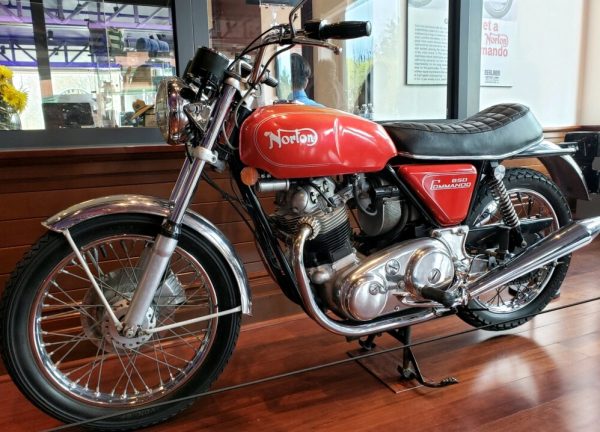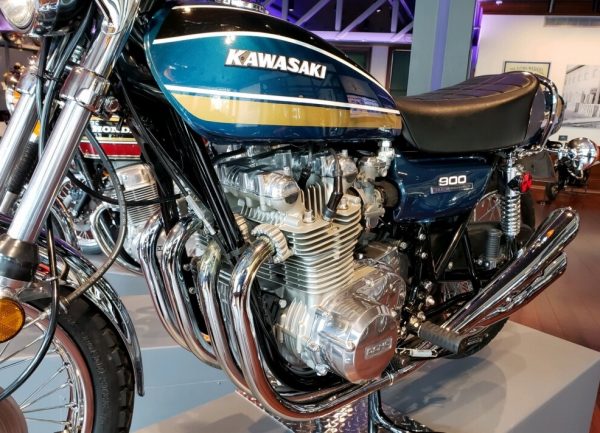 A sign above an Indian 101 Scout (shown at top) says that it's a 1931 model but the museum's website declares that it's a 1930. Indian built the 101 Scout model at its Springfield, MA factory from 1928 through 1931.
If you are a baby boomer like me, you'll see a lot of bikes you lusted after as a teenager or maybe one of your first bikes, although certainly not a Vincent or a Brough Superior.
Due to COVID-19 concerns, a mask was required inside the museum when I visited. Tickets to the exhibit can be bought online from the museum's website.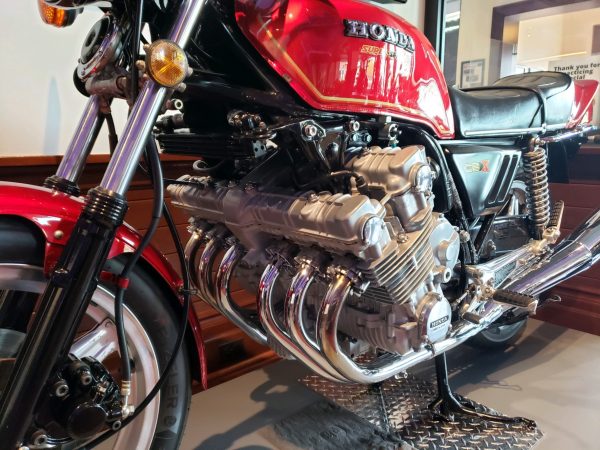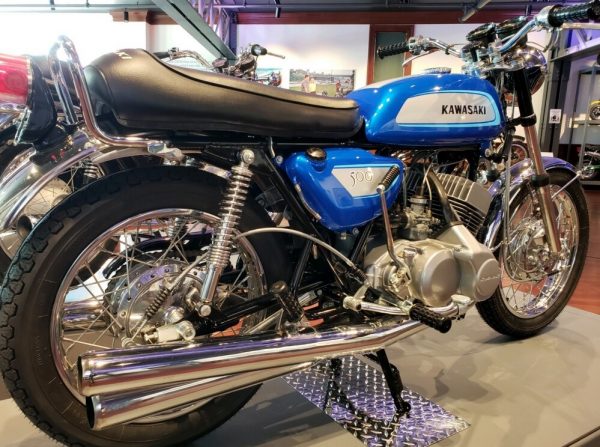 (Photos by John Schnabel)
Hello! If you enjoyed this story, please share it with other riders by clicking on the social media buttons below.