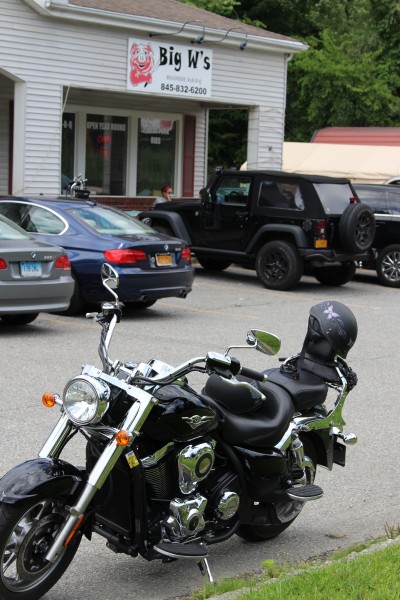 (Update: Big W's closed its doors on May 16, 2021.)
WINGDALE, NY – One of the pleasures of motorcycling is spotting a previously-unexplored road and, on a whim, taking it.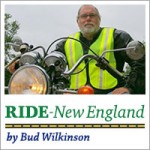 Sometimes the result is a dead end. A more common outcome is discovering a route that becomes part of a regular ride pattern because of the scenery or the fun factor of the road.
That's what happened back in the summer when heading home one day from Big W's Roadside Bar-B-Q. (More on Big W's shortly.) I was on Bull's Bridge Road heading east. I'd crossed Route 7 below Kent, ridden by Bull's Bridge Golf Club and South Kent School, and come to the intersection in South Kent. Rather than turn left and head north on S. Kent Road to connect with Route 341 to head to Warren, I impulsively stayed straight on what was now Camps Flat Road, then turned left on Geer Mountain Road.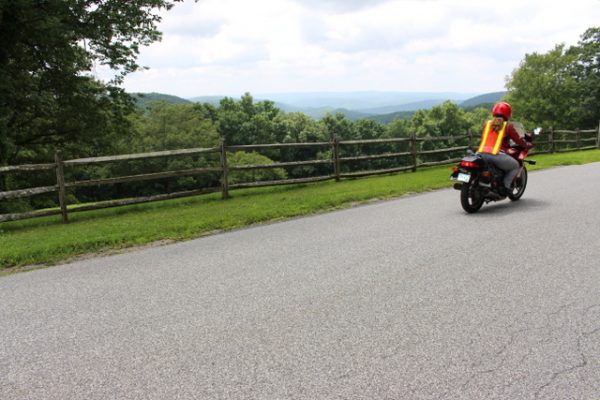 The latter road took me alongside picturesque pastureland and by some exquisite homes. Geer Mountain Road is a wonderfully twisty and steep town road, which connects to Flat Rock Road. It was there, over my right shoulder, that I was able to quickly glimpse over a split-rail fence some faraway ridgelines to the south. Not having the time to stop, I vowed to return to fully check out the vista, which I soon did.
It's certainly common knowledge that Litchfield County is filled with gorgeous settings, and Flat Rock Road offers one of the prettiest; one that has to be especially so in autumn. At the risk of increasing the traffic flow and upsetting the upscale residents, it gets RIDE-CT's recommendation as a "must ride" road – just as Big W's gets an equally enthusiastic endorsement.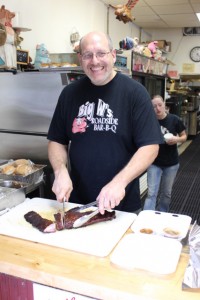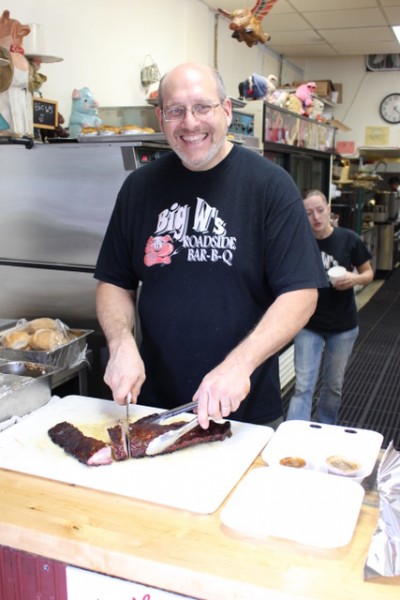 "Big W" is Warren Norstein, a transplant from Brooklyn who is the restaurant's owner and chef. He has built a destination eatery where a line at the counter is commonplace and where sticky fingers rule. "Everything we make here is a concoction of necessity," said Norstein, who finds delicious ways to deal with scraps, renderings and other leftovers.
For instance, scraps from the pork ribs go in the beans, while leftover pastry from takeout chicken pot pies get used to make turnovers stuffed sweet and spicy pork and roasted onions and cabbage as well as collards greens and parmesan.
Hush puppies, those deep friend cornbread orbs chiefly found in the South, get the Big W treatment, too. Added to the cornmeal are dirty mashed potatoes, chicken drippings, crisp chicken skin and roasted garlic. The dough is then fashioned into the shape of cookies and baked, not deep fried. Y'all should try it.
Barbeque is the reason folks flock to Big W's and the range includes spareribs, chicken, beef brisket and burnt ends. Just footsteps away from the restaurant, which is in a small strip center at 1475 Route 22, are huge smokers that are fired by shag bark hickory, cherry and two kinds of oak. Norstein combines dry rubs with time and patience to perfect his meats. Chicken takes upwards of six hours to cook, the pork ribs take seven hours and the brisket takes 17 hours.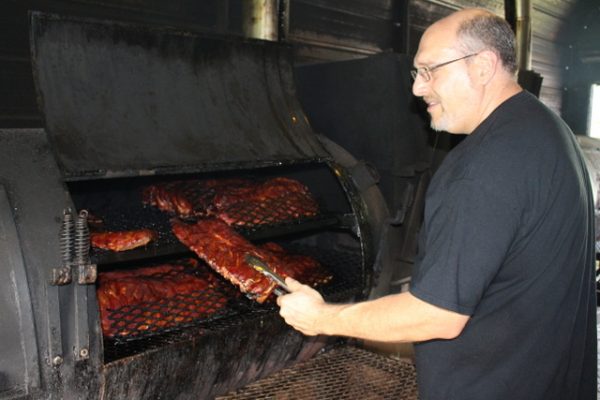 The smokers are almost always operating. During RIDE-CT's visit in early August, Norstein reported that ribs get delivered roughly every other day; anywhere from 800 to 1,400 pounds at a time. A normal chicken delivery is 600 to 800 pounds. The cooked meats go into holding warmers behind the counter, and Norstein carves each order to order; answering customers' questions and offering up good humor in the process.
There's an extensive list of side dishes to go with the meats, too – sweet corn pudding, cole slaw, "smokey" beans, pulled pork stuffing, mac-n-cheese and "something green" (collard greens).
"It's very, very easy to keep going and do more and more," said Norstein, who was looking forward to shutting down Big W's for a week and a half vacation in mid-August. "You have to take a break or you burn yourself out, and everybody around you."
Autumn is a busy time at Big W's. That's when the leaf peepers venture out. The menu gets tweaked. Brunswick stew gets added as the temperature falls, and so does apple crisp. On rare occasions, Big W's serves duck. "We keep it as a special. It's too expensive," Norstein said.
Big W's opens at noon and stays open until 8 p.m. Wednesday through Saturday and until 7 p.m. on Sunday. It's closed on Monday and Tuesday. The full menu for Big W's may be found online at bigwsbbq.com.
Big W's may be across the border in New York, but the trip is much shorter and faster than you might expect. Take the scenic route and enjoy the foliage: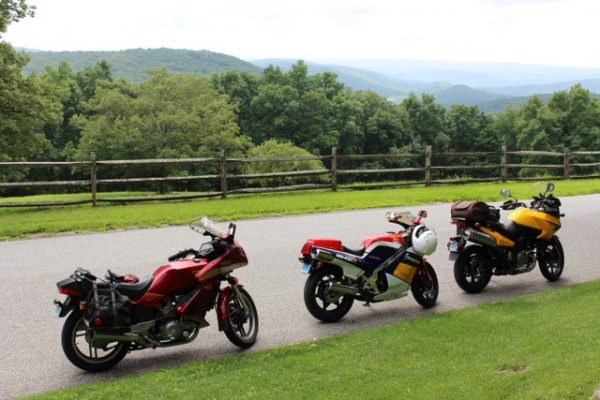 Start in Warren and take Route 341 west for a little more than five miles. Go left on South Road for one mile, then right on Flat Rock Road, which eventually blends to left and becomes Geer Mountain Road. Follow it down until it ends. Go right on Camps Flat Road and continue to the stop sign at intersection.
Go straight on what is now Bull's Bridge Road until you hit the stoplight at Route 7. You're now less than 6½ miles to Big W's. Go straight (across Route 7). Bull's Bridge Road becomes state Route 22 in New York. Follow it until you reach Route 55. Turn right on Route 55 and continue to stop sign. Go left and continue until you reach Route 22 southbound. Head south on Route 22 and begin envisioning ribs. Big W' will be on your right.
Once stuffed, a nap may be necessary before retracing the trail.