WOODCLIFF LAKE, NJ – BMW is expanding its R 18 heavy cruiser line for 2022 with bagger and dresser versions. The new R 18 B and R 18 Transcontinental will arrive in dealerships in August and give brand lovers some long-distance touring options. They join the existing R 18 and R 18 Classic models.
The R 18 B – yes, the "B" stands for bagger – features a full fairing with low windshield and 27-liter hard bags. It has an MSRP of $21,495. The R 18 Transcontinental has a high windshield and wind deflectors and a top case to go along with the side bags. It has an MSRP of $24,995.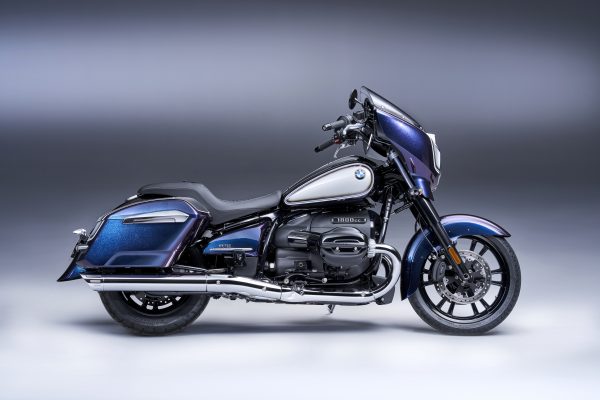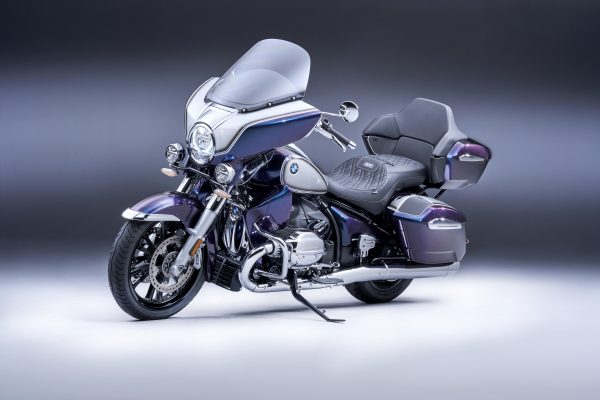 Both new models are powered by BMW's 1,802cc "Big Boxer" engine, which puts out 91 horsepower, and have six-speed transmissions. There's also an option for a reverse gear, probably a good idea as the R 18 B weighs in at 877 pounds while the R 18 Transcontinental weighs 941 pounds.
Gas tank size is 6.3 gallons and seat height is 28.3 inches for the R 18 B and 29.1 inches for the R 18 Transcontinental. The gas tank also has an additional storage compartment to hold and charge a smart phone.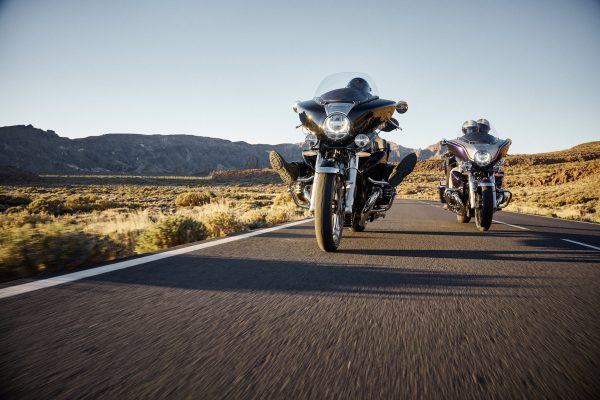 BMW new entries take a direct bead on Harley-Davidson, only fair considering that earlier this year Harley-Davidson entered BMW's turf with its Pan America 1250 adventure model.
The R 18 B and R 18 Transcontinental have three riding modes – "Rock," "Roll" and "Rain." They also have 10.25-inch TFT displays, ABS, cruise control, LED lighting and Marshall sound system. An invisible radio antenna is integrated into the body. The radio features AM, FM and HD as well as a SiriusXM option.
The seat on the R 18 Transcontinental is heated, while the seat on the R 18 B is a shorter, narrower, two-person bench.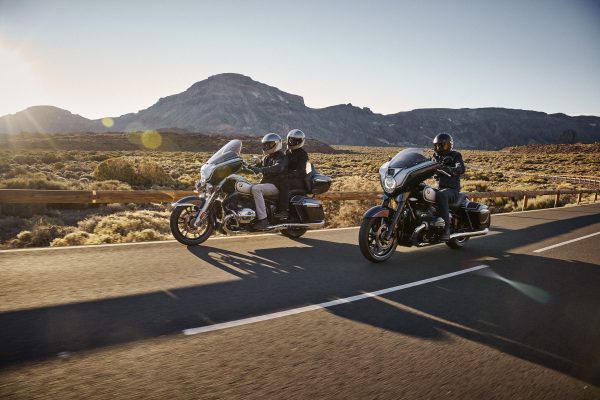 In its press release, BMW notes the new models are projected to have a top speed of 111 miles per hour.
(Photos courtesy of BMW)
Hello! If you enjoyed this story, please share it with other riders by clicking on the social media buttons below.